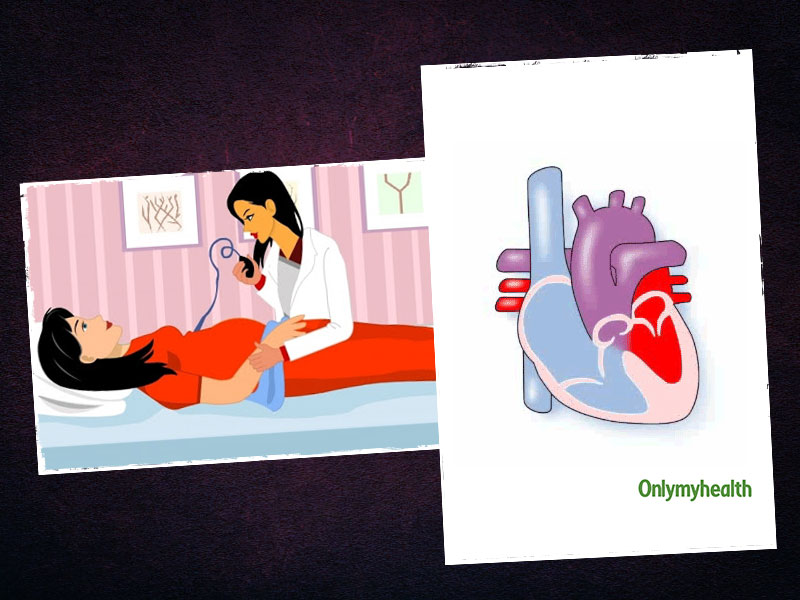 Gestational hypertension can be challenging to manage if not checked regularly. Here's how it can affect your health after delivering the baby
Pregnancy is a beautiful phase of life when women undergo various changes, internally as well as externally. There are multiple factors that one needs to keep in the account during pregnancy. The diet should be apt, the medication should be proper and more than anything, one should keep a check on their body vitals, including blood pressure regularly. In a recent revelation, a study published in the Journal of the American Heart Association explains how women with high blood pressure in their pregnancy phase become more prone to heart failure and other heart-related diseases afterwards. The study, which was carried out at the University of Cambridge, United Kingdom, mentioned how pregnant ladies with high BP had higher chances of getting cardiovascular disease, coronary heart disease and heart failure. The possibilities are 81 per cent, 83 per cent and 77 per cent respectively.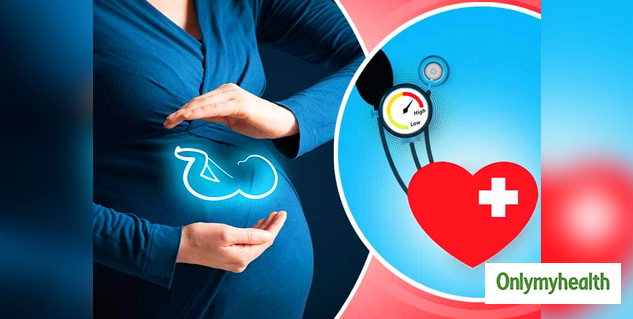 Also Read: 5 Tips To Lower Blood Pressure In Pregnant Women Diagnosed With Gestational Hypertension
Study Findings: This study was done after collectively reading 21 independent studies where a total of 3.6 million women with gestational hypertension were linked to various kinds of heart diseases. Those having high BP in their first pregnancy had risk close to 45 per cent of cardiovascular disease, and 46 per cent chances of getting coronary heart disease. This was in comparison to those women who did not show symptoms of hypertension during pregnancy. Senior author Dr Clare Oliver-Williams said, "It was clear to see how women with hypertension during pregnancy are more prone to cardiovascular diseases than those who do not show symptoms of pregnancy hypertension."
What is Gestational Hypertension?
High blood pressure in pregnancy is also known as gestational hypertension. It occurs after 20 weeks of pregnancy. It is also known as Pregnancy Induced Hypertension. If you have high blood pressure before 20 weeks, you may have had it before you became pregnant. Your doctor will refer to such high blood pressure as chronic hypertension. There is only one way to know that you have high blood pressure and that is to be measured. During every prenatal examination, the doctor will measure your blood pressure. This measurement would consist of two figures, for example 110/70. Since blood pressure fluctuates throughout the day, taking multiple readings at different times makes it easier for a doctor to decide that your blood pressure is, in fact, elevated.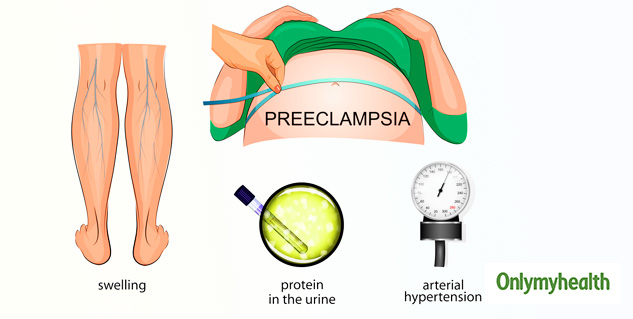 Tips To Keep Gestational Hypertension In Control
You will have to talk to the doctor about this and also make lifestyle changes so that blood pressure can be controlled. Proper care and proper management make the pregnancy of most women with hypertension healthy. If not controlled on time, this could become a lifelong disorder too. Some care tips:
Speak to your doctor as he/she will be able to check for signs of pre-eclampsia or lack of proper development of the baby.
If you have high blood pressure during pregnancy, you may benefit from a healthy diet. Include enough fruits, vegetables and whole grains in your diet. They are all sources of vitamins, minerals and fibre.
Try to reduce stress and reduce your working hours if possible. Many people benefit from pranayama, intensive breathing and relaxation techniques.
Also Read: Swelling And Puffiness During Pregnancy Are Normal. Here Are Some Cure Tips From This Gynaecologist
Indulge in basic and light exercises every day for about 20-25 minutes. Before you fix your schedule, speak to your doctor to know what all exercises you should do during your pregnancy.
Keep away from stress and stressful activities. Talk to a specialist if you feel the need for it. Consult for therapy, if required.
Finally, get enough rest and take a nap whenever possible.
Read more articles on Health News