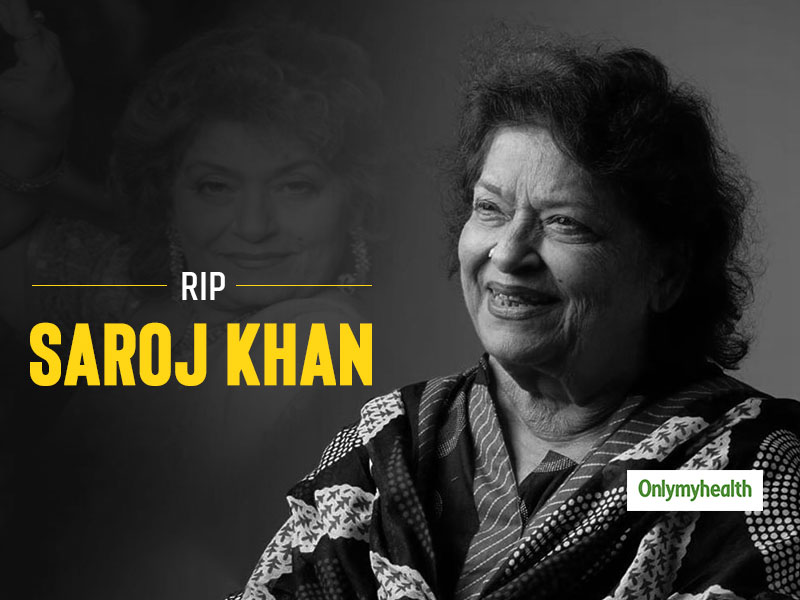 It looks like this year is unlucky for the Film Industry. One after the other, we have lost many gems belonging to different genres which is extremely heartbreaking. Legendary choreographer Saroj Khan who made film actors and actresses famous with their iconic dance moves is no more! The 71-year old veteran choreographer was admitted to Bandra Hospital on June 17 after complaining of breathing issues and diabetes-related issues. On 2nd July, she breathed her last after succumbing cardiac arrest.
Saroj Khan enjoyed four decades-long career in the industry. She choreographed more than 2,000 songs and most of them are still on our playlists. Celebrities are mourning over Saroj Khan aka 'Masterji' death. Check out these tweets of Bollywood film fraternity who are shocked and shaken with this sad news.
I'm devastated by the loss of my friend and guru, Saroj Khan. Will always be grateful for her work in helping me reach my full potential in dance. The world has lost an amazingly talented person. I will miss you💔 My sincere condolences to the family. #RIPSarojji

— Madhuri Dixit Nene (@MadhuriDixit) July 3, 2020
Cardiac Arrest
Cardiac arrest is a heart condition that is caused when your heart is unable to pump blood to supply to the vital organs and suddenly stops working. This could be due to several health issues. The two main reasons are:
Heartbeats a very high speed that the entire cardiac chamber is not contracted.
Heart suddenly stop beating(sudden cardiac arrest)
In both these stages, blood is not supplied to the vital organs of the body. During this time, when the bleeding in the brain stops, the patient starts to faint and starts having problems in breathing. Which is seen as the main symptom of cardiac arrest.
Symptoms of Cardiac Arrest
Cardiac arrest happens suddenly but there are certain warning signs that shouldn't be ignored. These signs and symptoms are:
Shortness of breath
Chest discomfort
Palpitations
Weakness
But in most cases, a sudden cardiac arrest doesn't come with a warning. Here are signs to identify cardiac arrest in a person:
No pulse
Person not breathing
Sudden collapse
Unconsciousness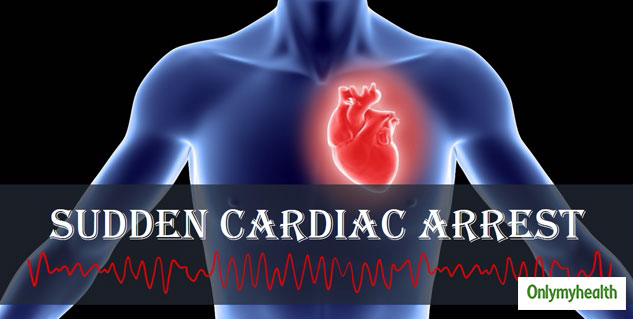 Medical Attention
Timely diagnosis and medical aid can ward off cardiac arrest risk. If not, this could also help a person prevent other serious health conditions. See a doctor is you suffer from any of these issues:
Heart palpitations
Irregular heartbeats or rapid heartbeats
Chest pain and discomfort
Shortness of breath or breathing issues
Dizziness or lightheadedness
Loss of consciousness
Unexplained wheezing
Read More In Latest Health News