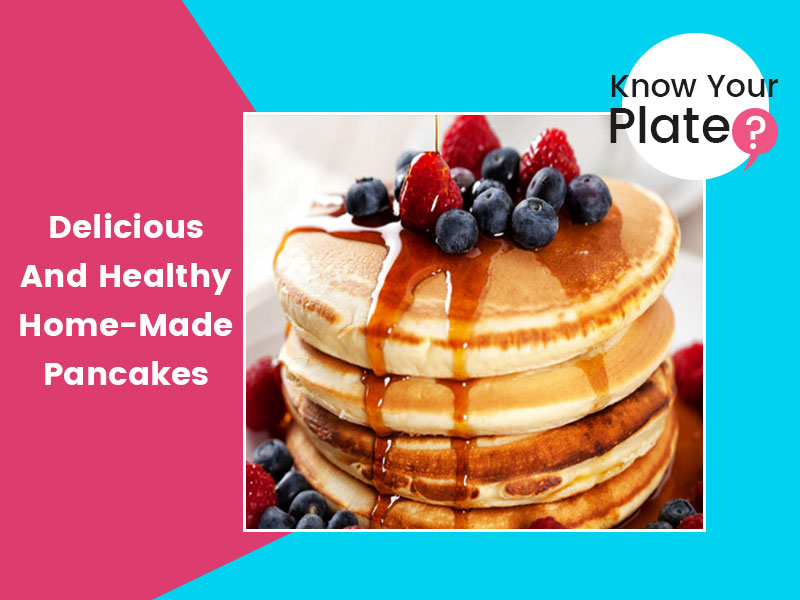 This pandemic has restricted most of us from treating delicious snacks and baked items from the market. However, we do miss our sweet buds and that feeling of satisfaction after having a cake, sweet or any kind of desert. Pancakes have been long-favourite of many people but due to lockdown and pandemic situation, it is hard as well as risky to eat outside-made food. But this does not mean we need to forget about pancakes. Today, we are going to tell you way to make your pancakes healthy and also the nutritional benefits of home-made pancake.
Are Pancakes Healthy?
Well, pancakes in general may not be a healthy meal to have, but with few changes in ingredients you can make it health-friendly. We have our expert Ms. Pankhuri Mathur, Consultant Dietician from Ivory Hospital, Greater Noida. She tells that pancakes are high carbohydrate breakfast that can provide energy for your physical activity for the whole day. But it is obvious you cannot survive on pancakes for the whole day as other nutrients are also important. A normal pancake meal has about 520 calories in it that is accompanied with butter and syrup. So as far as health is concerned, you cannot compile under healthy diet.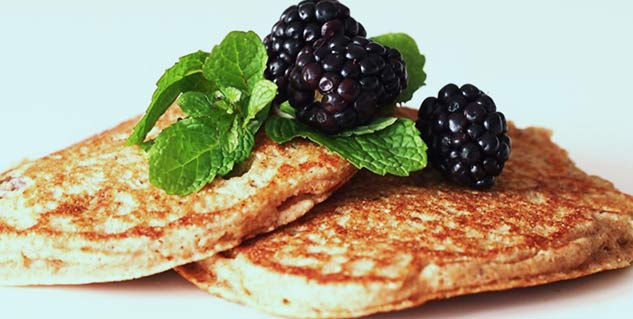 Nutritional Facts About Pancakes
Here are the lists of nutritional contents that are evident in pancakes. It has-
Total number of calories- 520 (In two pancakes with syrup)
Fat- 14 gram
Sodium- 1104 mg
Carbohydrates- 91 grams
Protein- 8.3 grams
Pancakes typically have traditional syrups as topping with butter added. Above mentioned calories are as per 2 pancakes but sometimes people consume 3-4 pancakes easily and have something else on top of it. This can increase the level of carbohydrates to almost 200 grams which is much more than daily requirement. Also it makes your calories above 1000 which can be an invitation of some health problems later. Therefore one should limit his intake to 2 pancakes at most, keep the syrup and butter low. Home-made pancakes can be made from whole wheat flour and add some more nutritional contents in it.
Also Read- 7 Impressive Health Benefits of Saffron Oil For Overall Wellness
Ingredients Used In Making Home-made Pancakes
1.Whole Wheat Flour
2.Sugar
3.Baking Powder
4.Salt
5.Milk
6.Eggs
7.Vanilla Extract
8.Melted Butter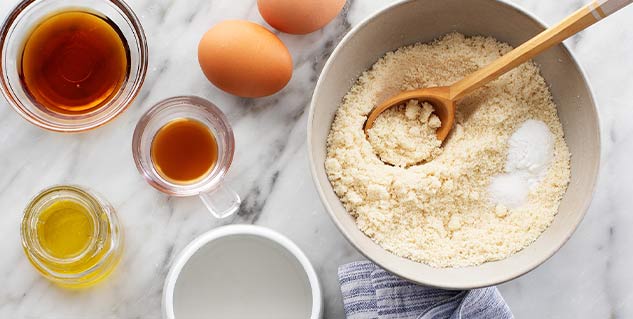 How Can You Make Pancakes Healthy?
The best way to make pancakes healthy is to prepare it at home and use products that are healthier that what you get in the market. Here are a few changes you can make that can increase the nutritional value of pancakes and make it healthier.
Make pancakes from scratch- This means that do not get pancake mix from the market, rather prepare it at your home. By doing this you can reduce any trans fat that the market products include to make it sustainable.
Use whole wheat- Normally the pancakes you get in market are made from enriched flour that is not so healthy. Choose whole wheat flour that can increase the fibre amount in your diet and give a boost to the nutritional value of your pancakes.
Use Non-stick pans- Normal pans require a lot more oil or butter for cooking pancakes. Non-stick pans can cut the extra butter and oil to make it little healthier for you. It will decrease the fat intake from the pancakes.
Try to skip butter and syrup- Avoid putting additional syrup and butter on top of your pancakes. You can opt for berries like raspberries, strawberries and blueberries to make it healthier and nutrient-rich.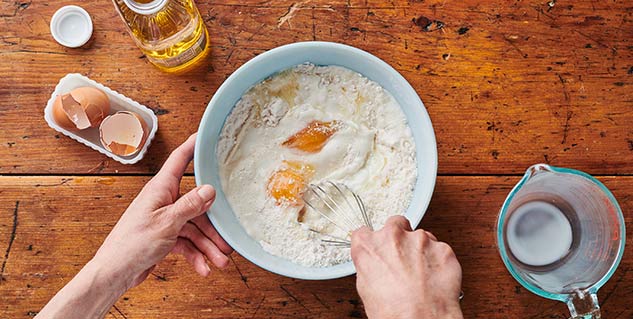 By making all these changes you can bring down the total calories from 520 per meal to 380 calories per meal which is indeed quite on the healthy side. Also you are saving yourself from lots of fats and extra carbohydrates that may get stored otherwise.
Also Read- 8 Kitchen Ingredients That Do Not Expire
How To Burn Calories of Pancakes?
To burn calories of pancakes you will need to put some effort on the treadmill or from the natural ways. Home-made pancakes can be consumed and burned with comparatively much lesser workout. For this you need to-
Walking for 1 hour 52 minutes (around 6kmph)
Running for 38 minutes (at 11kmph)
Cycling for 51 minutes (at 30kmph)
Swimming for 1 hour and 9 minutes (2kmph)
These measurements are according to 5'8 height of a person with weight 62kgs. The workout may differ from person to person according to their height and weight factors.
Read More Articles on Healthy Diet