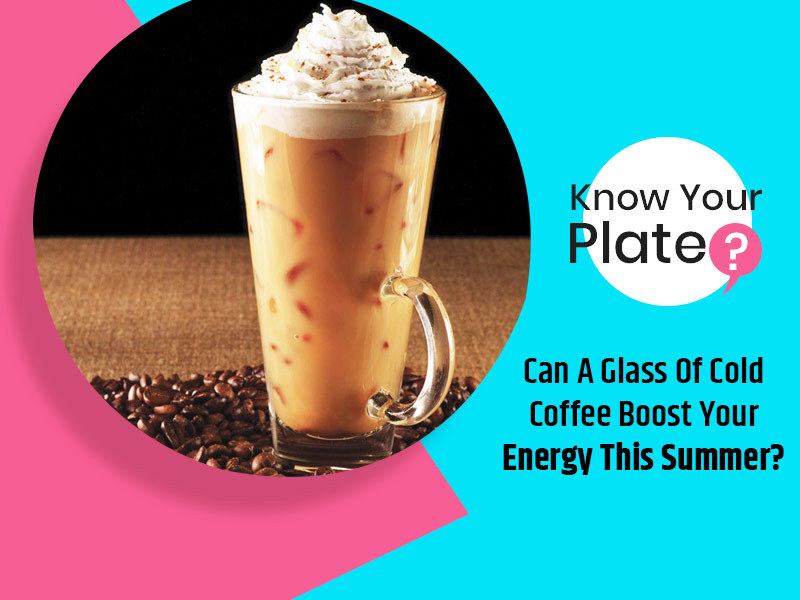 Coffee is among the most consumed drinks around the world. It is loved by generations and consumed by people of all age groups weather be it teenagers, young adults, or grown up lads. Coffee has various variations and style of making coffee can also differ from person to person. But the major difference which comes in coffee is about hot and cold. There are number of preferred choices which also vary according to the mood but what remains constant is love for this beverage. Today let us know about the nutritional values of cold coffee and check if its really worth love.
Is Cold Coffee Beneficial For Health?
Cold Coffee or as some people call it iced coffee is made up from cold water or milk and is slightly less sour than the classic hot coffee. Our nutrition expert Saumya Verma from Fatima Hospital, Lucknow gives some health insights about cold coffee. The major benefits of cold coffee are almost the same as classic hot coffee. It helps improve metabolism and process the food faster in your body. Cold coffee also helps to burn fat due to the amount of caffeine present in the beverage. It lifts up the mood, makes the person more attentive and also lowers the risk of some diseases like diabetes and heart problems.
However all these benefits are only applicable until it is taken in the right quantity. Over consumption of cold coffee could also result in health issues due to increase in amount of caffeine in the body. The good point is that you can comparatively consume larger amount of cold coffee than hot one. Cold coffee contains around 380 calories per serving i.e. per 250ml and is less acidic than normal coffee.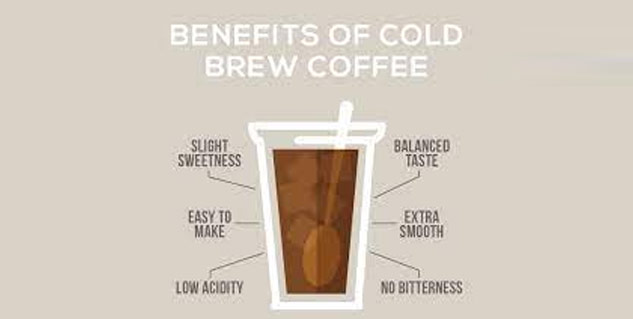 Nutrients Present In Cold Coffee
Cold coffee contains the following nutrients given 380 calories per one serving of 250 ml.
Protein- 9.9g
Carbohydrates- 41.8g
Fat- 15.8g
Cholesterol- 32mg
Vitamins- 320mcg
Follic Acid (vitamin B9) – 11.2mg
Minerals
Calcium-483.6mg
Iron- 0.4mg
Magnesium- 38mg
Phosphorus- 260mg
Sodium- 38mg
Potassium-180mg
Ingredients for Making Cold Coffee
Calories per serving of cold coffee includes-
Milk containing 134 calories (250ml)
Sugar containing 24 calories (1 table spoon)
Instant Coffee with 0 calories (10 gram)
These ingredients are based on basic method of making cold coffee. Thus subject to increase in ingredients varies as per personal choice and taste. You may also add chocolate powder or syrup, dry fruits, cream etc.
Also Read- Protein Is A Must In Your Diet, Here's How You Can Increase Its Intake
Is Cold Coffee a Healthy Beverage?
Cold coffee is a healthy beverage and can be taken once every day without thinking much about your health. However teenagers should minimize having cold coffee because they are at developing stage and excess of caffeine can affect their health and slow down their thinking ability. In spite of that cold coffee in much healthier than hot coffee and can prove to be a good beverage to hang around with.
What Are The Benefits Of Drinking Coffee?
It boosts your metabolism- Metabolism rate is the process or time taken to burn down calories. Cold coffee increases the metabolism due to which it is easier to burn fat.
Improves state of mind- It helps to lift up the mood and make your day less stressful. It is especially beneficial for people who do not get sufficient sleep. It boosts brain function in adults and increases focus.
Lowers down the risk of heart disease- There are several heart problems which arise due to unhealthy eating habits and more. Having cold coffee decreases the risk of heart attacks and strokes. Magnesium, trigonelline, quindes and lignans found in cold coffee help to bring down the risk of heart disease.
Lowers down risk of Type-2 diabetes- Cold coffee also brings down the rate of type-2 diabetes and lower down the blood sugar levels. This is due to the chlorogenic acids present in the cold coffee that are powerful anti-oxidants which makes the blood sugar stable.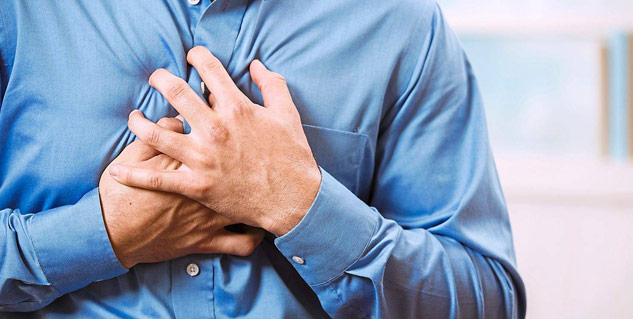 How To Burn Down Calories Of Cold Coffee
Burning down the calories of cold coffee are easier than other beverages having around 300 calories because the nutrients present in the cold coffee are natural energy boosters. They increase metabolism which helps in burning calories. For that you can-
Walking for 2 hours (around 6kmph)
Running for 40 minutes (at 11kmph)
Cycling for 53 minutes (at 30kmph)
Swimming for 1 hour (2kmph)
Also Read-Thinking To Go On A Liquid Diet? These Fat-Burning Juices Are Must-Try
Conclusion
Cold coffee can be give you a good company this summer and can also help you to boost your energy levels. It is one of the most favourite beverages of people across nations and all the age groups like it. Cold Coffee has 280-300 calories per serving but it is beneficial for health if taken in correct quantity. Teenagers should avoid it or reduce intake due to caffeine levels present in the drink. It also helps in lowering down the risk of heart problems and type-2 diabetes.
Read More Articles on Healthy Diet