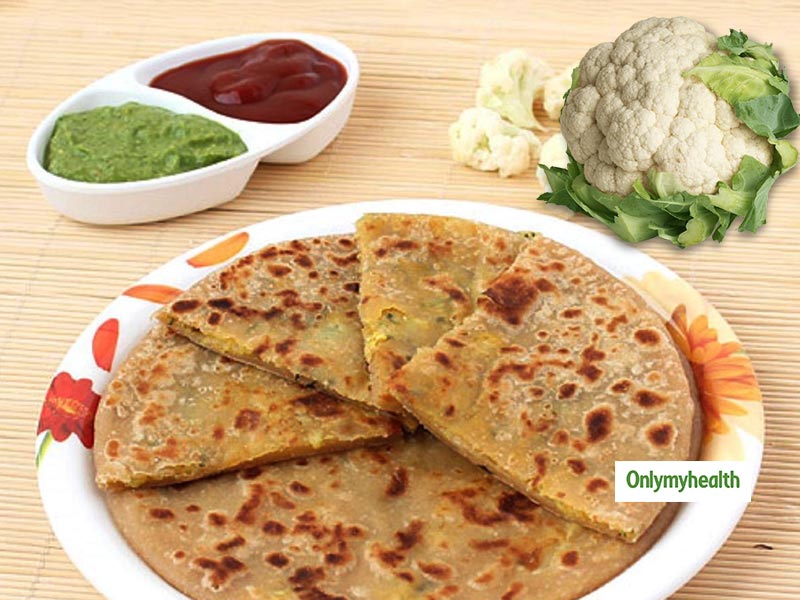 Paranthas are the staple diet of Punjabis, and it is their national and traditional breakfast! There are many types of parathas, such as potato, radish, paneer, sattu and cabbage etc. But out of them, gobhi paratha is known as one of the favourite winter breakfast! A plate of gobhi paratha consists of several nutrients, vitamins and minerals. This plate contains a bowl of curd, butter, chutney, pickle etc. along with two gobhi parathas. To know more about the plate of gobhi paratha, we spoke to nutritionist Simran Saini.
Nutritional value
1 Cauliflower Paratha - 218 kcal
Curd - 59 calories
A cube of butter - 36 calories
1 spoon green chutney - 4 calories
Ingredients of cauliflower paratha and its nutritive value
102 calories (0.25 cup) of wheat flour
60 calories of oil (0.50 tbsp)
15 Calorie Onion (0.25 cup, chopped)
6 calories of cauliflower (0.25 cup)
Calories of ginger (0.25 teaspoon)
0 calories of salt, (0.25 teaspoon)
Calories from 1 cauliflower paratha
Total Calories - 218 Kcal
Fat - 79 calories
Protein-22 Calories
Carbohydrate - 123 Calories
Dietary fibre - 4.7 grams
Cholesterol - 75 percent
Nutrients of cauliflower
Vitamin A 0.3%
Vitamin B-12 0.0%
Vitamin-B-6%
Vitamin C 23.8%
Vitamin E 7.6%
Calcium - 1.4%
Copper - 1.9%
Folate - 5.6%
Iron - 1.2%
Magnesium - 2.0%
Manganese - 4.9%
Phosphorus 2.4%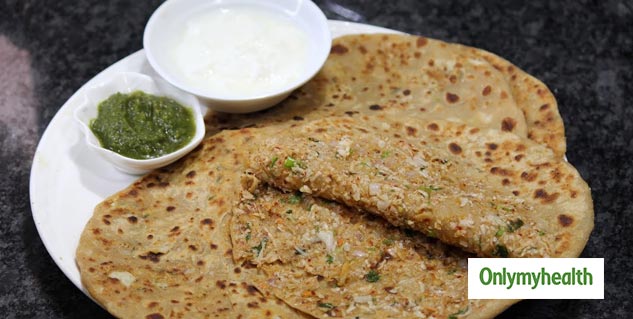 Health Benefits of Gobhi Parantha
According to Dr Simran, there are many benefits of eating cauliflower parathas. Even if you find the paratha of cauliflower heavy, eating it increases the amount of fibre in your body. This way it is good for your stomach as it reduces cholesterol. It also contains Vitamin-B1, which is an antioxidant and helps the body fight against many harmful bacteria. At the same time, it also contains a good amount of phosphorus, which is considered very beneficial for your bones.
Also Read: Health Benefits Of Drinking Wheatgrass Juice Daily
Disadvantages of eating cauliflower paratha
Dr Simran Saini tells that by eating a plate of cauliflower paratha, you have to lose 317 kcal. Also, it becomes very heavy and unhealthy food for people suffering from diabetes and blood pressure. For those who are losing weight (dieting), gobhi parantha is completely harmful. Therefore such people should reduce some things on their plate. For this-
Do not use ghee while preparing the paratha, choose olive oil.
Use nominal curd instead of sweet curd.
Apart from this, to burn calories of cauliflower paratha, you can do some exercise and yoga. You can burn the calories of cauliflower paratha with-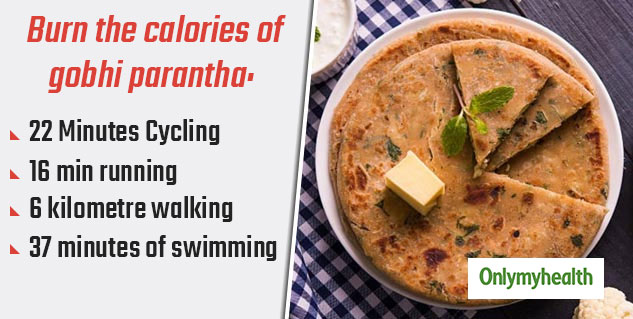 22 minutes cycling
16 min running
6 kilometre walking
37 minutes of swimming
Read More on Healthy Diet