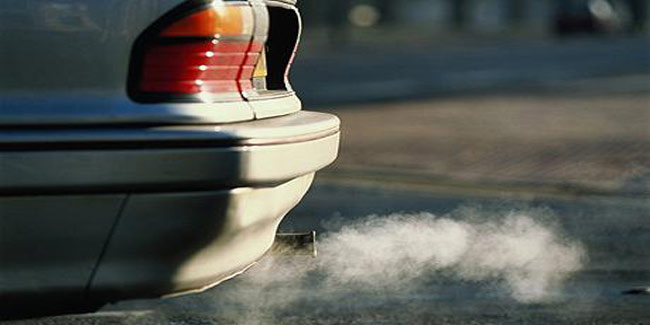 High presence of RSPM matter in the air can be harmful for your health. It can increase the risk of several serious health problems and may even reduce lifespan.
Respirable Suspended Particulate Matter (RSPM) is considered more hazardous because they are much smaller than Suspended Particulate Matter (SPM), an umbrella term used for all such substances that may cause harmful consequences and are less than 100 micrometres in diameter. When you breathe these tiny particles, they penetrate deeper into the lungs making you more vulnerable to heart diseases, chronic bronchitis, asthma and lung cancer.
According to new study conducted by the Massachusetts Institute of Technology (MIT), the concentration of hazardous Respirable Suspended Particulate Matter in Delhi's air is double the national limit and six times the threshold set by the World Health Organisation. The study also came with a shocking conclusion that living in the Capital city can shorten a person's lifespan.
Also read : Study: Air pollution affects mental health of your child


What's even scarier to know is that the pollution levels in Indian cities sometimes exceed way beyond acceptable limits (national and international standards for air pollution). As per this new study, the concentration of RSPM in Delhi is about 120 micrograms per cubic metre which is double the prescribed National Ambient Air Quality Standard of 60 micrograms per cubic metre. Not just this, concentration of RSPM in Delhi is also way above Tokyo's 60 micrograms per cubic and higher than Kuala Lumpur's 90. The standard figure set by WHO is 20 micro grams per cubic metre.
According to the environmental experts the particulate matter affects more people than any other pollutant. Moreover, there is no minimum threshold concentration limit below which there will not be any harm to health. The presence of this particulate matter in the atmosphere is also believed to increase mortality in both children and adults. Even infants are vulnerable due to high exposure to this polluted air during gestation. Healthy people may also get lung infection due to prolonged exposure to particulate matter. Primarily, the particulate matter responsible for health effects range from size .05 to 10 microns.

Also read : Air pollution is linked to congenital malformations

Suspended Particulate Matter(SPM) in air is a criteria that helps indicate quality of air. Number of allergens, fibrous materials, heavy metals and organic carcinogens are present in air in the form of suspended particulates. The study also suggested that most particulates come from noxious fumes that belch out of industrial units. The fuel burnt by industries produces fine particles that cause harm to one's health. Another key source of particulates includes vehicles and cooking fires.
Image Source: usa.streetsblog.org/www.consumeraffairs.com
Read more articles on Healthy Living
For more such stories, Download Onlymyhealth app