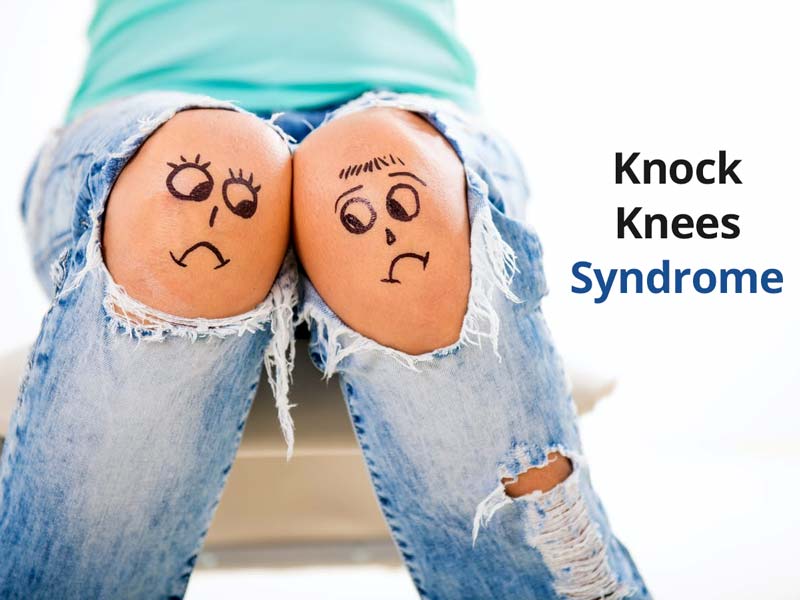 Stand straight in front of a full sized mirror and have a look at your legs instead embracing the beauty of your face and fixing those hair. Ensure that your feet are a few inches apart from each other and take a close look towards your knees. Are they parallel to each other? Are your knees touching each other? Well if you are someone who falls in the second category that you must be suffering from genu valgum or knock knees. Knock knees is a condition in which your knees touch each other while your ankles don't and there is a slight inward bend in your knees. Let us take a closer look to understand what knock knees actually are and know about its symptoms. Causes and treatment options with Dr. Arvind Mehra, Chief Consultant, Orthopaedics and Trauma, Paras Hospital, Gurugram.
What are knock knees?
If a person with knock knees stands upright with his/her feets a couple of inches apart and their knees seem to push inwards, then it can be said that the person is suffering from a knock knee.
Image Credits- Phisio Study
Also Reads: 5 Exercises You Can Practice In Bed After Knee Replacement Surgery
Knock knee, bowed legs or genu valgum is a condition in which there is an incorrect alignment in a person's legs around the knee area. Caused due to the deficiency of Vitamin D this condition is mostly observed in the children between the age of 3 to 13 years. This condition can eventually leads to severe pain in knees and degeneration of joints. As an excessive force is exerted on the outer sides of the knees, this syndrome can cause damage over time.
Knock knees are a part of a child's development growth stage and are temporary hence stay for a very short period of time. Most of the condition corrects itself as the child grows but if it persists for longer duration, say till the age of 6 years then it can have some significant effects on the joints and lead to the knock knee syndrome.
Knock knees that remain for a longer period of time and are not a part of the normal growth pattern might be caused due to some kind of disease or other conditions.
Causes of knock knee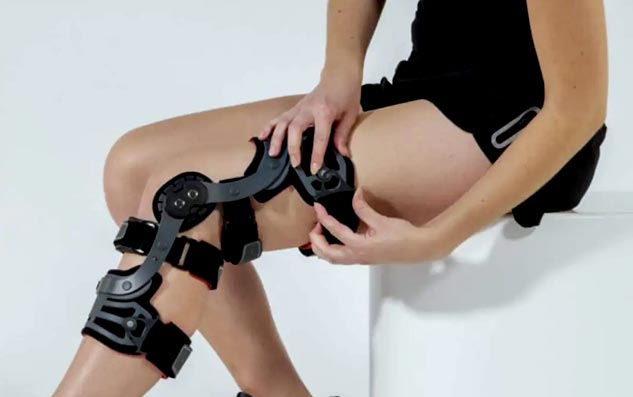 Image Credits- MarketMall
After understanding what knock knees really are and to what extent the condition can become serious, let us take a look at the causes of knock knees. Here is what Dr. Mehra has to say about this "If a person with knock knees stands upright with his/her feets a couple of inches apart and their knees seem to push inwards, then it can be said that the person is suffering from a knock knee." The causes of knock knees are-
Rickets (vitamin D deficiency)
Metabolic disease
Growth plate injury
Bone infection
Physical trauma or injury
Kidney failure
Fractures healing with deformity
Congenital conditions
Arthritis
Benign bone tumour
Symptoms of Knock Knees
Also Read: Troubled With Weak Knees? Get Respite With These Pilates Moves
Knock knees can give rise to many problems and hence it is important to look for the symptoms and get it treated at an early stage. The inward bend can cause a lot of pressure on the knees which results in severe pain in the knee joints and difficulty in running or walking. The other symptoms of Knock Knees are-
Knee instability
Pain in knee or ankle
Limp while walking
Progressive knee arthritis in adults
Reduced motion range in hips
Sore or stiff joints
Difficulty in running or walking
Lack of balance while standing or walking
Treatment for Knock Knees
As there are different causes of a disease and different people have different medical history and condition and hence there are various treatment options available to treat one condition. The same is with knock knees, as one person would have knock knee syndrome due to one cause and it might be different for the second one hence there are multiple treatment options to correct this syndrome. Before moving ahead and looking for suitable treatment let us take a look at what Dr. Mehra has to say about this "To treat this problem the first step is to correct vitamin D levels by giving injections, syrups or powders with milk depending upon the severity of deficiency. Usually the deficiency improves in 2 to 3 months time. X rays of the knees are done at the start of treatment which also show improvement with the treatment in the form of improved bone strength. In few children with the correction of vitamin D the knock knees improve but if the knock knees persist then surgery has to be done. Only exercising will not improve knock knees."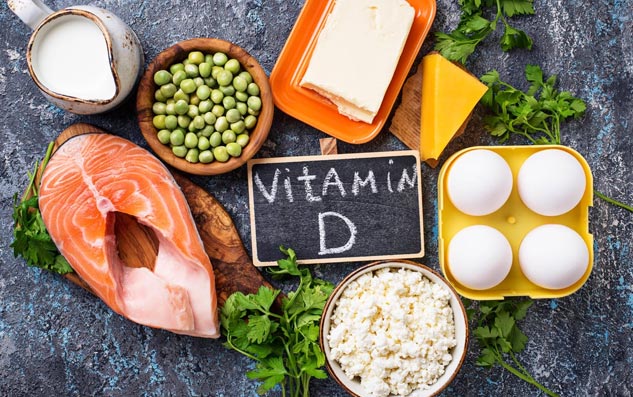 Image Credits- iStock
Other treatment options available to treat this condition are-
Bracing to reposition the knees
Knee aligning osteotomy
Vitamin D supplements
Regular exercise such as stretching
Weight loss
Orthotics
Where temporary knock knees are a part of a child's development process, a long term condition can lead to complications and result in severe pain. In most of the cases this condition can be cured by correction of Vitamin D levels in the child's body whereas in some cases a surgery might be required.
(With inputs from Dr. Arvind Mehra, Chief Consultant, Orthopaedics and Trauma, Paras Hospital, Gurugram)