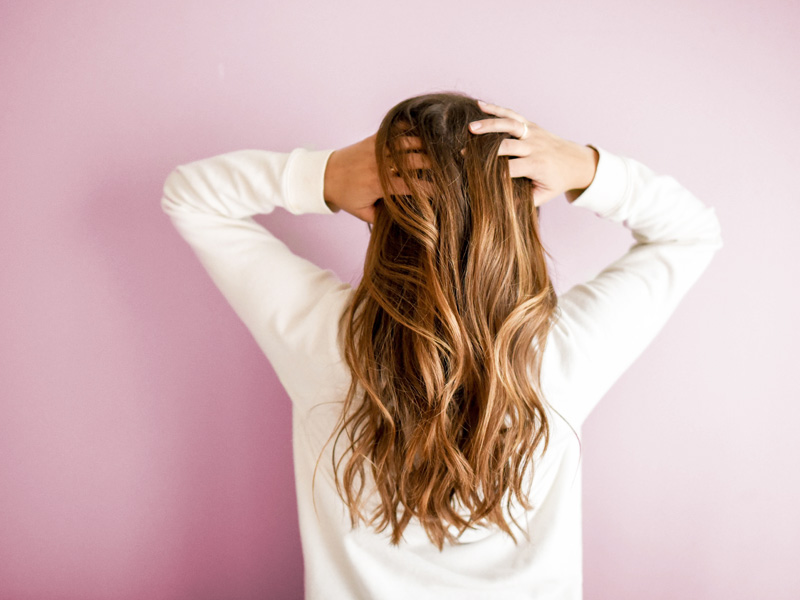 Dandruff is a problem that most of us have encountered once in our lives, and this is something which can put you in a really embarrassing situation. Wearing dark shade clothes cannot be a full-proof remedy. Small white flakes shedding from your scalp can happen due to many reasons such as dry scalp, fungal infection, poor diet or even stress. There are various shampoos and hair care products in the market that claim to reduce or prevent dandruff, but we all know that these can be strong and harmful for the hair in a longer run. Apart from resorting to shampoos, we can also opt for some simple home hacks to get rid of dandruff. The ingredients that you have in your kitchen can be a solution to your dandruff problems.
Kitchen Remedies For Dandruff-Free Hair
Listed below are some kitchen remedies for dandruff which can help you to get strong, shiny and dandruff-free hair:
1. Coconut Oil
Do you remember how you used to throw tantrums whenever your mother asked to oil your hair and offered to give you a nice champi when you were young? Well, it's time to admit that like every other time, she was right about this as well. This easily available natural ingredient is helpful in reducing dandruff as it has antifungal properties. This magic ingredient can also help to add some shine and make your mane look silky and shiny.
Dandruff Remedy With Coconut Oil: Give yourself a nice head massage every weekend for a while to get rid of dandruff. You can also add this step to your self care routine as it also helps in relieving the stress.
2. Lemon Juice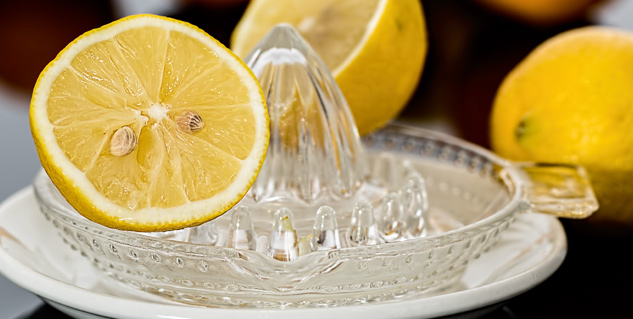 In our science class, all of us have read that anything which tastes sour has acid in it, and this fruit is full of vitamin C. The acids present in lemon juice are mild and can be helpful in breaking down the dandruff-causing fungus. As lemon is acidic in nature, it also helps to restore the healthy pH level of your scalp. Cherry on top, this remedy is easy-peasy lemon squeezy to follow.
Dandruff Remedy With Lemon Juice: Dilute 1 tablespoon of lemon juice into a cup of water and use this mixture to rinse your hair. If used regularly, this remedy can help you get rid of dandruff easily while making your hair smell fresh and citrus.
Also read: Top Ten Home Remedies for Dandruff
3. Curd or Yogurt
An ingredient which is popular for its health benefits and has a lot of nutrients can also help you to get rid of the flaky scalp. Curd has the properties to nourish and moisturize your hair and hence can combat dry scalp. Not just this but as curd contains protein as well, it also helps in strengthening your hair and makes them stronger.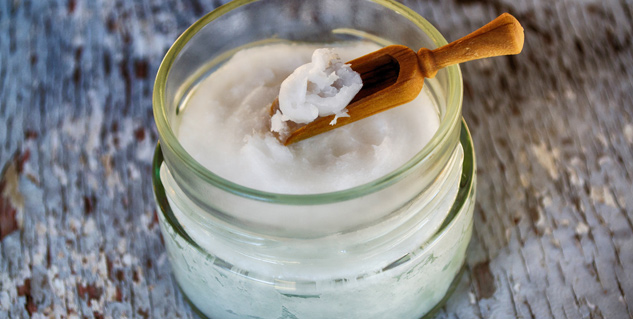 Dandruff Remedy With Yogurt: Take a few tablespoons of curd and whisk it a little to make it smooth. Apply it on your scalp with your fingers or cotton. Keep it on for an hour and wash it off using a mild shampoo. Voila! reduced dandruff accompanied by soft and moisturized hair.
4. Apple Cider Vinegar
ACD or Apple Cider Vinegar has gained a lot of popularity due to the numerous health benefits it provides. Packed with antimicrobial and antioxidant properties, apple cider vinegar aids weight loss, helps in lowering blood sugar levels and is also helpful in reducing cholesterol. With its bacteria-killing properties, ACD can help you get rid of itchiness and dandruff just after a few applications.
Dandruff Remedy With ACV: Take half a cup of ACD and half a cup of water and mix these two together. Replace your regular shampoo with this mixture and you will see visible results just after a few washes. Make sure that you do not overuse this magical ingredient and dilute it well before use.
Also read: Are You Dealing With Beard Dandruff? Learn How To Remove Dandruff From Beard
5. Onion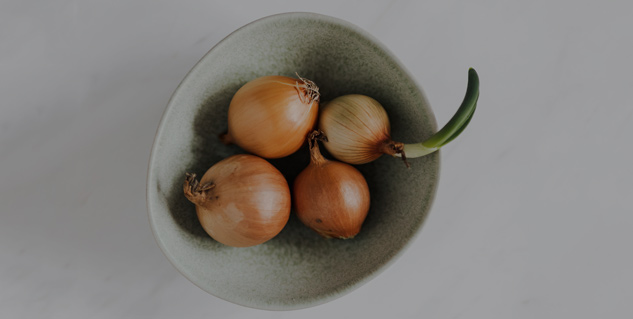 We all have cried while chopping onions and the reason behind it is the presence of sulfur in it. The element which makes our tears roll down while cooking can be very helpful in fighting dandruff. As it is an antifungal agent, it is capable of killing the dandruff-causing fungus in our scalp.
Dandruff Remedy With Onion: Grate an onion and squeeze it using a strainer to extract all the juice in it. Now apply this juice on your scalp using some cotton and leave it for an hour. Wash it off with your regular shampoo and repeat this remedy once in a week to see visible results. Beware! Not just your dandruff, this remedy can make you cry with its smell too.
6. Garlic
This pungent-smelling ingredient can actually be very helpful when we talk about eliminating dandruff. This natural kitchen ingredient is immensely beneficial due to its antifungal properties and has the power to kill the dandruff-causing bacteria.
Dandruff Remedy With Garlic: Crush 2-3 garlic cloves and dilute them in a cup of water. Rinse your scalp with this garlic water to get some quick and effective results. For fixing the strong garlic smell, you can always add in some honey to this mixture.
7. Banana
Have you ever thought that your post-workout snack can actually have some beauty benefits as well? Well, this yummy and healthy fruit can actually help you to have a dandruff-free healthy scalp due to its antimicrobial properties.
Dandruff Remedy With Banana: Mash a ripe banana and mix it well with an egg. Apply this hair mask for 60-30 minutes and wash off with a mild shampoo. This hair pack is not just effective in fighting dandruff but can also make your hair soft and shiny.
Also read: Simple Ayurvedic Remedies for Dandruff
8. Egg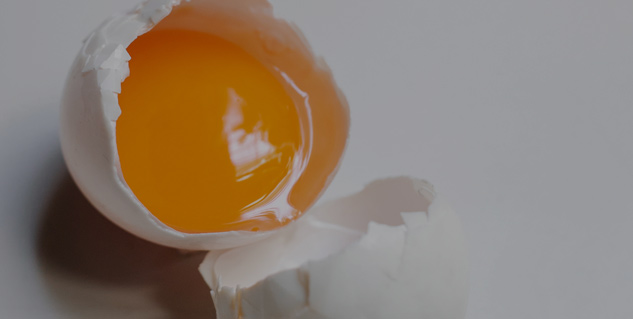 Rich in protein and vitamins, egg can be used to treat a dry scalp with its moisturising properties. Apart from providing moisture to your hair, eggs can also be helpful in the growth of new and healthy hair.
Dandruff Remedy With Egg: Take an egg yolk and squeeze half a lemon in it. Whisk it well and apply this mixture on your hair with the help of cotton. Let it sit for a while and rinse it with your regular shampoo. Make sure that you do not wash your hair with hot water after applying this mixture as the egg might cook a bit and would not come out of your hair.
9. Baking Soda
A gentle exfoliator which you can use to get rid of your flaky scalp without making a mess, dealing with a pungent smell or irritating your scalp. With its anti-fungal and exfoliation properties, baking soda can help you to get rid of dandruff in a hassle-free manner.
Dandruff Remedy With Baking Soda: Just add a tablespoon of baking soda to your regular shampoo to wash your hair. Do this every time you wash your hair. This remedy surely gets some brownie points for being the easiest and hassle-free one which you can follow putting in any extra efforts.
The Final Verdict
We understand that dandruff can be embarrassing and we all try everything we can to get rid of it. Our suggestion, before experimenting with products that have harsh chemicals in them, try to work with some natural ingredients. Home remedies might be effective for some and could take a little time for others. We would recommend you to take a patch test to see if you are allergic to any of the ingredients you are using. Home remedies are not a fool proof method to many of our problems, so if you don't see any visible result, do consult your dermatologist.
Read more articles on Haircare