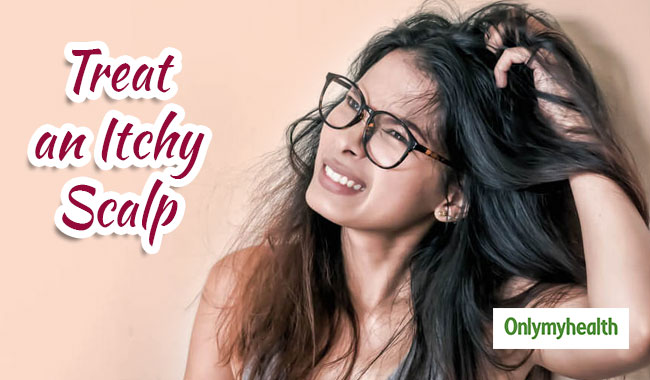 Do you feel a continuous urge to scratch your head often? An itchy scalp can be embarrassing and irritating at the same time. A dry scalp could be the reason behind that itching scalp. But it does not have to be as difficult as it might seem right now. You can get rid of an itchy scalp with some ready-to-use home remedies. But before we get into the remedies, we should know what is it exactly that leads to the problems of an itchy scalp in the first place.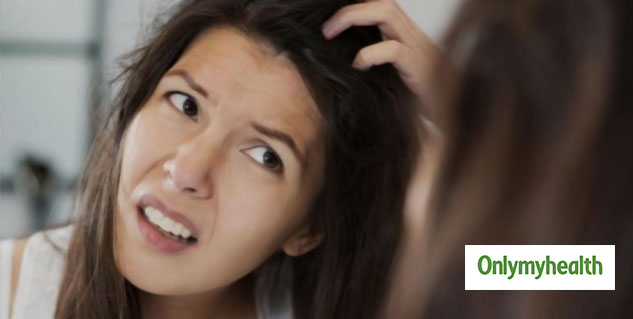 Causes of an Itchy Scalp
Excess use of styling products
Fungal and bacterial infections
Poor hygiene
Lice
A dry scalp
Sweating
Psoriasis (an autoimmune disorder)
Stress or anxiety
If the condition is not severe then you can try these natural home remedies that can relieve you from an itchy scalp.
Home Remedies for an Itchy Scalp
Coconut Oil
Coconut oil contains lauric acid – a saturated fat that has antimicrobial properties. Lauric acid helps the scalp to efficiently absorb coconut oil and provide a soothing treatment. It helps especially when the root cause of an itchy scalp is eczema.
How to Use?
Use coconut oil instead of shampoo and conditioner. All you have to do is apply it directly on the scalp and comb through the hair for extra benefits. Leave it on for a few minutes and wash it off thoroughly.
Also read: Benefits of Using Coconut Oil for Yeast Infection
Lemon Juice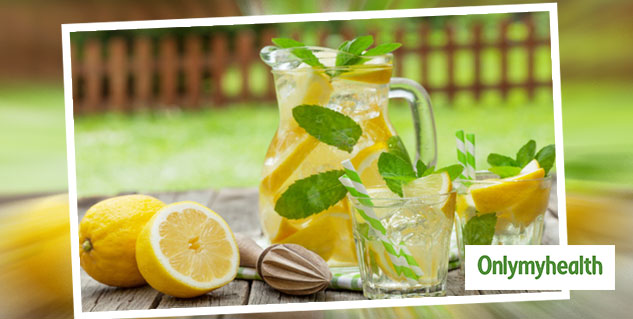 Lemon acts as an astringent and has antiseptic properties which can help with an itchy scalp. It can also help you get rid of dandruff, especially in case of a fungal infection.
How to Use?
Extract the juice of half a lemon and spray the juice onto the scalp with the help of a bottle. Leave it for about 5 minutes and rinse it using a shampoo and condition it as usual.
Apple Cider Vinegar
Apple cider vinegar has antibacterial, antifungal and anti-inflammatory properties which reduce itching caused by a dry scalp.
How to Use?
Use a cotton ball to apply apple cider vinegar on your scalp and massage it well for 2 minutes (approximately). Leave it on the scalp for about 10 minutes and wash it off with cold water. Repeat only twice a week, not more than that.
Also read: Side effects of apple cider vinegar
Onion Juice
Onion has antimicrobial properties and antioxidants that keeps the scalp healthy, infection-free and also reduce inflammation.
How to Use?
Peel a small onion and extract its juice. Now apply it thoroughly on the scalp with the use of a cotton ball. Leave it for 20-30 minutes and then wash it with a shampoo.
Also read: Does Onion Juice Really Help with Hair Regrowth?
Aloe Vera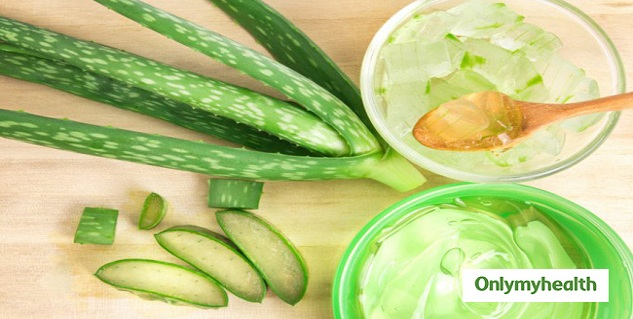 Also read: Benefits of aloe vera for skin, digestion and more
Aloe vera gel is known for its nourishing properties and a natural moisturizer. It also contains antimicrobial and soothing properties which act as the perfect cure for an itchy scalp. Aloe vera gel has enzymes that exfoliate dead skin cells and amino acids facilitate healthy tissue growth.
How to Use?
Remove the gel from an aloe vera leaf and apply it directly on the scalp. Massage the scalp with it for a while and let it sit for about 15 minutes before rinsing it with a mild shampoo.
Tea Tree Oil
Tea tree oil with its calming, antibacterial, antifungal and antiseptic properties can help with an itchy scalp. Do not forget to dilute it before you use it on your scalp as it can be irritating to the skin.
How to Use?
Add a few drops of tree tea oil to a gentle shampoo or olive oil and massage it on your scalp. It can help curb the problem of itching.
Do seek professional help if the condition lasts longer than a week or if there is pain or swelling in the scalp.