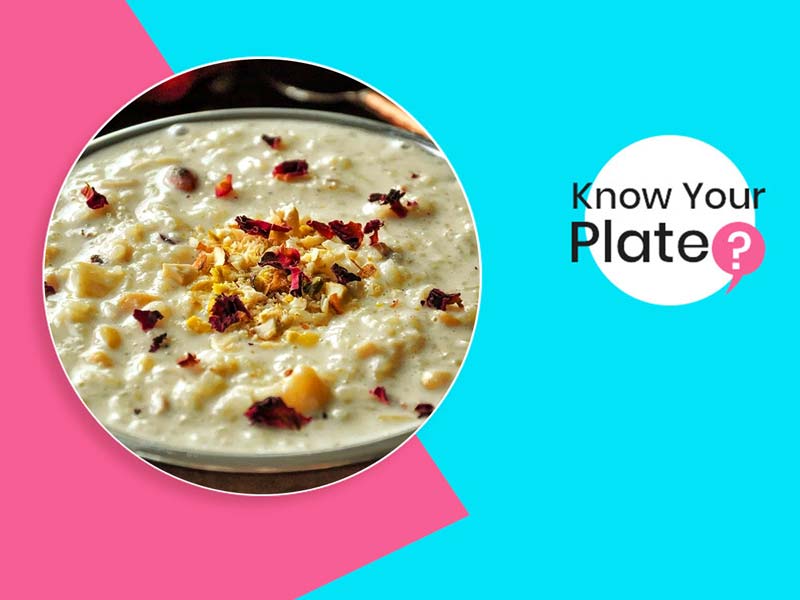 Kheer is the most loved Indian sweet dish which is consumed by almost everyone in the subcontinent. Rice kheer has its own significance as it is prepared on all the auspicious occasions. A celebrating day calls for making kheer, doesn't it? Kheer is known by different names across the country. It is a cooling food for the stomach and provides many health benefits. This tasty delicacy is prepared in many homes on various festivals. It contains fewer calories as compared to a lot of other Indian desserts. As a part of our Know Your Plate series, Onlymyhealth editorial team spoke to Dr. Anjali Phatak, Director Nutripulse and Senior Clinical Nutritionist, Nutripulse, Jaipur, to know about the health benefits, nutritional facts and healthy ways to consume kheer or rice pudding.
Kheer health benefits
Also known as Pal payasam, rice kheer is one of the most tempting Indian sweet. It is loaded with important nutrients because of its ingredients, thus provides several health benefits. It should not be overconsumed as this can lead to weight gain, high cholesterol levels and other health risks. Here are the main health benefits of kheer:
1. Cooling effect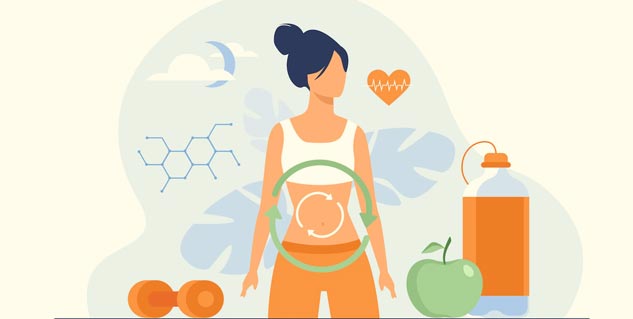 Rice kheer can help in providing a cooling effect on not just the stomach, but the full human body. This can be extremely useful in the summer season. In summers, our body drains too much energy to control the metabolism and manage the overheat nature of your body. Thus, a small bowl of cold kheer can prove to be harmless in such situations.
2. Improves gut health
Rice present in kheer contains a good amount of starch which helps in improving gut health and reducing inflammation. The rice in kheer recipe is also rich in carbohydrates that can help in bringing back the glycogen, which gets used up while doing heavy exercises.
Also read: Navratri 2019: 5 Food Recipes To Try Out This Festive Season
3. Goodness of rice
One of the major ingredients in kheer recipe is the milk. It contains amino acids that are needed to maintain and perform several bodily functions. Kheer can be consumed by diabetics after talking to the doctor and can also be used as a pre or post workout meal if prepared using healthier alternatives.
Kheer nutritional value
Kheer contains a good amount of Vitamin C and A. Along with that, it is also considered as a rich source of calcium and low in cholestrol. According to Dr. Anjali, here are the nutritional facts of one bowl of rice kheer:
Rice kheer (one serving)
Calories 235
Carbohydrates 122
Protein 24
Fat 73
How to make rice kheer?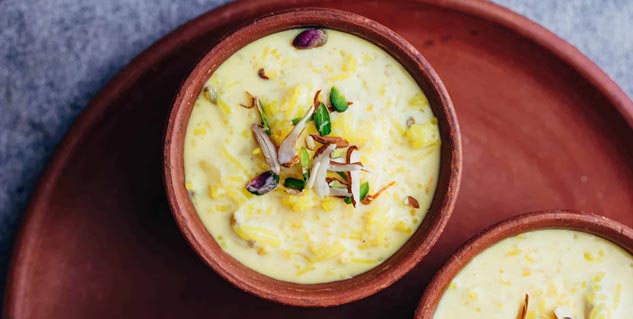 Rice kheer is a delightful sweet dish, which can be prepared at home easily. It is simple and the procedure involves a few ingredients only. Here's the recipe of rice kheer:
Ingredients:
Whole milk
Sugar
White rice
Steps:
Wash and soak the rice and let it stay for around 20 minutes
Add 1/4 cup of water to a pot
Then, add milk and bring it to boil on medium flame
Once it is hot, add the rice
Keep stiring on low to medium flame to prevent burning
Cook until the rice is soft
Then, add sugar as per your taste
Cook on low flame until it gets thinker
You can add dry fruits and even a teaspoon of cinnamon powder
Healthy ways to consume kheer
Rice kheer is consumed traditionally after eating food in the form of dessert. However, many people have it as a pre or post workout meal as well. It is not the best suggested food as it also contains a lot of sugar. Therefore, you can use various ways to make it healthier. They are:
1. Use jaggery
Jaggery is often used as an alternative for sugar to make your foods healthier. Having too much sugary items has side effects, thus you can put jaggery in the bowl of rice kheer. Jaggery or gur will keep the blood sugar levels in control and prevent weight gain, which is totally the opposite in the case of sugar.
2. Add fruits, herbs and dry fruits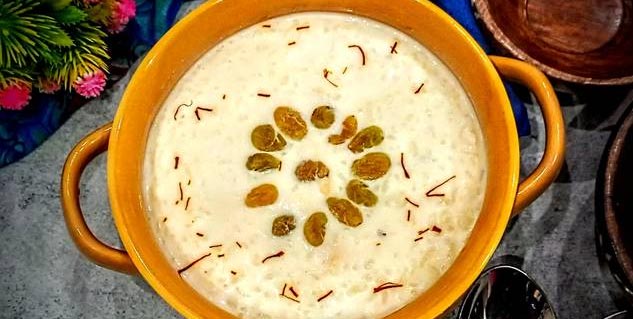 Fruits (such as mango, pomegranate, grapes, etc), dry fruits (such as cashews, almonds, etc) and herbs like cinnamon can play the role of healthy add ons in kheer. It will not only add good flavour but also make it rich with goodness of these toppings. All these ingredients will enhance the health benefits of rice kheer.
3. Use brown rice
Another healthy way to consume kheer is using brown rice. White rice can be easily replaced by brown rice to make the kheer more nutrient rich and usually gluten free. It might not be the best in taste, but you can add your favourite fruits to make it better. And, not just in kheer, brown rice can act as an alternative for white rice in many dishes.