There are many things you need to know before you decide to go out for trekking. It is always better to plan ahead and especially if it is an activity like trekking. This adrenaline pumping activity requires a lot of know-how.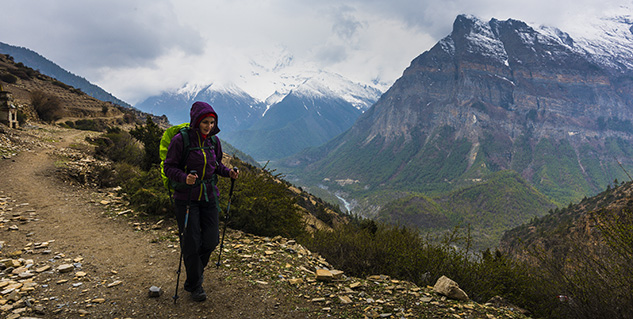 Without proper pointers on the basic of trekking you cannot expect a successful trekking. Here are some smart tips to have an enjoyable and successful trekking experience.
No man is an island
You will always need a partner while going. You must never trek alone. There are chances that you can get into accidents and will need someone.
Trek the known places
Never trek the places that are not known to you. Going to isolated hills can be a little bit risky as you are not aware of the location of water. If possible find out all about the place before going out for the trek. Do take a map and compass with you.
Don't get lost
Don't lose your group and trail. The chances of accidents and mishaps are high when you are no more with your group. It's for your own safety.
Don't overstep your capabilities
Know your physical capabilities well before heading out for trekking. Do make sure that you can climb the altitude, that you can take exertion. If you have any medical condition, do keep it in mind. Know your pace, do take breaks every 10 minutes even if you don't think you need rest.
Equipped
Prepare a list of things you might need while trekking and make sure to carry them along with you. Invest in good quality gears like sunglasses, backpack, sleeping bag, shoes, trekking attire, trekking poles etc.
Stock up
Carry light snacks with you, something that is high on carbs like energy bars, dried fruits and cut vegetables. Carbohydrates will keep you going. Don't go empty stomach if you want to have a successful trekking experience.
Image: Shutterstock