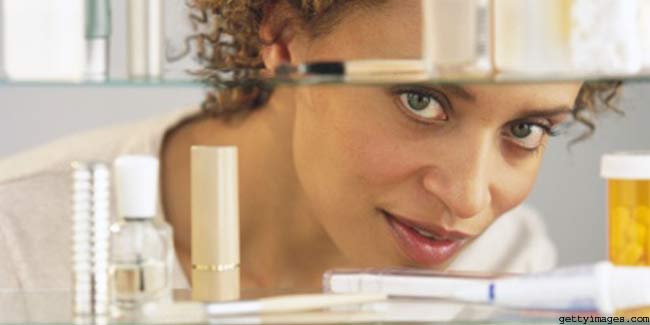 Would you like to look old? Silly question obviously not! And as a woman, no way! If it were in their hands, all women would like to stop time, at least for a couple of years.


Companies in the beauty business leave no stone unturned in cashing in on such sentiments. With an assortment of products that claim to stop the ageing process, even the least beauty conscious would like to give the age reversal process a try.

There is no dearth of such products in the market. Most of them are quite expensive but price is no deterrent when it comes to looking young. Still, there are many questions that arise in every woman's mind. Like, how effective are these products? Or at what age should one start using them? Or is it necessary to use them at all? Or which product/s suits which skin type? Eminent dermatologist and columnist Dr. Shehla Agarwal of Mehek-The Derma & Surgery Clinic says: "Yes, anti-ageing products are effective. They mainly reduce further damage to skin. So, the change is not really noticeable. They work in the deeper layers of the structure of the skin. Whether the product is reaching that layer is what matters."

According to beauty expert Shahnaz Husain, the skin has powers of self-regeneration if properly cared for and it's never too late to start. Depending on products and their ingredients, anti-ageing products can be most effective not only in terms of delaying the visible signs of ageing, but also rejuvenating the skin. "Products containing antioxidants can help in rejuvenating the skin and also delaying signs of ageing. Ingredients that help to speed up cell renewal process are effective. The youth of the skin depends on regeneration of healthy new skin cells," says Shahnaz.

What about prices? Does quality vary with cost? Dr. Agarwal says price is not the main issue. It's not that higher the price, better the product. "If you take notice, you will see that most of them are constituted of the same ingredients. I would suggest it's better to go for the mid-range products," says Dr. Agarwal.

There are a variety of products in the market. Now the next question arises: which type to choose? Beautician Shahnaz Husain has the answer: "There are different products that suit different skin types. For example, a dry skin would need nourishing creams to improve the skin's ability to hold moisture. On the other hand, a person with an oily skin should select anti-ageing exfoliators (scrubs) and masks, rather than a nourishing cream or heavy moisturisers."

Then comes the age factor. According to Dr. Agarwal, if you have dry skin, then you should start at 25. Those with normal skin can start at 35. Oily skin has an advantage. They can start between 35 and 40 years. Agrees Shahnaz: "One can start going for anti-ageing products and treatments from the age of thirty. But one should go for products from a reputed company, which is known for the efficacy of its products".

The desire to remain youthful is nothing new. It is as old as time itself. But, the recent demand for anti-ageing treatments and products is due to the focus on youth and youthfulness, she adds.

She goes on to explain that people have become much more aware regarding fitness, exercise, yoga, meditation, diet, healthy lifestyle as well as products and treatments that help to achieve good looks and youthfulness. "There is a 'wellness' concept sweeping the world," she says.

"More and more people in the older age group want to look attractive and youthful. The outlook has also broadened. There is more freedom to choose and older people are willing to go in for treatments to improve their appearance. Skin care techniques and products have also improved. Rejuvenation of the skin is possible. Therefore, anti-ageing products are in demand," says Shahnaz.

Shilpa Dua, sales executives at Shopper's Stop, agrees, "There is an increased demand for such products, mainly among thirty-plus women."


So, you too may go for it!


Read more articles on Anti-ageing.