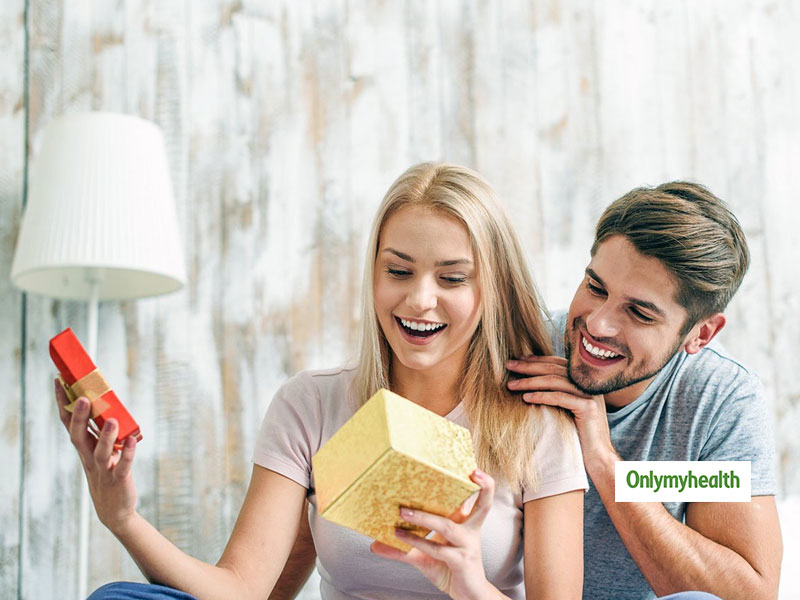 Going on a date for the first time is not less than preparing for an exam! But wait! Now you are not in college or unmarried! Here comes the twist of marriage and its responsibilities! And this year, 'the day for a promise' (in the form of fast) which is kept for the long life of the husband, i.e., Karwa Chauth, will be celebrated on November 4. Karwa Chauth is celebrated in the northern part of India. It is a Hindu festival, wherein married women observe fast from morning to moonrise. During the karwachauth fast, women consume sargi and eat or drink straight after making offerings (sighting) to the moon in the evening. So what is your role as a husband? To make your wife happy and boost her confidence and motivation (during the fast). How about gifting her something special? Are you confused about the gift or present? Don't worry because here we are telling you some unique advantages that your wife will surely like.
Perfume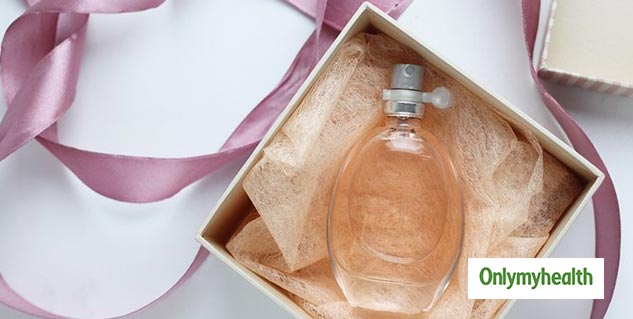 The bouquet has become a trendy gift, which most of you know and see. But perfume is a traditional gift which is never out of fashion (or outdated). You will also get a lot of options, and often the beautiful aroma of perfume will also give a scent to your relationship. Perfumes are fascinating, and their strong or intense smells are now on a new level! Strong fragrances are usually created by elevating well-loved original formulas with more substance, complexity, and even more prominent notes.
Also Read: BEWARE! Never Say These 8 Things To Your Spouse
Dinner date
Chocolate is the favourite thing of girls, and there is hardly any girl who does not like chocolate! But it's time to treat your women with something different. You can gift her a beautiful dinner date. Know things - what type of cuisine she prefers, does she like snacks or a full-course meal? And then gift her an exceptional buffet or rooftop meal.
Also Read: 5 Secrets to a Healthy and a Successful Relationship
Jewellery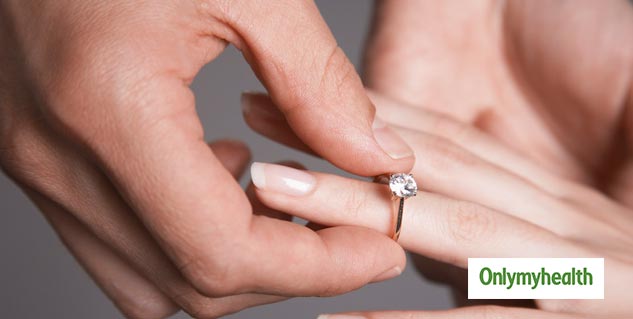 You can give some jewellery in the gift, which will always remind them about your love and trust towards her. On the first Karwa Chauth, you can gift her some classic, trendy, and stylish jewelry. It's not necessary to give them anything in the gold. Collection of the silver, diamond, and many fashionable pieces of jewelry is readily available nowadays. You can gift a beautiful ring or pendant to your wife, which she will always remember as your Karwa Chauth gift.
Dress or Saree
Who wouldn't like a new dress? Just think from the perspective of a girl/woman! She would love a new saree or dress as she can wear it on the day of Karwa Chauth (during pooja or in the evening). Remember to gift her as early as possible, as she has to buy make-up, accessories according to the new clothing. In such a situation, buy a beautiful dress, saree or suit. But keep in mind how your wife likes to wears it (her favourite colour, the material of the cloth, etc.) because she might have a different taste, which is not readily available.
Read more articles on Marriage