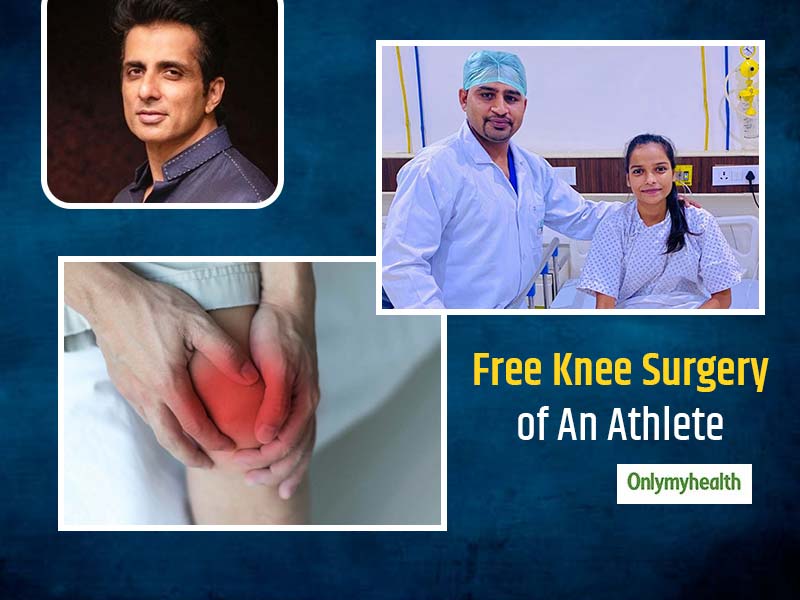 With Sonu Sood's help, an 18-year-old karate player got free knee surgery done by renowned orthopaedic sugeon Dr. Akhilesh Yadav.
The COVID-19 pandemic time is going really tough for all of us but it has hit harder on economically weak people. With a lot of businesses closed and jobs gone, a lot of people are struggling for livelihood. Forget about medical expenses, many people are do not access to basic necessities. Sonu Sood has emerged out as a messiah of change in these trying times. In the past few months, we have seen how Sonu Sood has helped thousands of people in different ways. He helped people reach their homes, fed food to the homeless, bought phones and agricultural equipment to the underprivileged and now he is arranging medical aid for the needy. Recently, he arranged a free knee surgery for an 18-year-old athlete.
Sonu Sood connected with Dr. Akhilesh Yadav, a renowned Orthopaedic surgeon to help a National-level karate player to get free arthroscopic knee preservation surgery.
Vijender Kaur an 18 YO karate athlete suffered an ACL injury earlier this year. She was financially disabled to get surgery done. She connected many people and organisations but all went in vain. Then she tweeted the Bollywood actor seeking his help for the medical aid so she can resume her practice. Sonu Sood, a man with a golden heart responded to her and got her connected to Dr. Akhilesh Yadav, Director of the Orthopaedics department at Healing Tree Hospital, Ghaziabad.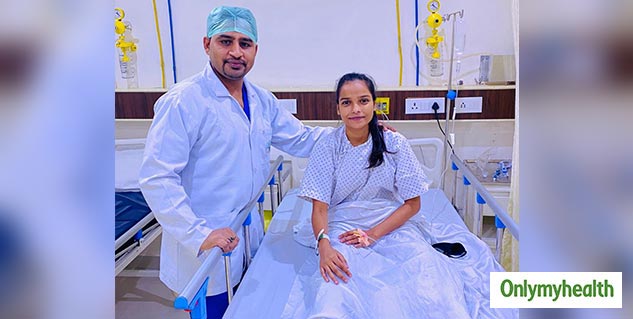 "Detailed investigations revealed that the patient had suffered from Anterior Cruciate Ligament (ACL) tear in her right knee and required immediate surgery. Since her injury was quite severe, she was unable to stand properly. She was advised for a minimally invasive keyhole arthroscopic procedure, where the ACL was constructed from her body and fixed with bioabsorbable screws. Post-surgery I had a video call with Sonu Sood who enquired about the patient and recovery time needed," told Dr. Akhilesh Yadav.
Also Read: How To Use Hot And Cold Therapy For Injury And Pain Management?
What is ACL?
ACL or anterior cruciate ligament is one of the major parts of the knee. This key ligament stabilizes the knee joint and highly common with athletes. ACL tear needs to be treated surgically or else it may cause lifetime knee impairment. Dr. Yadav performed knee joint replacement surgery using high-end technology to repair Vijender's ACL.
Also Read: Is Sitting Job Causing Pain To Your Knees? Ease The Tension With These Exercises
"Since the incision is very small, the patient is expected to make a quick recovery and able to walk on her own within a day or two. This is one of the advanced technologies that sustain the aesthetic and functional aspects with a longer life span of the knees with ACL preservation. I feel privileged to be a part of this noble cause," he said.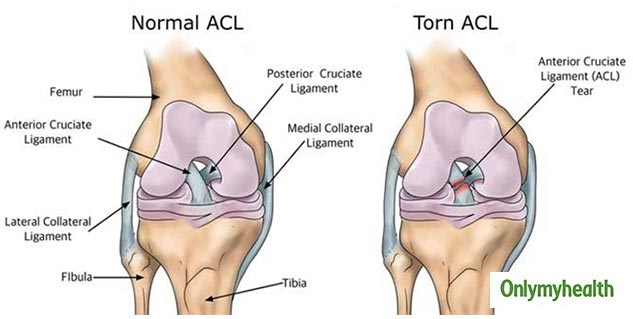 Other Noble Works By Sonu Sood During COVID-19 Pandemic
Ever since this outbreak has happened, Sonu Sood has been helping out people in need.
He provided his Juhu Hotel to accommodate health workers on COVID-19 duty.
He started a food drive named 'Shakti Annadanam' to feed people across Mumbai.
He arranged transportation for migrant workers so that they reach their homes in UP, Bihar and other distant states safely. He also arranged for their medical cleanses and everything free of cost. More than 20,000 migrants reached their respective homes safely with Sonu's help.
He also arranged flights and chartered flights to bring back students studying abroad to the homeland.
He launched a website and mobile app named 'Pravasi Rojgar' to offer employment to those who have lost their jobs due to the pandemic.
After seeing the news of a man who sold his cow to buy mobile phones for his children's online studies, Sonu helped him get his cows back.
These times are tough and we must come out in support of other people in whichever way possible. We need to stand together and fight this outbreak.
Read More in Latest Health News