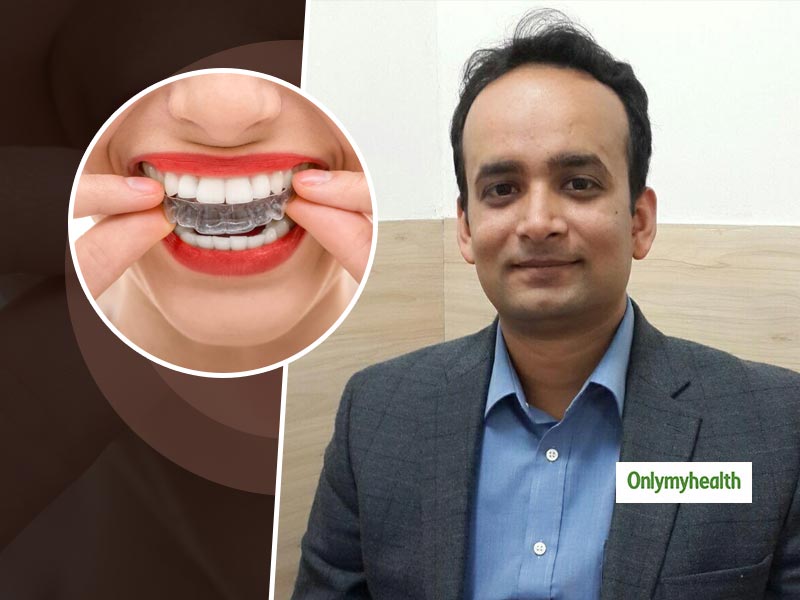 Aligners are proving to be the best tool to mitigate the sufferings of patients with severe dental problems
Only the people with crooked teeth know what they have to face every day! From facing extreme self-esteem issues to difficulties in chewing and speech, they feel helpless. Additionally, there are a plethora of problems such as food lodgement, tartar, plaque, decay, headaches and neck aches. Pressures of education, competition, job and then the right career hardly allow any time for the corrective treatments. Many people are unable to get Orthodontic treatment done as it is time-consuming. Further, the visible braces look ugly and severely affect the social image. Hence many people pass the age of good results orthodontics.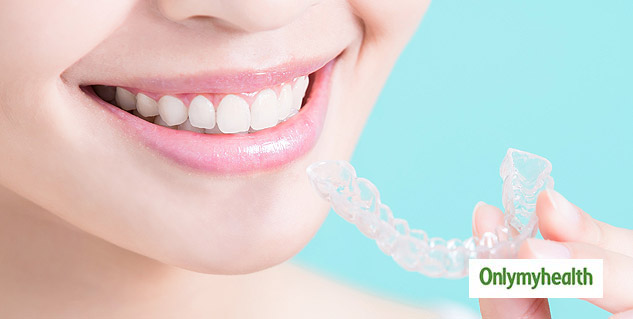 Era Of Invisible Aligners
Thanks to modern Orthodontics, innovation. "Invisible Aligners" and advances in technologies, there is hope for many with such problems. Invisible Aligners are the future for Dentofacial corrections, which utilises the concept of moving teeth very slowly and gradually into the desired position with the help of specially designed plastic aligners as per digital projections and achieving the desired prognosis.
Aligners are the new modern-age braces made of TPU or PTEG, high food-grade plastics approved by the necessary authorities. They are a solution for patients seeking a more discreet orthodontic treatment than conventional braces, as they do not use brackets or wires. Aligners can solve 80 per cent of crooked teeth cases. They are customised for each person, whereas braces are made to fit the mouth.
Also Read: No Wires And No Pain, Dr Gupta Says To Opt For Invisible Braces Over The Conventional Ones
Aligners Give Us What Braces Can't!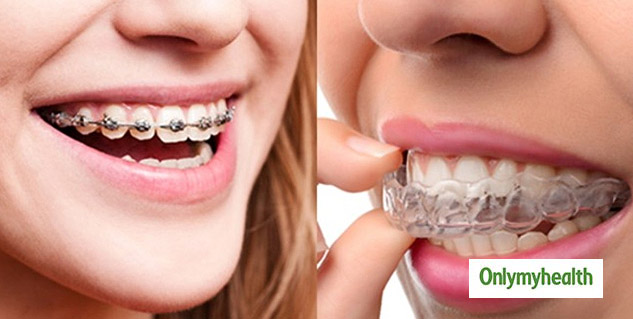 If we compare the Traditional Braces with the Aligners on various counts, we will find that the latter are technologically more advanced in terms of material and aesthetics. A patient may need to use aligners for less time as compared to traditional braces. Aligners will cost just a little more than braces but are easy to use, and a patient can fit it and remove it himself. They are far more comfortable as compared to Traditional Braces which can poke and cut once in a while. One can eat and drink whatever one wants to eat or drink. It is made of high-quality material and technology. Crooked teeth is a major concern, which can be addressed with such aligners.
How To Wear Aligners And Care Tips
When using the Aligners for the first time, push them over teeth gently till you hear a snap sound, and they feel like a part of the mouth. There should be the usage of minimal force unless one might damage the Aligners. At the time of removal, one can use the fingers directly or the 'Outie tool' to remove the aligners. One has to be gentle so as not to damage aligners. Basic care includes:
There are few things that one has to take care of while using Aligners. The product has to be cleaned and brushed correctly. One has to clean Aligners in cool water, wash hands and then brush teeth before putting them on.
One has to store Aligners safely in the case when they are not in use. One should wear aligners for 23 hours in a day for best results and take them off only to eat and keep them on for the rest of the day or night. The users should always keep the previous set of Aligners safe, which you may have to be used if something happens to the current set.
Also Read: Understand The Need For Preventive Pediatric Dentistry By Dr Meghna Dang
Precautions While Using Aligners
The Aligners should never be used along with the toothpaste, gels or hot toothpaste, gels or warm water as they may damage the aligners. One should never eat or drink (except cool water) with the Aligners on. Chewing food can damage or stain your Aligners
The Aligners can get damaged if any extreme force is used or one bites the product hard. Each time you wear a new set of aligners, they start putting gentle forces on your teeth, which may cause discomfort in some cases. For the treatment to work, one needs to wear it throughout the day and even while sleeping.
Aligners can be the best friends to people with crooked teeth. The only thing that keeps the sufferers away from the immense benefits of these amazing products is the lack of awareness about their availability.
With inputs from Dr Anirudh Singh, Orthodontist at Clove Dental
Read more articles on Other Diseases