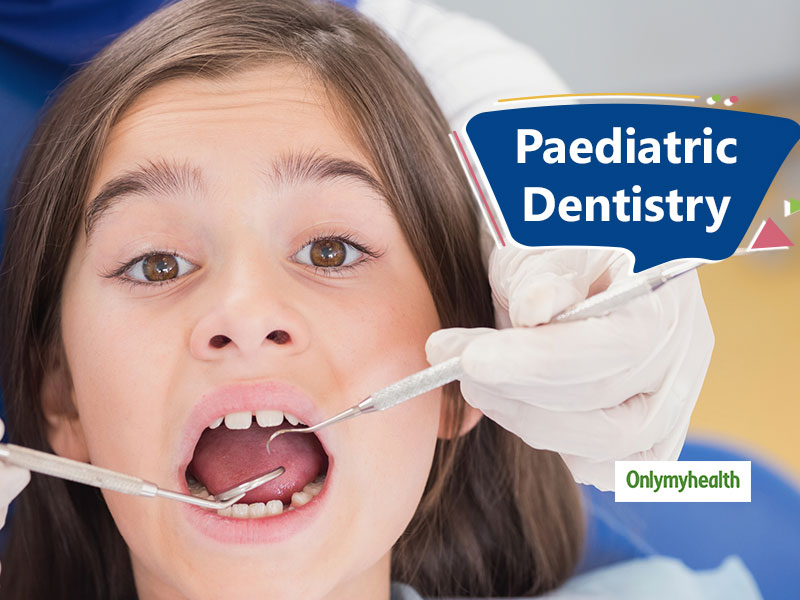 Whether one is nursing or bottle-feeding, they should start incorporating some type of dental hygiene regime, as soon as possible.
When it comes to one's child's oral health, there is no particular age, to begin with. Good oral hygiene should be inculcated as a habit, right from infancy. Therefore, preventive paediatric dental care is the key to keeping a child's teeth healthy, throughout their life, and ensures strong and decay-free primary teeth. While a child is growing up, there are two broad habits that a parent should be cautious about. These habits include Feeding and Brushing.
During the infancy stage, as well as when the child is growing, utmost care should be taken, as otherwise, chronic problems might erupt in the long run. Baby teeth have thinner and whiter enamel; however, they are also more prone to diseases. Initially known as baby bottle tooth decay and nursing caries, early Childhood Caries (ECC) is a transmissible the infectious process that affects children younger than 5 years and leads to severe damage and tooth destruction.
Also Read: Stop Bowing To Your Desk Job. It May Lead To The Need Of Disc Replacement Surgery
Here are some things that an individual needs to keep in mind while feeding a child: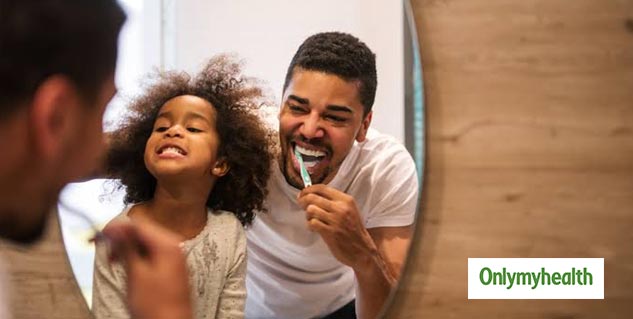 Cariogenic substances refer to all those components that cause tooth decay. Breast milk, when fed alone, does not lead to cavities, but if mixed with carbohydrate contents, it turns cariogenic and deems to be harmful.
One should avoid feeding at night once teeth erupt, as the majority of infants are physiologically tolerant enough to handle a fast, at around 6 months of age, which is right about the time when primary teeth begin to grow.
Bottles should only be used with formula, breast milk, or water. Fruit juices, soft drinks, sweet teas, formula, or milk should not be put in a baby's bottle during bedtime or nap time. It is also advised to add water in the bottle at such hours.
Propping infants with bottles in cribs or car seats is not a good habit, at all. It causes constant exposure to liquids with a high sugar level, which contributes to the caries process. Further, children who drink from bottles while lying down face a higher risk of ending up with ear infections.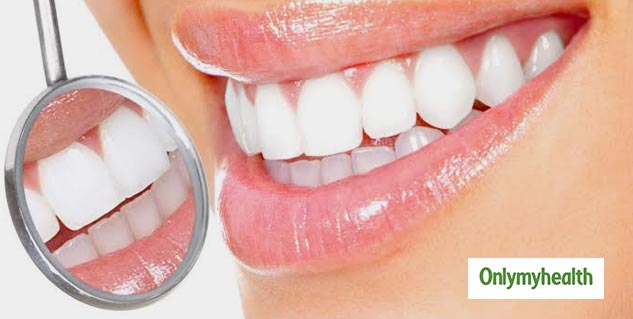 A 'sippy cup' should be introduced as soon as the child comes of the age where he/she can sit unsupported, roughly at around 6 months of age. This is done so that the habit of using a bottle can be eliminated.
Food items like candies, chips, and sweets should not be given in between meals; healthier alternatives like nuts can be incorporated as snacks. If proper care is not taken while feeding a baby, then parents can face several pressing dental troubles.
Case Study
Dr Meghna Dang, states that "Not long ago, we had a worried mother rushing into our clinic, as her child had unexplained pain in his primary teeth, and was unable to eat. Post running a check-up, we found out that the kid was suffering from baby bottle tooth decay, primarily caused by the absence of appropriate feeding habits in the infancy stage and frequent contact with sugars from drinks, such as fruit juices, milk, formula, fruit juice diluted with water, sugar water, and other sweet drinks. Hence, proper feeding habits are very important. Brushing and flossing are two cardinal elements of oral hygiene, and during the dawn years of a child's life, there are a large number of things that parents should pay attention to."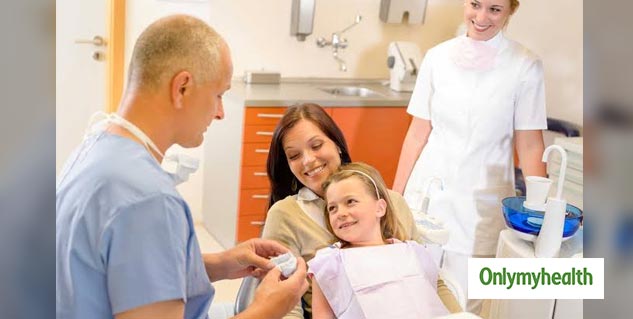 Another Case
A case was brought to our notice, wherein a teenager was suffering from deep-rooted gingivitis. If left unattended, it can advance to an aggressive form of periodontal problems. The only reason behind this condition was an absence of flossing in the brushing routine.
Bacteria feed on the sugar, causing decay. If it was left untreated, then the pain would have increased, furthermore, baby teeth serve as & space savers & for adult teeth. Badly decayed baby teeth could also lead to an abscessed tooth, with high chances of the infection spreading elsewhere in the body. It causes one's gum tissues to swell, turn red, and bleed easily.
To establish a daily oral hygiene routine, one must begin with wiping the gums of even a very small infant with a soft washcloth or gum pads, even before tooth eruption.
A rice-sized amount of toothpaste should be used for kids up to six years of age. The amount can be increased to the size of a pea after the child has turned six.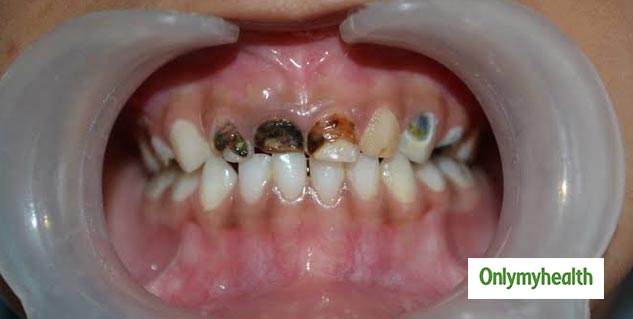 Parental supervision is required while brushing till ten years so that one is sure that the child can reliably rinse and spit out excessive toothpaste. Younger children lack the hand-eye the coordination required for independent brushing, before that age.
Flossing is an integral part of tooth-cleaning, as it removes food particles and plaque between teeth.
The opportune time to begin flossing is when two teeth touch, usually between 2 and 2½ years of age. However, some children might require only a few back teeth flossed, whilst others may need flossing between all their teeth, depending upon their dental spacing.
Parents can use a loop of floss to help make the process easier for children. It can be created by taking a piece of floss about 10 inches long and tying the ends together into a circle. The floss then can be firmly held between the thumbs and forefingers and used easily.
People have a general notion that skipping flossing is not a big deal. However, they are under a wrong impression, as flossing is equally important as brushing. Flossing removes particles and plaques from areas where the brush fails to reach. Hence, it is about the time that the essence of a complete oral regime is understood, and adhered to, efficiently.
(With inputs from Dr Meghna Dang, Prosthodontist, Implantologist, WeSmile)
Read more articles on Other Diseases