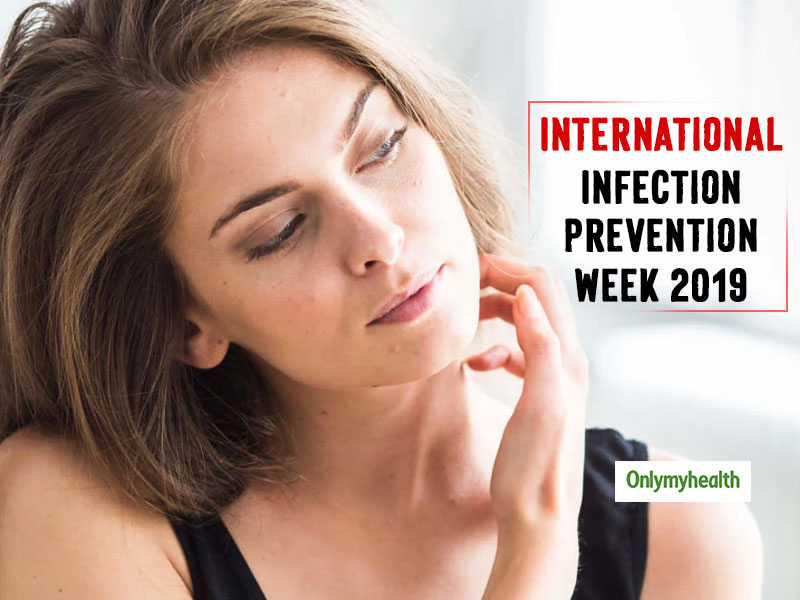 Fungal infections affect different parts of the body, such as the head, skin, etc. Learn how you can easily avoid these problems this "International Infection Prevention Week".
The International Infection Prevention Week is observed from 16 to 22 October every year. There are several types of fungal infections that we may not be known to us. Regardless of the weather, anyone can get a fungal infection anytime. Some people have sensitive skin and may always have rashes, itching, etc.
History of International Infection Prevention Week
The International Infection Prevention Week was established in 1986 by the then US President Ronald Reagan. It aims to raise awareness of the role of infection prevention specialist, the role of the patient in preventing infection. Every year from 16 to 22 October, the International Infection Prevention Week is observed with the primary objective to reduce the risk of healthcare-related infections.
When someone visits a hospital or other health institution for treatment, there is an increased likelihood of being affected by healthcare-associated infections. Unfortunately, approximately 1 in 31 people in hospitals in the US die of these infections every year, many of which can be prevented through proper infection prevention practices.
The risk of fungal infection increases significantly, even during seasonal changes. Problems such as itching, acne, oil breakouts etc. can disturb your whole routine. If the infection is related to skin or the scalp, timely treatment is essential. Dr Ankita Pant, Dermatologist, Senior Consultant, Max Multi Specialty Centre says, "Fungal infections happens due to increased temperature in the body folds mixed the increased atmospheric pressure. This leads to the growth of fungus on the skin."
Also Read: Stay Itch-free with these Home Remedies for Fungal Infection
Fungal Infection In Scalp
Many times, people may experience a fungal infection in the scalp. Its symptoms are quite different from common skin infections. Small scalp abscesses occur in the scalp when there is a fungal infection in the head, which leads to a thick, red and sticky layer. If you see these symptoms, then definitely see a doctor. If not diagnosed on time, it may even lead to excessive hair fall.
Fungal infections Of skin
Fungal infections on the skin can be excruciating. It may lead to pimples, boils, rashes, acne, skin breakouts, etc. In some cases, the skin on the palms also starts to peel.
Also Read: How To Prevent Infections On Scalp
Preventing Fungal Infections
Following are some home remedies that one can follow to keep away fungal infections:
Keep yourself dry to minimise the fungal infections mentioned above. Use anti-bacterial soap (DIY antibacterial mouthwashes). Wear clean clothes. Keep the body clean too. Do not wear wet clothes.
Aloe vera gel repairs many skin-related problems. Use of aloe vera gel in fungal infections reduces infection, rashes, itching and burning sensation. Apply this gel on the skin and leave it for 20 minutes. Wash with lukewarm water.
Neem paste is an excellent remedy to treat fungal infections. Neem contains ninbidol and gadunin, which are rich in anti-fungal properties. Prepare a paste by grinding neem leaves. Mix lemon juice and turmeric in it and apply it on places with fungal infections. Allow 30 minutes to dry and wash with water. Keep using until the symptoms reduce.
Other tips to prevent or reduce the risk of fungal infections by Dr Ankita Pant, Dermatologist, Senior Consultant, Max Multi Specialty Centre:
Towel dry your folds (underarms, below breasts, thighs, etc.) properly
Wear loose and cotton clothes only if the persistent problem of fungal infections are experienced
Use anti-fungal powders if you have a history of fungal infections
Do not use or wear damp or moisture-laden clothes
Read more articles on Other Diseases