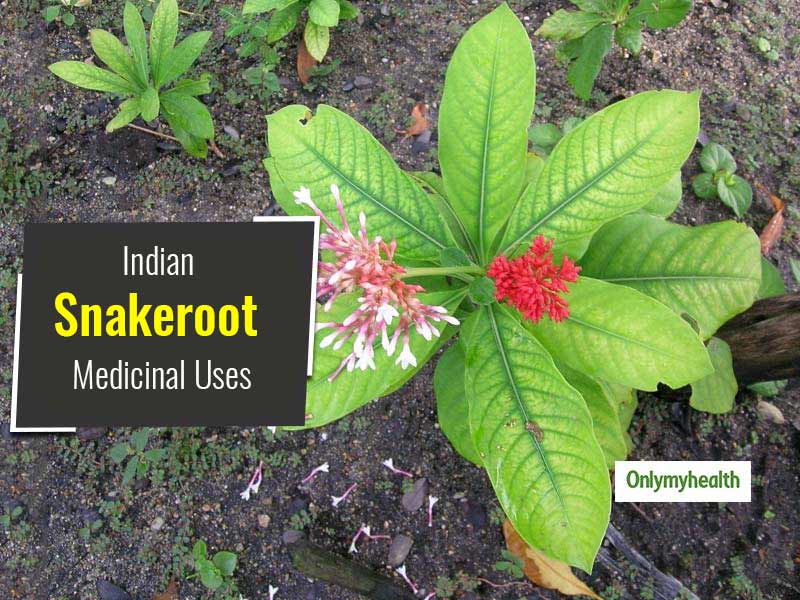 According to Ayurveda, sarpagandha plant has medicinal properties, which is also used in many herbal beauty products and Ayurvedic medicines. Sarpagandha got its name ('Sarpa-Gandha') probably because the herb of this plant is known for snake venom. Ancient people believe that the plant of sarpagandha is so powerful that it also cures insanity and mental illnesses. Although there is no scientific evidence for these claims, hence it is your understanding not to believe them.
But scientific evidence of some medicinal properties has been found in the plant of Sarpagandha, according to which this plant is beneficial in many problems like high blood pressure, mental stress, stomach diseases and insomnia (lack of sleep). Let us tell you the Ayurvedic benefits of Sarpagandha plant and the right way to use it.
How to make the correct use of sarpagandha
The roots of the Serpagandha plant are commonly used as Ayurvedic medicine. To make its powder, wash and dry the roots of the sarpagandha-plant, and then grind them.
Also Read: Here's Some Ayurvedic Treatments For Stroke Prevention
Note: Keep the powder in an airtight container.
Apart from this, you can buy readymade powder of Sarpagandha from Ayurvedic medicine stores. You can consume 3-5 grams of this powder in one dose. If you have trouble with its taste, then add a little sugar to the powder and eat it. But note that do not mix sugar powder in whole sarpagandha powder, but mix it in a little powder while eating.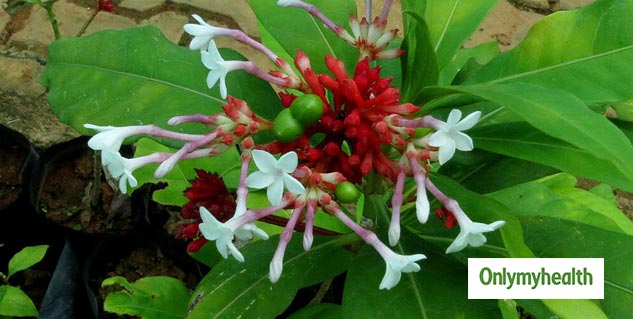 Sarpagandha for high blood pressure
High blood pressure is a serious problem that can lead to life-threatening conditions such as heart attack, heart failure and stroke. Therefore, it is very important to get rid of it. In the case of high blood pressure, you can use sarpagandha plant. Besides, this plant prevents the arteries from hardening.
Also Read: Ayurvedic Remedies: Know What To Eat And What Not To Eat In Anxiety And Nervousness
Abdominal pain, diarrhoea and cholera
Sarpagandha plant can also be beneficial for all stomach problems like stomach ache, dysentery (diarrhoea) and cholera. For this, you should drink and prepare its decoction from the root of sarpagandha. Make the decoction like this-
Wash the roots of sarpagandha thoroughly and cut it into small pieces.
Now take 1 litre of water in a pot and put roots in it and boil it.
Mix half a teaspoon of black salt and 1 teaspoon of sugar in the extracts of the root of sarpagandha.
After this squeeze the juice of 2 lemons and add 1/4 teaspoon pepper powder.
Mix them well, now your decoction is ready.
Drink this decoction 3-4 times a day, to get rid of stomach problems.
Note: If you have any other physical problem, then see a doctor because sometimes the problem of abdominal pain can also be a sign of a serious disease.
Use of sarpagandha to relieve insomnia (lack of sleep) and stress
Are you suffering from insomnia, anxiety and stress? If yes, then the sarpagandha plant is going to help you. For this, prepare the powder of sarpagandha by the method mentioned above. After this, take 1/4 teaspoon of this powder at night with half a teaspoon of desi ghee. After 10 minutes, drink half a glass of water and go to sleep. You will get rid of all kinds of mental stress and anxiety.
Read more articles on Ayurveda