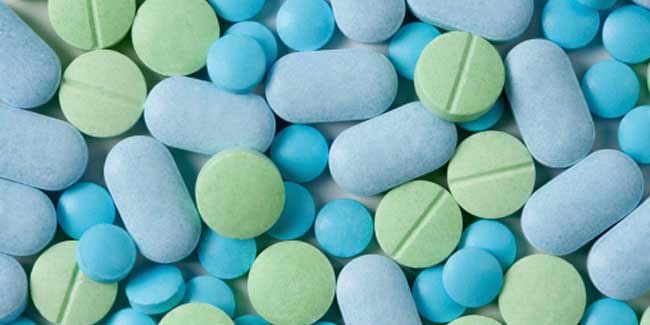 When things go wrong and pain is immense, there is only one resort- pain reliever. Pain is a complex process and relieving the discomfort associated with any disease, injury, or surgery needs help. To pull together this task, pain medications are used which act through a variety of physiological mechanisms to provide relief.

Virtually any disease as well as most injuries and surgical procedures involve some degree of pain and there are a variety of pain medications available for different purposes. But, we normally don't give it a thought before popping a pill that if it is meant for the kind of pain we are experiencing. Yes, pains are different and so are the medications that alleviate them. Learn which medicine works on which pain:


Nonsteroidal anti-inflammatory drugs (NSAIDs) act on substances in the body that can cause inflammation, pain, and fever. NSAIDs relieve pain by reducing the production of prostaglandins, which are hormone-like substances that cause pain.
Corticosteroids are often administered at the site of musculoskeletal injuries. They exert powerful anti-inflammatory effects. Prescription corticosteroids provide relief for inflamed areas of the body by easing swelling, redness, itching and allergic reactions. Corticosteroids can be used to treat allergies, asthma and arthritis.
Acetaminophen increases the body's pain threshold, but it has little effect on inflammation. They work on the parts of the brain that receive the "pain messages to reduce fever and relieve pain caused by muscle aches and stiffness.
Opioids, also known as narcotic analgesics, modify pain messages in the brain. These medications contain natural, synthetic or semi-synthetic opiates. Opioids are often used for acute pain, such as short-term pain after surgery.
Muscle relaxants reduce pain from tense muscle groups, most likely through sedative action in the central nervous system. They work by causing the muscles to relax, which reduces pain and discomfort.
Anti-anxiety drugs work on pain in three ways: they reduce anxiety, they relax muscles, and they help patients cope with discomfort. Their relaxing and calming effects have made them very popular: anti-anxiety drugs are the most widely prescribed type of medication for anxiety. They are also prescribed as sleeping pills and muscle relaxants.
Some antidepressants, particularly the tricyclics, may reduce pain transmission through the spinal cord. These medications can increase the availability of the body's signals for well-being and relaxation, enabling pain control for people with chronic pain conditions that do not completely respond to usual treatments.
Some anticonvulsant drugs also relieve the pain of neuropathies, possibly by stabilizing nerve cells. These are drugs typically used to treat seizure disorders. Some of these medications are shown to be effective in treating pain as well. The exact way in which these medicines control pain is unclear but it is thought that they minimize the effects of nerves that cause pain.
Differences among the Types of Pain Medications
Pain medications can be broadly classified into two categories: prescription and nonprescription. In the latter category are several mild anti-inflammatory drugs (ibuprofen, naproxen), as well as acetaminophen. These are mainly meant for use with short-term, acute pain -- menstrual cramps, tension headaches, and minor sprains -- what are known colloquially as "everyday aches and pains."These drugs also lower fever and are often used for that purpose.

The prescription arsenal against pain is extensive. It also includes some NSAIDS more powerful than their over-the-counter cousins as well as opioid analgesics. These medications can be used in virtually any type of pain situation but are usually reserved for severe pain of either an acute or chronic nature.

Now that you know the difference between pain killers for each kind of pain, next time you must be careful about popping the right pill. However, conskult your doctor before taking any medications; especially the nonprescription drugs.


Image Source: Getty Images.


Read more articles on Pain Treatment.