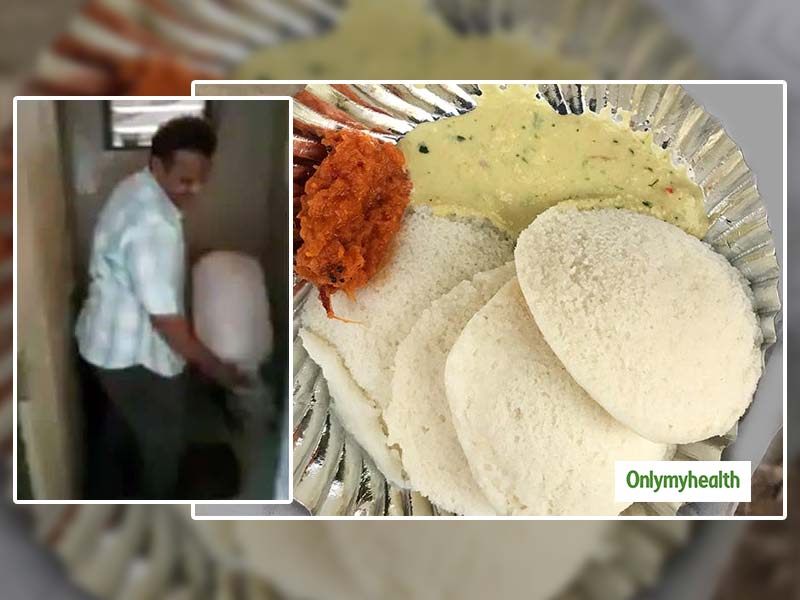 Street food is irresistible as it is loaded with flavours. India is popular for the variety of street food that almost every street of India offers. From a tempting chat to the famous vada pav, you will find street food everywhere in India. Street food might be the most satisfying and pocket-friendly option to fulfill your cravings. But is it healthy enough to consume food from anywhere?
Recently the video of a Mumbai street vendor using tap water from the nearest toilet at a railway station went viral all over the internet. In the viral video, the vendor was caught collecting toilet water to prepare food. The video was shared on a social media platform which was widely shared by a lot of users in just a few hours. The man in the video runs an ildi stall. According to the video he uses the tap water collected for the toilet to prepare the chutney served with the idlis.
@DisasterMgmtBMC @WesternRly @MumbaiPolice viral video of how hawkers use toilet water for feeding us outside borivali west station. pic.twitter.com/aFzI8jR6ob

— mili shetty (@saimili) May 31, 2019
However, the Food and Drug Administration (FDA) has initiated an investigation for the case. FDA has also issued a public warning against the use of such water or contaminated water.
"The video has come to our knowledge. We will conduct an inquiry against him as well as others, who use such methods to do business. Such water is not healthy for consumption. People may get affected. When the person is caught, his license will be checked and if any sample is found, it will be seized and then necessary action will be taken," said Shailesh Adhav of the FDA branch in Mumbai.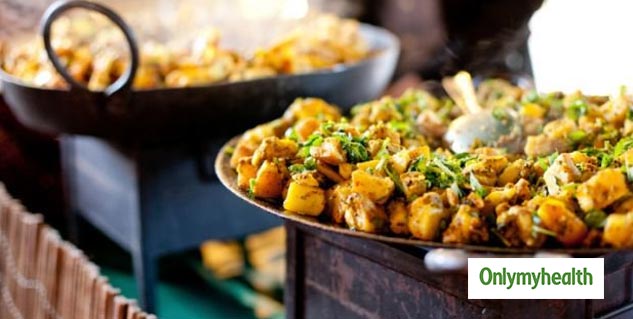 Also read: 6 Common Indian Spices With Amazing Health Benefits
Such incidents will force you to think twice or reexamine the food which is being served to you. To ensure a healthy stomach you must check the food that you are about to consume. Here are some tips to ensure your 'eating out' experience doesn't leave you with a stomach infection.
Choose the right outlet
Most of the popular eating joints are crowded most of the time. A crowded restaurant or street food joint is less likely to have stale - leftover food. So even though you might need to wait and jostle for attention, better to eat at a joint that's trusted by the crowds.
Check the location
Whenever you are eating out observe the surroundings very well. A garbage dump or open drain are breeding grounds for diseases. If the stall is in proximity, chances of germs contaminating the food increase. You must check such factors before choosing the stall at which you want to enjoy your food.
Check the vendor first
Not just the food and the location, you must observe the street food vendor as well. Stop and observe the vendor for a bit before ordering and check whether they use gloves, tongs, etc. Do they keep their food covered? Any repulsive habits like picking their nose or scratching themselves should ring alarm bells for you.
Also read: Surprising Health Benefits of Drinking Whisky You Must Know
Investigate the ingredients
Try to look out for where the vendor is accessing his ingredients from. Check water source, check if the utensils used for storing ingredients are clean and look fresh.
Street food might be the most delicious treat you can offer to your tongue. But you must not compromise with your health. Make sure that you check these factors every time you decide to eat out.
Read more articles on Healthy Diet.