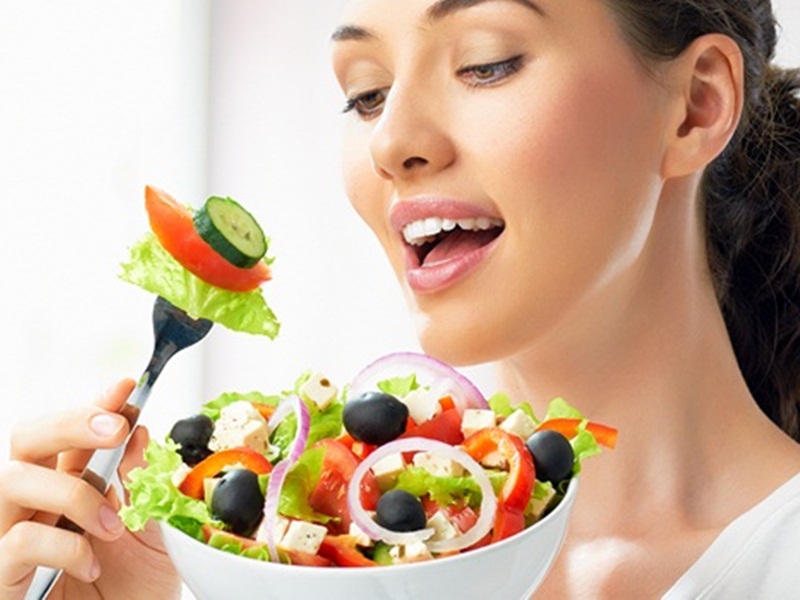 Choosing the right dinner in times of lockdown can be a daunting task especially when one is looking at achieving a balance between staying fit and building strong immunity. Staying indoors for extended time has made many of us gain extra kilos but not motivated enough to shed them by eating right. Our dinner choices often bear the brunt of pandemic work life stress and we end up indulging in calorie-laden comfort food rather than the recommended dinner for a healthy living. In quite another extreme, some of us who get excessively bothered by all the flab may also want to skip dinner for quick weight loss. In these circumstances, it is better to get back to basics and ask nutritionists what an ideal lockdown dinner should be like and the mistakes that one might be making while taking night time meals.
Avantii Deshpaande, a PCOS and GUT health nutritionist and Shruti Bhardwaj, Senior Clinical Dietician, Narayana Hrudalaya Multi Speciality Hospital Ahmedabad talk about the ideal dinner one should have during the pandemic times or lockdown and bust some of the myths associated with dinner.
What Is The Role Of Dinner In Overall Health?
All meals of the day are equally important and one should try to eat right at all times. Dinner is one of the major meals of the day. It is not just about the food, it's also about having a relaxed family time. When the body is relaxed the digestive juices are secreted better and the digestion of food will also be good. Hence it's important to not miss out on dinner, says Deshpaande.
Also Read - Know Your Plate: Health Benefits Of Consuming APPAM, Explained By Dietitian Swati Bathwal
What Should Be The Ideal Calorie Intake During Dinner?
The calorie intake for the dinner is one–third of the day's calorie requirement. Usually make it a point to include salad or raita like cut cucumber, tomatoes or veg raita and the protein portion like dals, curds, sprouts high in the dinner and the carbs like roti, jowar roti or rice less in quantity, says Deshpaande.
Bhardwaj explains why calorie intake in dinner cannot be the same for every person and would differ as per the individual body requirements.
"Everyone's calorie requirement is different from the other. If one person's nutritional requirement on a daily basis is 1600 kilocalories, then one can have 400-500 Kcal in dinner, 400 in breakfast and the rest between the all the other meals of the day," she says.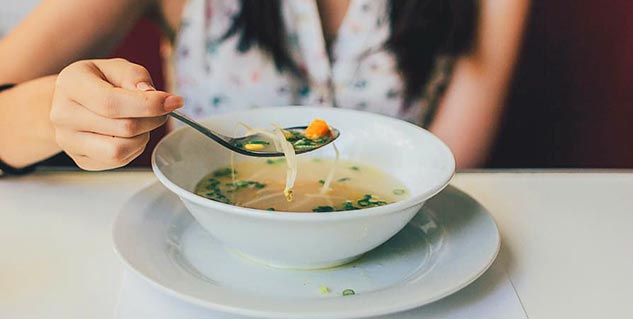 What Makes For An Ideal Dinner And What Nutrients It Must Have?
Harvard University has given a reference of the healthy plate for lunch and dinner for balanced diet.
The healthy plate consists of ¼ portion of salad or raita, ¼ portion of sabji or curries, ¼ portion of protein, and ¼ of the carb portion.
To keep it simple, one can have dal-chapatti, one of the most nutritious meal options we can have
If you want to make your dinner interesting, go for sauté paneer, sauté vegetables with fruits.
Stuffed roti with stuffing of paneer and vegetable is not only delicious but also take care of nutrient intake.
"Vegetables have micronutrients, vitamin, minerals, fibre and these are very important to build immunity during pandemic times," according to Bhardwaj.
When Is The Ideal Time For Having Dinner?
Two hours before going to bed is the ideal time for dinner. If one aims at reducing weight, they can have dinner at around 6 PM or 6:30 PM but avoid late night unhealthy munching at all costs. If at all one needs to snack at late night, nuts or a fruit is the best option. Munching on snacks laden with sugar and salt would prove to be harmful as there is no portion control, says Bharadwaj.
Why One Should Not Keep The Dinner Heavy
Dinner is the last meal of the day and considering there is less activity post it or people tend to sleep immediately after dinner, sufficient time should be given to food for digestion.
Here's the reason why we should keep our dinner light:
Undigested food can lead to toxin accumulation in the body which could lead to health issues like acidity, ingestion, obesity, or disorders like diabetes and heart problems.
Once the food is digested the body will work towards rejuvenation of the cells so that the body can heal and perform better. This process requires the stomach to be empty, says Deshpaande.
It is important to watch your portions and not take large meals. Apart from that, one can also walk inside the house a bit after the dinner, suggests Bhardwaj.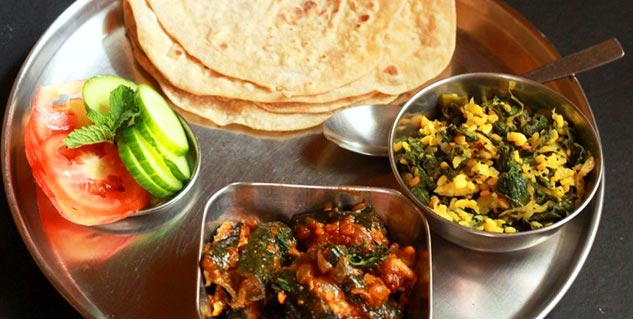 Is Skipping Dinner A Good Idea?
"Skipping dinner is not an option. Everybody's body tendencies are different and right now at this time there might be deficiencies in our body of some micro nutrients that we do not know about. If you don't feel like eating, a bowl of fruit or a little soup can be taken. Instead of skipping meal, a light dinner is always advised. One roti with more quantity of daal and vegetables can be taken. Besides, if you are skipping dinner for weight loss purposes, your weight will come back as soon as you resume you normal dinner," advises Bhardwaj.
Also Read: 7 Benefits of an Early Dinner
Busting The Myth: One Size Fits All
There have been a lot of myths that are doing the rounds as far as meals are concerned. It's not right to recommend everyone to skip dinner, not eat chapatti in dinner or not take carbs. Dal and chapatti is staple food for many and quite healthy too. It's important to eat right for keeping your immunity levels high. Everybody's body tendency is different, so one has to keep that in mind while planning their meals. One should not blindly follow the diet fads, concludes Bhardwaj.
Read More Articles on Healthy Diet