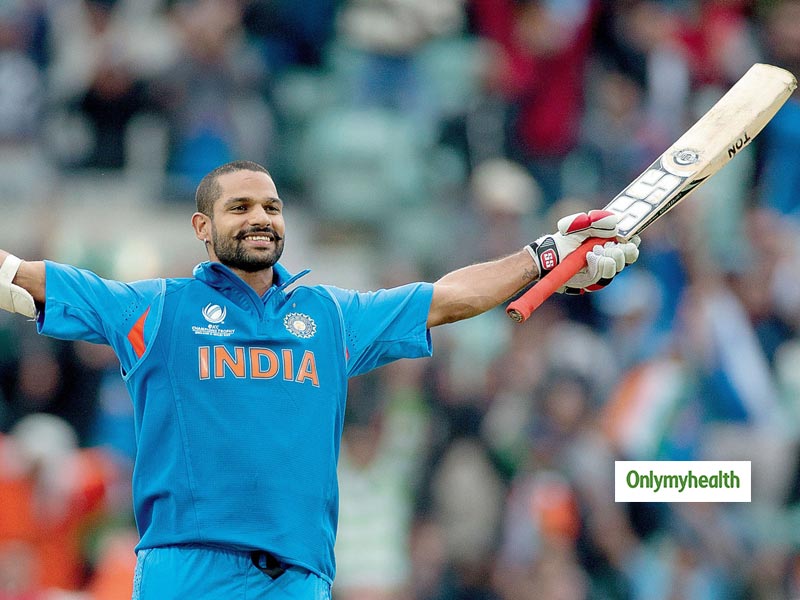 Team India opening batsmen Shikhar Dhawan's thumb injury must have put him off the game, but he is not behind with his fitness. Taking a cue, exercising with injury is very much possible with a few precautions
With Shikhar Dhawan off the game due to his thumb injury, his fans are hoping for team India to win despite his absence. His stellar performance in the second game of ICC World Cup 2019 against Australia got him worldwide applause. However, the Indian opener does not believe in sitting in peace. Despite a thumb injury due to which he is not playing any more matches until the next announcement, Dhawan recently hit the gym with the same enthusiasm and vigour. He recently posted a video of his workout with a bandage on his thumb, ensuring that his fitness levels are not compromised due to an injury.
You can make these situations your nightmare or use it an opportunity to bounce back. 🙌
Thank you for all the recovery messages from everyone. 🙏 pic.twitter.com/mo86BMQdDA

— Shikhar Dhawan (@SDhawan25) June 14, 2019
He captioned his video on Twitter as - You can make these situations your nightmare or use it an opportunity to bounce back. Thank you for all the recovery messages from everyone.
Also read: Salman Khan Leg Press Exercise Video: Watch Bhai's 'Highs And Lows' With His Bodyguards
Update on Injury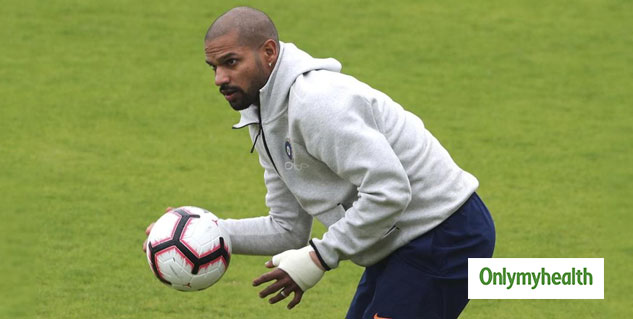 Dhawan got injured while playing against Australia. It was diagnosed to be a hairline fracture after the examination. Owing to his surgery, he was not included in the match against New Zealand and also the gripping match between India and Pakistan. Even, he won't be playing the game against Afghanistan on June 22. As a cover-up for him, Rishabh Pant, wicketkeeper and batsmen, will be covering up for him during the team's training sessions as of now. His entry in the practice session will happen only when Dhawan will further be declared unfit for the remaining matches.
Exercising With Injury
It is a total myth that one cannot practice with an injury in hand. Inspiring millions of people across the globe, Shikhar Dhawan has shown us how an injury should never be an alibi to not workout and exercise. Taking a cue from the 31-year-old India's opening batsmen; here are some of the exercises that can be done with a broken thumb:
Lunges: Lunges does not involve the use of hands. It is a body-weight exercise, which uses one leg at a time. It works best on hamstrings, hips, core and the inner thigh muscles. It helps in enhancing the strength of the lower body.
Running: The simplest of all exercises, running is one exercise which can be done if your hands have an injury. However, the speed should be modified as per the intensity of the damage. Ensure that the hand movement is as little as possible.
Hip Thrust: An exercise essential to improve body strength, this exercise helps open up the hip muscles.
Skater Jump: This type of exercise involves jumping from one side to the other. It is a full-body workout, which helps lose weight and increase stamina.
Also read: Arjun Kapoor's Fat to Fit Weight Loss Journey: Panipat Actor's Workout, Training and Diet Plans Revealed
Precautions To be Taken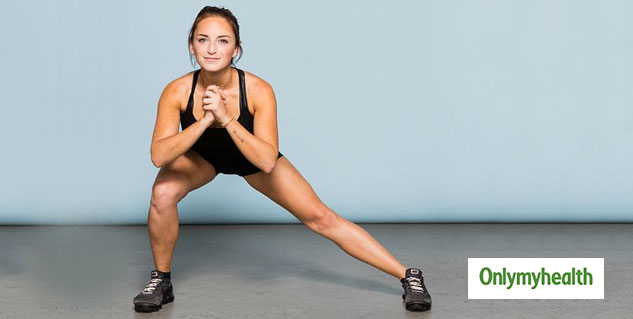 Below are some precautions to be taken while exercising if you have a thumb injury:
Ensure that the injured thumb and hand has the least movement
Keep having water while exercising to ensure you are dehydrated
Use weights and complex gym machines only under the supervision
Take advice from the doctor as to what exercises can be done with a thumb injury
Do not exercise without a cast or a bandage
Read more articles on Exercise and Fitness