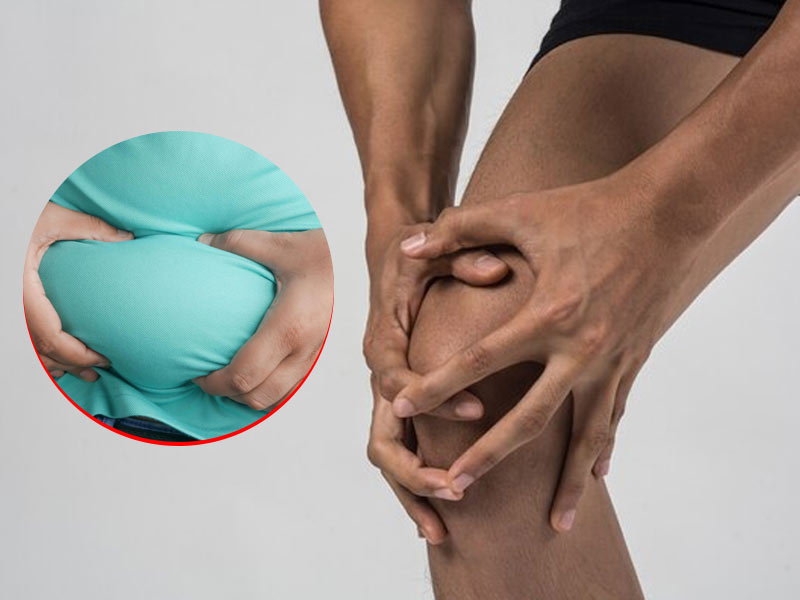 Being overweight or obese puts you at risk of multiple health issues. From heart diseases to diabetes, your weight determines to some extent your susceptibility to serious health conditions. But, amid kidney, heart, and lungs, you might be forgetting one crucial aspect of your existence: your knees. When you stand up, walk, or run, your knees bear the pressure. So, how are these impacted when you weigh above normal. For understanding that Onlymyhealth spoke to Dr. Subhash Jangid, Director and Unit Head, Bone and Joint Institute, Fortis Memorial Research Institute, Gurugram.
How Weight Affects Knees
Both being overweight and obese are "harmful for our knees," said Dr. Jangid. Whatever you weigh on the scales, your knees have to bear the weight when you stand up, walk or run. Notably, our bodies follow gait patterns when we walk. It means that our whole weight is on one leg when we walk, which is swiftly shifted on the other and vice versa. Hence, if you are overweight, your knees will bear the brunt. If you suffer from a deformity or put your body weight in an abnormal direction, then your knees will be affected which can result in a bow or knocked knees.
Also, while standing up or walking, we put four times our body weight on the knees, explained Dr. Jangid. Hence, gaining just 2 kgs will put 8 kgs worth of pressure on the knees.
Knee-Related Health Implications Due To Obesity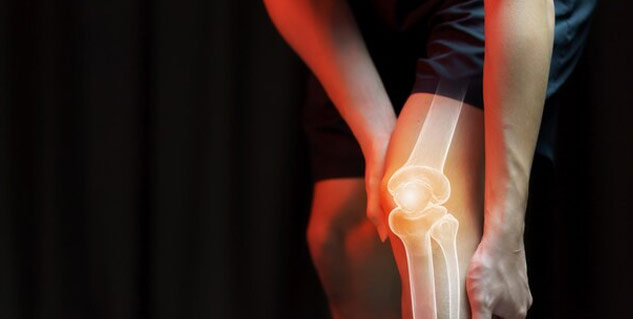 (Photo Credit: Freepik)
If you are young and obese, your weight can pose several problems for your knees. You can suffer from meniscus injuries. Also, if you fall, you can injure your ligament. During an advanced age, arthritis is common. Notably, arthritis sets in sooner in patients who are overweight or obese, the doctor explained.
Also read: From Sendha Namak To Haldi, Here Are 8 Home Remedies To Combat Knee Pain
Exercises For Better Knees
Working out your knees is crucial to keeping them healthy. There are two crucial muscles around your knees: quadriceps (front muscles of the thighs) and hamstrings (back muscles of the thighs). You need to focus on these to keep your knees healthy. Some of the exercises you can do are:
Weight training involving the knees
Squats
Lunges
Walking
Running
Cycling
Swimming
Food For Knee Health
Just like exercise, appropriate nutrition is crucial for knee health.
Vitamin D: A nutrient vital for knee health is vitamin D. If you cannot get it enough from sunlight, you can take vitamin D supplements.
Calcium: Take plenty of milk and milk products to get the requisite calcium to maintain knee health. 0.5 litres of milk or its products are enough for a day. However, do note that milk in tea and coffee doesn't count in this.
Apart from these, developing and following a healthy lifestyle ensures healthy knees. Hence, have a comprehensive workout routine that can include yoga, cycling, swimming, etc. At least 0.5 hours of workout is generally recommended. Other than that, lead a disciplined life and keep your weight in check to tackle both weight and knee-related problems.
(With inputs from Dr. Subhash Jangid, Director and Unit Head, Bone and Joint Institute, Fortis Memorial Research Institute, Gurugram)
Photo Credit: Freepik