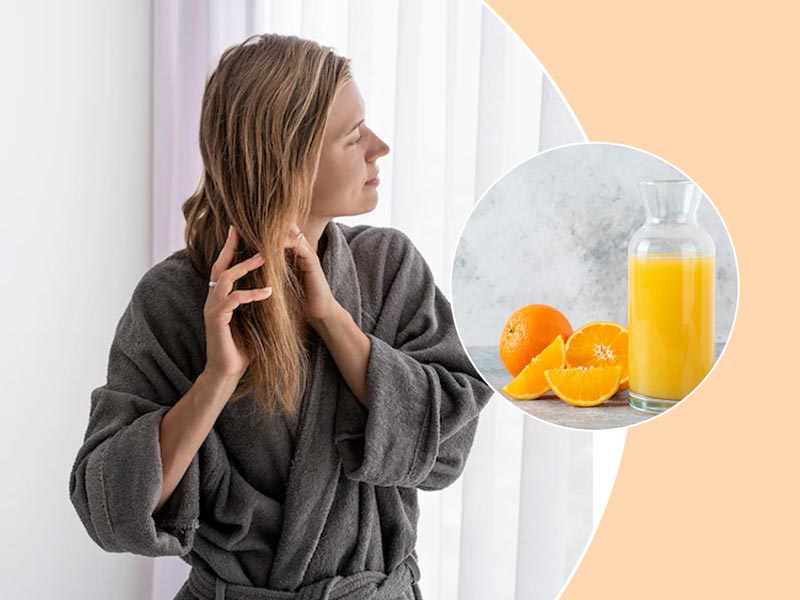 Orange is a super fruit that is loaded with vitamin C and antioxidants. If you are looking to have more vitamin C then eat 2-3 oranges daily to amp up levels immediately. Not just that, orange is also a great ingredient for skin care where orange peel is extensively used in making face masks at home. But today we will talk about use of oranges for hair. Since oranges have vitamin C in abundance, it makes them great for managing scalp pH, infections and other hair conditions. Scroll down and read benefits, uses of oranges for hair.
How to use oranges for hair
Here are three ways in which you can use oranges for your hair.
Orange Oil
Orange oil is great for dull and lifeless hair. It acts as a moisturiser to deeply nourish the scalp and promote hair repairing. Vitamin C helps in rejuvenating cells to promote hair growth. If you are wondering how to use orange oil for hair, simply massage it into the scalp just like you massage any other oil. Let us tell you how to make orange oil:
Take two oranges and grate them to separate fibrous peels.
Grind these grated peels to make powder.
Take out half the quantity of orange juice as compared to orange peel powder.
Add one part of coconut oil or any other oil of your choice to put into your hair.
Mix all three of these well and keep it in sunlight for 2-3 days.
When you see oil-like consistency, it means it is ready for use.
Orange for Hair Mask
A hair mask is meant to nourish the follicles and aid regeneration of cells to grow healthier hair. It makes your hair soft and shiny. However, it is difficult to make orange hair mask alone because of the water consistency so lets add apple to this. You can also add banana, avocado or even eggs for better results.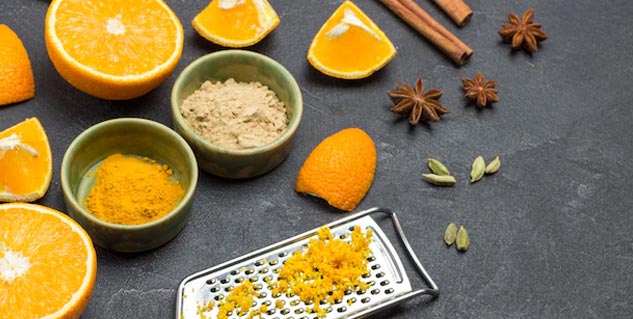 Take one orange and half medium-sized apple.
Make a thick puree of these and transfer to a bowl.
If needed, add some orange peel powder to thicken the consistency.
Apply this mask all over your hair and scalp.
Keep it for 30-45 minutes or until dried.
Wash your hair with a mild, herbal shampoo and lukewarm water.
Orange Hair Conditioner
If your hair is very dry and lifeless, then you should use orange conditioner to condition hair and repair for enhanced look. Here is how to make it:
Take one tablespoon of fresh orange juice and add aloe vera gel to it.
Mix them well to form a thick gel.
Apply this on your hair before shampoo.
Now use a mild, herbal shampoo to wash off the excess product.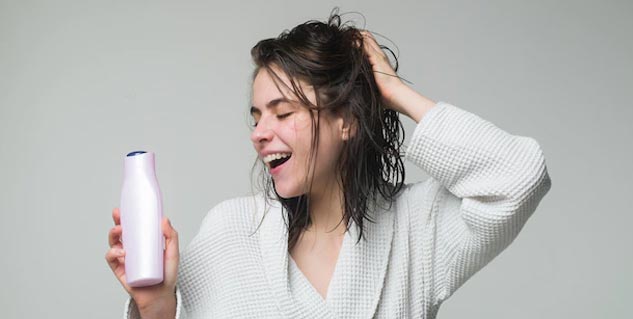 Orange for hair benefits
Here are some notable reasons why you should add orange to your haircare routine.
Aids dandruff problems- If you are struggling with dandruff or flaky, itchy scalp then orange is very helpful for you. Using orange in the aforesaid forms can reduce dandruff over time owing to antioxidants present in it.
Promotes Hair Growth- The second main reason is that oranges contain vitamin C that escalates hair growth by lessening hair fall. Oranges are also a rich source of magnesium, fiber, beta-carotene, flavonoids and antioxidants, which make hair longer, thicker and textured.
Lastly, you can achieve strong and shiny hair by using orange. Just Keep in mind that while applying the oil, make sure it reaches the roots of the hair. Leave it for a few hours and then shampoo the hair. In this way you will get soft and shiny hair.
Image credits- freepik