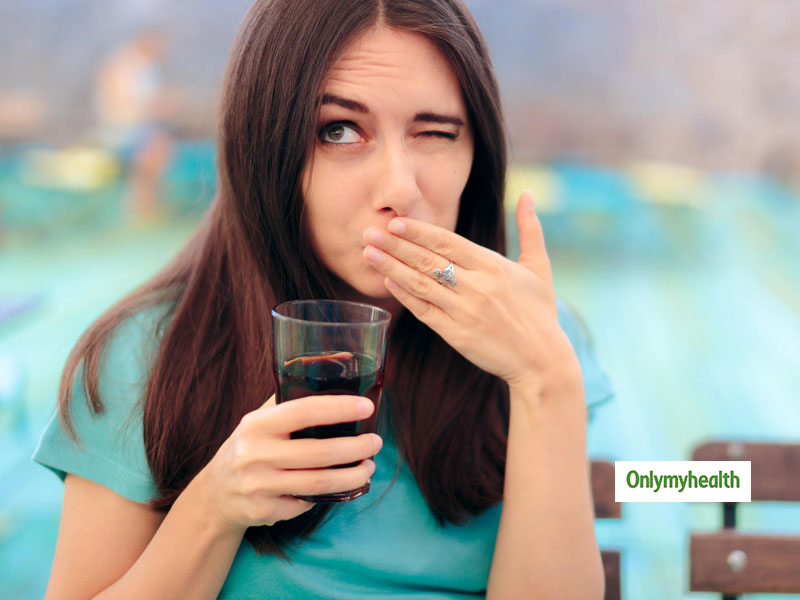 Natural home remedies for hiccups: Every one of us has had hiccups at some time after all hiccups are frequent. Sometimes there can be many reasons for hiccups. But if you have constant hiccups then according to medical science this is a disease. Have you seen Rani Mukerji's film 'Hichki'? If yes, then you may know that 'Hichki' can be such a severe problem. The film features Rani Mukherjee as a woman with Tourette syndrome who wants to become a teacher. But due to her strange hiccup problem, she becomes a character of ridicule. Tourette syndrome often occurs in adolescence and sometimes due to genetic and environmental reasons. It is a neuro-behavioural disorder, which is caused by the non-functioning of that part of the brain, which is responsible for moving and behaving any part of the body.
Try these solutions for hiccups
There have been cases of hiccups in children. Doctors believe that the process of hiccups calms the child, reduces the powerful lungs as well as other organs during the period of active development, so the child hiccups in the womb. To prevent this, the mother has to go to an open and airy place. If sometimes you also get upset with hiccups there is a pain in the stomach. In such a situation, you can drink cold water, eat sweets or try to stop breathing for a few seconds, can also swallow ice or fill the air in the balloon or bag.
When does hiccup occur?
Hiccups also have a scientific definition. Hiccups are caused by the shrinkage of our diaphragm (inventory contention). The membrane is the part of our body that separates your chest from the stomach and plays an essential role in exhaling. Due to involuntary contraction of the diaphragm, our vocal cords (which allow the person to make different types of sounds) are closed for a short time due to which the sound of hiccups is produced.
Many times people also associate hiccups with many concepts, such as, they are happy to believe that one of their benefactors is remembering them wholeheartedly, and that is why they are having hiccups. If they also recognise the same person in their mind, then their hiccups will stop immediately.
Let's know some home remedies to prevent hiccups
Pippali, Indian gooseberry, dry ginger, 2 grams of its powder mixed with 10 grams of sugar and one teaspoon of honey, using it, again and again, reduces hiccups and respiratory diseases.
Taking 10-20 ml juice of Indian gooseberry and 2-3 grams powder of pipal powder with two spoons of honey twice a day helps in hiccups.
Mixing 3 grams of Pippali powder and 5 grams of honey in 10 ml gooseberry juice provides relief from hiccups.
Amla, dry ginger, small peepal and sugar powder do not cause hiccups.
The use of Indian gooseberry syrup is very beneficial in hiccups.
Lick and mix lemon and honey (1-1 teaspoons).
Eat mint leaves with sugar, or eat one spoon of pure ghee.
Mix 2-3 black pepper and sugar candy and keep it in the mouth. You can also mix sugar candy with amla.
Mixing a little black sugar in cream or butter also prevents hiccups.
Eating food in haste, eating chilli food, drinking alcohol also causes hiccups. In such a situation, if the hiccup is not stopping, put a finger in both ears and stop the breath for a while.
Read More Similar Articles in Home Remedies