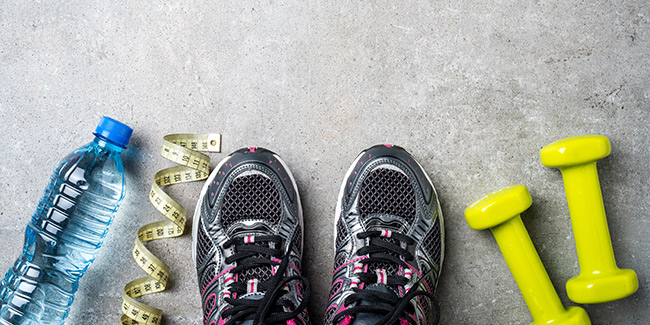 To maintain a sculpted figure or physique is not all that manageable by us unless it is the artist's hand doing the job. But, there is nutrition and appropriate health tips to sketch us the body we need.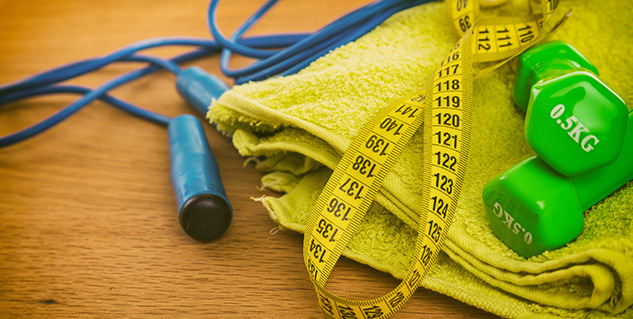 You may think that it is just balancing your food that can help you to keep yourself healthy and fit. But, food is not the only thing. You need exercise and one that makes you reschedule every other routine of your life at least three or more times a week and for about a minimum of thirty minutes, unless it is emaciated.
Make a commitment
Before you start your that very step to a fine body, you must make sure you make a commitment to yourself for your body's sake. Make time for workout or any type of mild exercise and set a goal that you would want to reach as far as getting in shape is concerned.
Know your limits
It is important to push yourself a little more than what you are expected to to keep yourself going forward in achieving your goal, but it is also important to know when it has been enough. For instance, working out your body to such an extent that it exhausts you can put you in the hospital bed, never to bend your guts to work to your goal's favour. DO NOT overdo any exercise. To know what level of exercise you should be engaging in, make sure you speak with your general physician.
Set realistic goals
You may want to done Bradley Cooper's body, but such may not be possible because of your body type and if you still mean to struggle to achieve it, there is a high risk of counter-productivity. Know your body type and remember and understand that every person has a different body type. No two people are same entirely and you must therefore, stick to a plan that suits your body type. If you are an amateur, take the help of your doctor or trainer. Also remember not to hope for a change in an overnight or even a week. It is only if you work out regularly that you will observe and feel the change transforming how your body looks.
Love the crunches
The crunches are the best type of exercise that you can do to get the 6 pack abs that gymnasts always boast off. But, you have got to love it. It is only if you do at least 30 crunches a day that you will gradually strengthen your core and pack on those hot abs.
Morning jogs are the best
You should try to go for jogs in the morning as much as possible and in a clean environment to breathe in fresh air and purify the organs. Oxygen does a great deal in clearing any toxins, though it is not so great as water. Besides, exercising in the morning gives that bit of extra energy to keep you going throughout the day.
Make the right nutritional choices
Overeating or eating all the wrong edibles can work against your fitness program's process that you have been making all this while. This, however, does not mean that you should starve yourself as it takes time while you are eating to know when it is that you are full. So eat slowly and take your time to finish the first serving.
Why is it important to focus on your fitness?
Fitness provides self dependent
Regardless of over- weight or non over weight, staying fit is an insurance to be self dependent in old age. As a minimum requirement, every individual should accumulate at least 30 minutes of exercise on most and preferably all days of the week.
Fitness provides health benefits
Fitness provides health benefits, that is low risk for disease and being able to perform daily activities with vigour, can be achieved with moderate amount of exercise.
Fitness keeps diseases at bay
There are several diseases which are called lifestyle diseases which are associated with sedentary lifestyle combined with not so healthy diet. Exercise prevents occurrence of cardiac events, reduces the incidence of stroke, hypertension, type 2 diabetes mellitus, colon cancer, breast cancer, osteoporotic fractures, gallbladder disease, obesity, depression, anxiety and delay mortality.

Individuals who change from a sedentary lifestyle to being physically active or who change from being physically unfit to physically fit, experience lower rates of disease compared with those who continue to remain sedentary or unfit. It is never too late to become physically active to achieve health benefits.
Positive impact on your family
Improvement in your physical health will have a positive impact on your family, your personal relationships, your business and every aspect of your life. Apart from these it also helps you to reduce your expenditures on health care thus providing you the economic benefit as well. Exercise is a health tool to achieve physical fitness and every individual whether over weight or non overweight should take its importance seriously.
Exercise requires efforts and self control
Exercise requires efforts and self control, but when these are combined to form a healthy life style, the rewards that you reap are beyond substantial. Individuals lead a more enjoyable, energetic and happier life.
Image source: Shutterstock