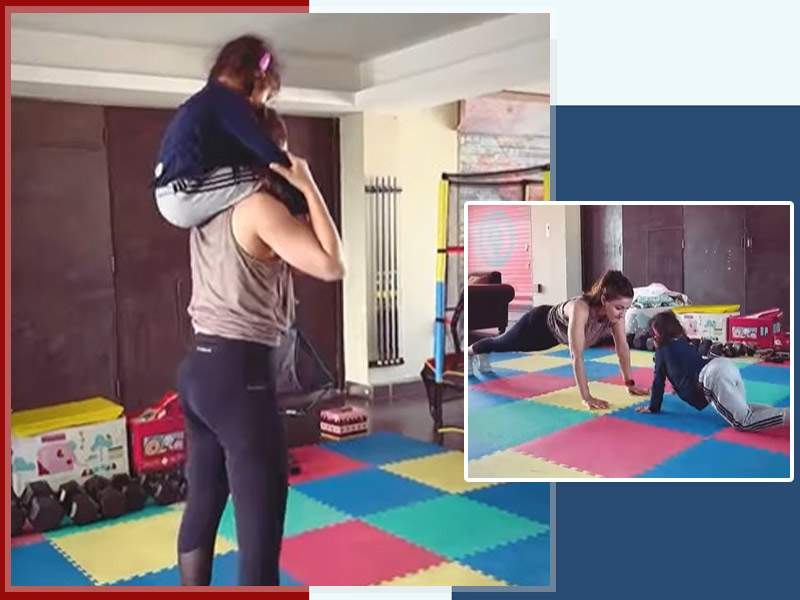 Soha Ali Khan is a fitness enthusiast and now her 4-year-old munchkin Inaaya has also joined the regime. The actress is setting both fitness and parenting goals all over social media. Recently, she took to her Instagram handle and shared a cute video of herself working out with her daughter Inaaya. Many mothers feel that it gets difficult manage their busy schedules and workout along with children. But, Soha is setting an amazing example for every parent to motivate your child for daily exercise.
The clip posted by her shows us how she engages her daughter Inaaya Naumi Kemmu in her exercises at home. In the first part of the video, Soha can be seen doing planks along with clapping alternate hands with Inaaya. And, in the second segment, Soha is doing squats while Inaaya is sitting calmly on her shoulders. She captioned her post as, "Parenting can be all-consuming but don't let it come in the way of your workout." Soha Ali Khan's workout buddy is her little one Inaaya and the video below is proof. Check it out:
View this post on Instagram
Also read: Parenting Ideas: This Is How You Can Workout With Your Kids
How to motivate your child for daily exercise?
Parenting can be balanced with your own workout schedule as well. Just like adults, kids also need to live a healthy lifestyle and stay physically active for the same. Unfit children are at a higher risk of developing health problems such as heart and chronic conditions, and even psychological disorders in some cases. So, here are some useful tips to motivate your child for daily exercise:
1. Dance with your child
Dancing can prove to be a creative and fun way to engage your child into daily exercise. Children want fun in every activity so you can easily make them tip toe on happy songs. Just play the right music and start dancing with your kid everyday. This will help in increasing physical activity and add on to extra circulars as well.
2. Involve the whole family
You can involve the whole family to participate in workouts or various other activities. It is one of the best ways to change your child's exercise habits. You can motivate and encourage your children to play or sign up for fun workout classes as a family. Going to the park with everyone and playing outdoor games can also help in such situations.
Also read: Gear Your Child Towards Fitness This Children's Day
3. Use competition
Using competition to lure them into workouts is also another tip to motivate your child for daily exercise. Come up with a contest between you and the children to make them want to win. Male sure that it is a healthy and fun competition. See who can run faster, or do more push-ups or jumping jacks. Set a prize, like a small toy or healthy eatery so that he/she is excited everyday.
4. Involve your child in little household work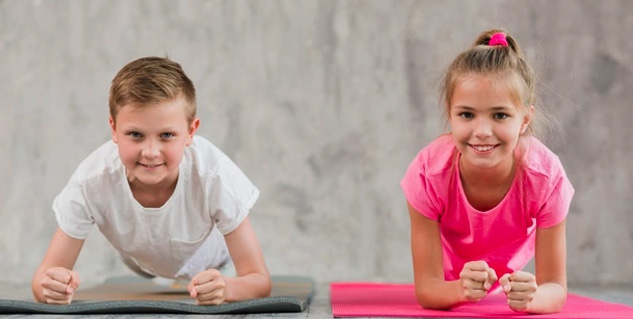 There are various household chores, like organising the dressing table, washing the dog or watering plants that can make your find great opportunities to add a little physical activity to your child's daily life.
The above listed tips will not only help your child stay healthy and fit, but also align your daily workout schedule. Moreover, this can help in bonding and spending time with your kid on a deeper level. By encouraging and motivating your children to exercise daily, you can help them in maintaining an optimum weight and leading a healthy lifestyle which will further prevent chronic diseases later in life.
Image credits: Freepik