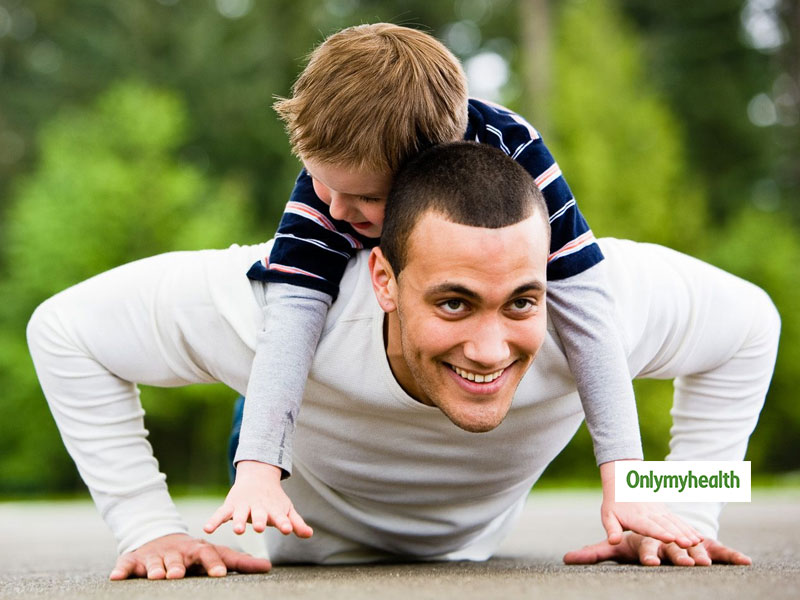 Amongst all the first milestones of your baby, the 'first smile' is one of the most anticipated. In an instant, your world changes. All the work, the sleepless nights and endless diaper changes, seem well-rewarded. And then for the next several days, weeks, months and years to come, we parents try our best to re-create that smile. Apart from worldly goods, branded daycare, techno-toys, nutritious food and excellent education, our kids also need an essential thing to smile for a lifetime - it's called fitness. Thanks to the modern lifestyle, children are becoming more sedentary. Gone are those days when they were seen playing and running on grounds. They are now spending more time on electronic media, television, video games and computer.
However, developing a habit of daily physical activity is the key to your child's well-being. It has a tremendous positive impact on the physical, mental and intellectual development of your child.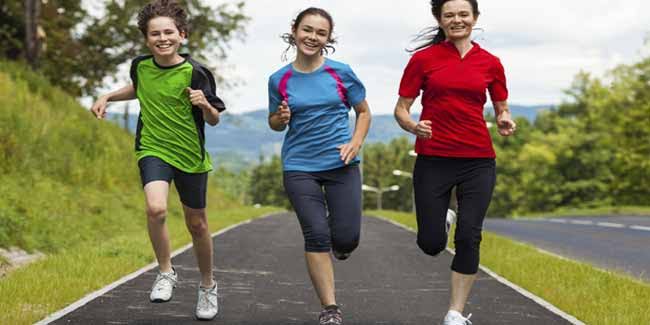 Children who are active at a young age are more likely to remain physically fit as adults because new fitness sets the foundation for a long and healthy life ahead. Depending upon their age, nutritional status and overall health, most children need at least 45-60 minutes of physical activity every day. It could be in the form of play, exercise, sports etc.
Also Read: Nutrition Facts for Kids with Diabetes
Its advantages include:
Builds and maintains healthy bones and muscles
Supports healthy weight
Improves concentration
Helps children to tackle stress, anxiety and competition
Inculcates positive attitude, sportsmanship, teamwork and discipline
Enhances confidence in oneself and boosts self-esteem
Improves academic outlook and performance.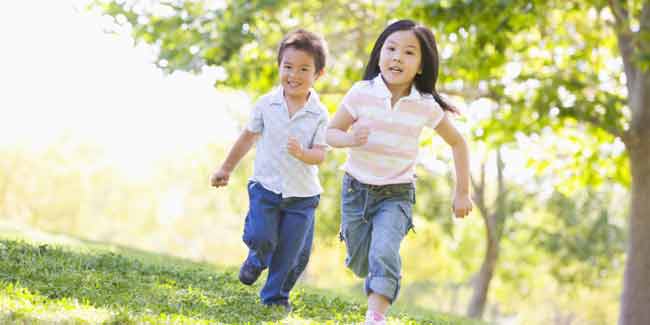 Some age-appropriate activities for your child are:
0 - 2 years: Encourage physical activity by letting your child crawl, toddle or walk as much as it likes in safe places.
2 - 5 years: At this age, your child is too young to play any organised sports. Teach some necessary physical skills like running, climbing, jumping, sliding etc. Walk or tri-cycle your child to a nearby garden instead of using a stroller.
5 - 7 years: Let your child learn to throw, catching, kicking and striking through fun games as it improves your coordination and attention span. Encourage walking and cycling.
Above eight years: Encourage participation in organised sports like cricket, football, tennis, swimming etc. Your child is now old enough to choose the games he/she enjoys playing.
Encourage walking and cycling as means of transport whenever safely possible. Remember, what your child longs for is your appreciation for his efforts. Your words of praise encourage and motivate him/her to do more…. So be generous in admiring his/her smallest achievements. You can further stimulate your child by-
Being a role model yourself. Be active and energetic in your daily chores.
Limit your child's time spent on sedentary activities, television, video games, computers etc.
Help your child find physical activities that he/she enjoys. Ensure that they are fun and not forced upon.
Get the whole family involved in one daily routine, e.g. a daily walk, game etc. It's fun to exercise, play sports together, especially on holiday.
When gifting your child, buy activity stuff like a ball, racquet, outdoor game sets etc.
Educate your child about the importance of fitness and a healthy lifestyle. Remember, running around, playing, sports activities come naturally to children from an early age.
What it needs from our parents is that extra support, time and encouragement. Make physical activity/sports a part of your little one's lifestyle and give your child a healthy and energetic smile for life. After all, we owe it to our children and the next generation.
Read more articles on Children Health