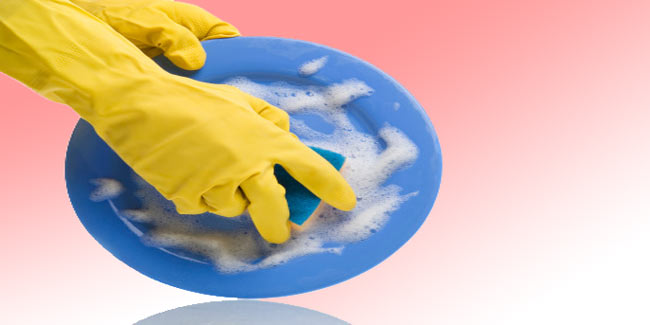 No matter how much you scrub, unsightly stains don't seem to go away. Turn to natural ingredients to remove gunky stains, germs and make utensils shine.
The sight of your kitchen sink filled with greased, dirty utensils can make you feel miserable. Is removing germs, stubborn stains and grease off kitchen utensils become a frustrating task for you?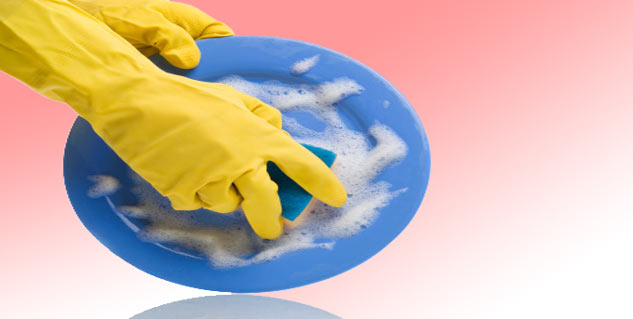 You can consider commercial cleaning methods to bring shine back to your dishes. But, there can't be a better way to bring shine than these following things:-
Baking Soda
Baking soda is excellent for basic household cleaning. It can also be used to clean up stubborn mess on utensils. Baking soda works great on grease that has dried up. For best results, sprinkle some baking soda onto the cleaning sponge before using it on the utensils.
Vinegar
Vinegar may not smell nice, but it is an exceptional cleaner! It helps you get rid of greasy stain from your kitchen utensils. Combine a few drops of vinegar in water and soak the utensils in the solution for a few minutes. Take utensils out and wipe the dirt/grease with a cotton cloth or scrubber.
Lemon
Lemon is acknowledged as natural bleach. It also has the ability to clean stained and greased kitchen utensils. When combined with baking soda, lemon not only washes away grease but also makes the utensil shine.
Salt
Salt is a natural disinfectant with abrasive properties. These properties make salt ideal for cleaning stained kitchen utensils. It can be used in combination with baking soda to remove dirty stains from chinaware and steel utensils.
Sunlight
Sunlight works as a natural bleaching agent. All you have to do is keep the dishes in direct sunlight for four to five hours to remove stains and odours.
Rinse
When you rinse the dishes immediately after use, you prevent gunky food stains from setting in.
Image:Getty

Read more articles on Home Remedies.