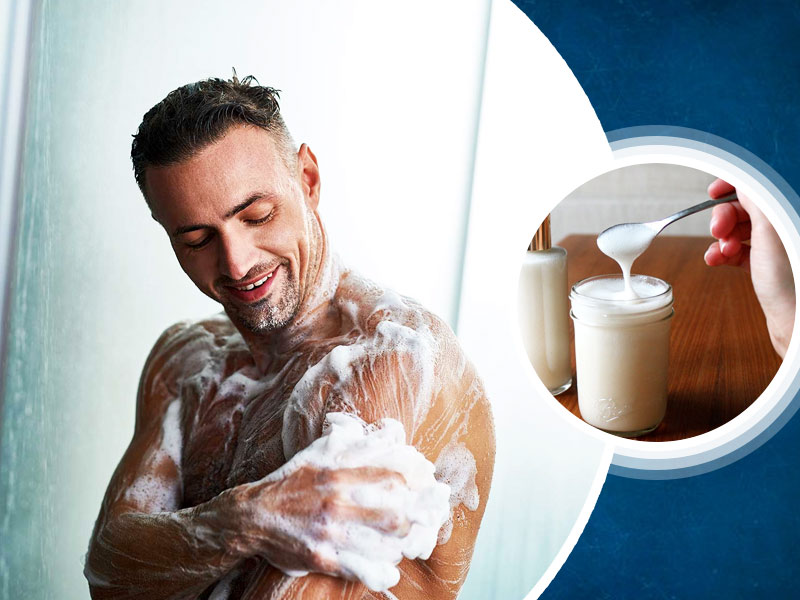 Bathing soap, body wash and shower gel are the three choices for bathing. Different people have different preferences. Some people like the conventional soap for cleaning their body while some people like the leisurely experience of shower gels and some like to use body wash. Soap is the most inexpensive of them all and so, it is commonly used. Even if a person wishes to use a body wash, its price tag would make them ditch the product. We have come up with a solution for you. Why not make a body wash under the price of soap? Yes, this is possible if you DIY body washes at home. We have included 3 different body wash recipes for you here, check them out.
Coconut Milk Body Wash
Coconut milk has great moisturising properties. It is one of the best nourishing ingredients for dry and sensitive skin. In order to keep your skin soft and supple, you must make and use this homemade coconut milk body wash. Follow the instructions given down below.
Ingredients Required:
Unsweetened coconut milk- 1/2 cup
Unscented liquid castile soap- 2/3 cup
Glycerin- 2 tsp
Jojoba oil- 3 tsp
Lavender oil- 4-5 drops
Tea tree oil- 4-5 drops
Raw honey- 1 tsp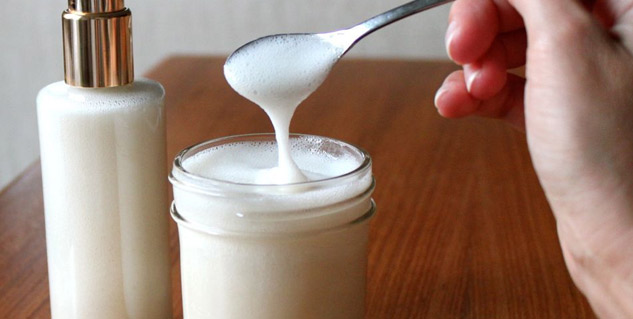 Method:
Now, add liquid castile soap and coconut milk to it.
Add all the other ingredients like honey, glycerin and essential oils.
Close the lid of the bottle.
Shake the bottle well to mix all the ingredients.
Your coconut milk body wash is ready.
This lot would last you for a good 2-3 months.
Honey Body Wash
People who have extremely dry skin should make and use this body wash. Honey has incredible moisturising properties. Unlike harsh bathing soaps, it won't strip off natural oils from the skin, instead, it would moisturise the skin to prevent dryness. This is perfect for winter use.
Ingredients Required:
Liquid castile soap- 1/2 cup
Raw honey- 1/2 cup
Olive oil- 2 tsp
Castor oil- 2 tsp
Lavender or chamomile essential oil- 7 drops
Method:
Take a bottle, preferably one with a pump for easy dispensing.
Put liquid castile soap into the bottle.
Add olive oil, castor oil and essential oil drops to the bottle.
Close the lid and shake well to mix everything well.
Your homemade honey body wash is ready for use.
Essential Oil Body Wash
The third body wash recipe we have is essential oil body wash. There are so many essential oils that provide different skincare benefits. If you are dealing with any skin issue, you should consider using oils like tea tree oil, lavender oil, rose essential oil, rosemary oil, geranium oil, peppermint oil and ylang ylang oil.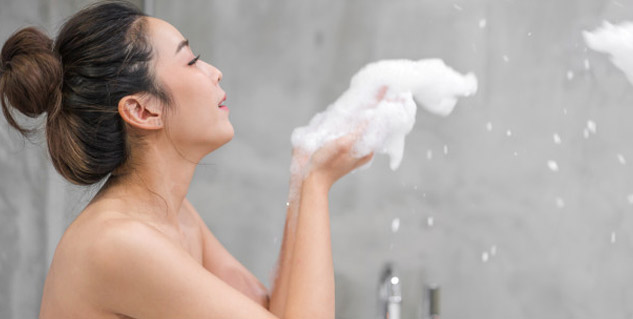 Ingredients:
Liquid castile soap- 1 1/2 cups
Glycerin- 4 tsp
Peppermint oil- 10 drops
Ylang ylang oil- 10 drops
Method:
Take a bottle and add liquid castile soap to it.
Now add glycerin to the bottle and mix well.
Add 5 drops of each essential oil.
Close the lid and shake well to combine all the ingredients together.
Your essential oil body wash is ready for use.
You can experiment with essential oils to create different body washes.
Body washes are good if you know how to use them right. Do not overuse the product as it only causes wastage but doesn't provide any extra benefits. Always store this in a cool place to make it last longer. You can make multiple types of body washes as per your liking.
Read More Articles in Skin Care