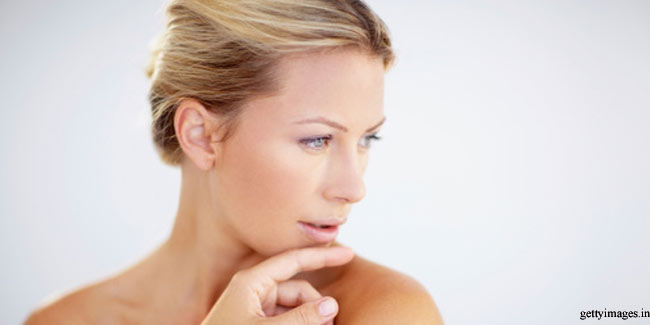 Your skin reflects much about your lifestyle habit, if you have prematurely ageing skin then you are probably not doing things right. Here is how to keep your skin healthy and young.
Greek Gods from ancient Greek mythology did much to retain eternal youth, we are mere humans. It is the fault of time that makes age shatter all glory and any premonition of youthful radiance. But, you can do something about it, in your own simple and humane way.
The ageing of your skin does not only have an effect on your looks but also on your psychology. The main reason for ageing skin is considered to be age, but modern world has seen many premature ageing too. A bad lifestyle is considered to be the main cause most times. Apart from taking direct care of your skin, you also have to consider some other indirect methods like eating the right foods, drinking enough water and sleeping well. Understand what it takes to retain your youthful and healthy skin.

Hydrate your Skin
Dry skin doesn't only look bad, it is also a sign of an unhealthy skin condition and therefore you should try to keep your skin hydrated. Hydrated skin looks glowing, healthy and toned. Use moisturisers as they contain Humectants such as glycerin and hyaluronic acid. These draw water from the air into the skin, and mineral oil and dimethicone help to strengthen the barrier thus holding in moisture. Use moisturisers at all seasons and keep your skin young.


Sleep Well
It is of utmost importance that you sleep well as when you are fast asleep your body is actually releasing hormones that boosts cell turnover. You must take advantage of this and sleep for at least eight hours every night. You should use beta hydroxyl acid and retinoids wrinkle erasers when before you fall off to sleep. Also try to sleep on satin bed sheets and all that tossing and turning on rough sheets create more friction to break down collagen and lead to wrinkles.

Use a Cleanser
It is highly recommended that you do not use any usual soap, but a cleanser. Using a normal soap can be very harsh on your skin and this will show on your face worst of all. Therefore, you should make sure to use a cleanser instead of soap. Unlike soaps, you will find that facial cleansers have excellent properties that do not really dry the skin and are in fact really good for all types of skin.

Eat Well
Just applying cosmetics is not going to be enough and so you will need to eat well too. Eat strawberries as they have more anti ageing vitamin c per serving than oranges or grapefruit. Vitamin C helps to fight radicals, and this damages the cells and break down collagen, and this led to fine lines. Also, eat more of fruits and fresh vegetables every day.

Avoid Sun Rays
Sun damage can be causing your skin to lose elasticity over time and hence you should stay away from the sun. Of course if you have an outdoor job then it would only make it difficult for you to stay away from the harmful rays of the sun. Therefore you should wear sunscreen lotions at all times, even if the day is not very sunny and bright. Look for creams containing barrier-strengthening palmitoyl peptides and niacinamide, as well as caffeine, which can tighten skin on both the face and the body.

You must always drink lots of water to keep yourself hydrated as this is one of the most important factors for healthy skin and healthy body as well. Retaining your youthful skin is no rocket science; just give the attention that your skin deserves. Even the Gods would be jealous.

Read more articles on Skin Care.