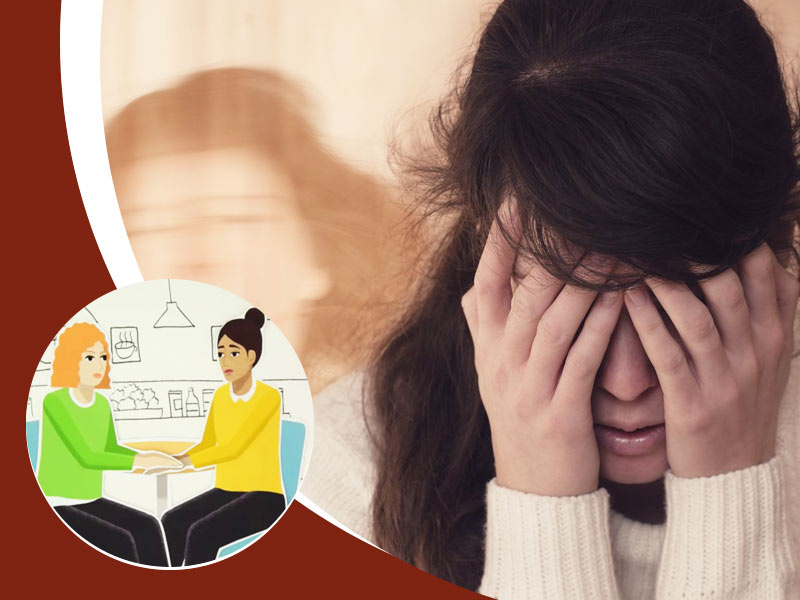 Mental health of a person is as crucial as his physical health. There are a number of mental health disorders that affect different types of people depending upon the severity of the person. Schizophrenia is a mental health condition that is often regarded as disconnection with the real world. People with this disease can experience variety of symptoms that can actually create memory loss, delusions and hallucination, etc. in people. Affected people with schizophrenia might experience detachment from self and do now self-care and withdraw from loved ones. As friends and family of the person with this mental health disorder, it is our duty to support them and help them out with their situation. On the occasion of world schizophrenia day which is observed every year on 24th May, We bring to you some important information about this mental health disorder.
Symptoms of Schizophrenia
The symptoms may vary depending on different individuals but some of the signs remain the same. Here are some common symptoms of schizophrenia that most people go through-
Delusions- that is a condition of false belief, events not happened in reality
Hallucination- hearing or seeing things that have not happened or exist
Extremely disorganized behavior or abnormal motor behavior
Disorganized speech and thinking- The person is unable to speak what he wants to speak without realizing
Negative symptoms in people

How to Help people with Schizophrenia?
1. Validate and Listen to them
It is probable that people having schizophrenia might tell you about their hallucination incidents and what they say in it. This makes them uncertain about how they respond and feel about different situations. Try to listen to them and encourage them to remove their fear and confusion inside them. Even if you are not able to fully understand the condition, he is going through, try to get involved in their stories and lies to make them feel better about themselves. Do no dismiss them or give them flat responses as it can worsen their situation.
Also Read- Want To Minimise Asthma Symptoms? Ayurveda Expert Suggests 7 Solutions That Can Help
2. Lend your Help
Ask your friends or person with schizophrenia to help them with their daily needs. Just ask them to lend your help in any way that makes their life easier and better. Maybe you have plenty of advices and suggestions, just make them aware about it in a humble way. Here are some ways that you can help them out or give them support-
In making their bed or cleaning their closet after telling them that you noticed some clothes lying in disorganized manner and would like to help.
Helping them out getting groceries or items from the store or nearby place
Assisting them in dinner, maybe going out with them on meals or just washing some dishes
Also understand, that they might tell you not to do any of the above-mentioned things, and you need to respect that. Do not force your actions on themselves.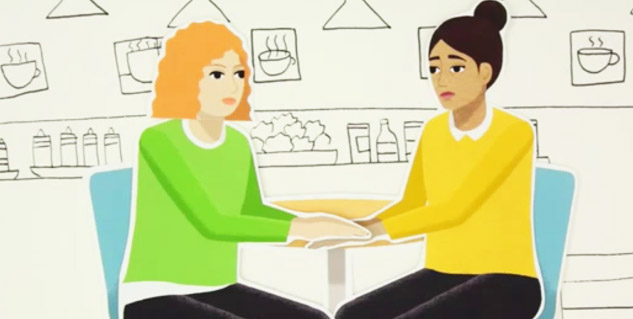 3. Stay connected to them
People with schizophrenia try to isolate them very often because they feel confused, irritated and fearsome. Early signs of schizophrenia include self-isolation and social withdrawal, they might even tend to lose interest that you need to cater. Do not try to indulge in their personal space, but try to stay connected with them over phone, ask them about hobbies, their routine and encourage them to participate in social events. Try to give them emotional support and provide them love that gets them more involved in the reality.
Also Read- 5 Indian Celebs Who Opted For Egg Freezing
4. Help to manage crisis
Once schizophrenia symptoms appear, it becomes comparatively challenging for people to go through with it in their life time. Try to help them by creating a plan for them in order to regular their life and help them improve their disorientation in life. Here is how you can stop your loved one from getting worse symptoms-
Note down key episodes of schizophrenia
Slide a number of psychiatrists in their mobile for professional help
Make strategies that help coping up with distress
Emergency contacts should be on speed dial
Help them to talk to expert, counsel them to take part in social events
Prepare a list of medication, allergies and other important health information regarding the same.
Try to understand how would you like to take care of their children, pets or household things.
Picture Credits- pixabay.com