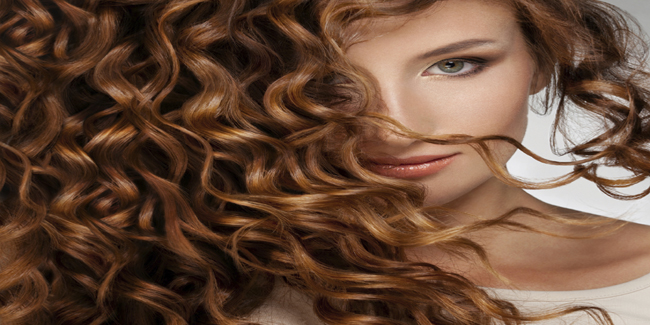 Are you searching for ways to manage your curly hair strands? We show you ways you can optimize your style and tame those swirling tresses.
It is almost an adage for all of us to not like what we have. While girls with sleek hair long for unruly curls, girls with curly hair wish they had sleek and shiny hair. For all the nice things that curly hair does to a woman - makes her look more feminine and sexy perhaps, suits every face type, gives an instant face-lift, draws attention away from wrinkles and more - they are unruly and sometimes, a menace to handle. We show you ways you can optimize your style and tame those swirling tresses.

Textural Characteristics


Girls with curly hair are prone to dryness because the shaft of the hair is lifted and let open instead of being flat. When the shaft of the hair lies open, it is more likely to be exposed to damage and lose its moisture.


Haircut


One must cut curly hair only when it is dry because with the loss of moisture curls tend to shrink and end up changing the shape of the hair cut. Prefer long layers that are close to the chin and collarbone. Do not be obsessed by bangs with curly hair. You would do yourself a big favour. Bangs in curly hair will require a lot of maintenance.
Cleansing and Conditioning


Clearly, curly hair needs a lot of moisture to look shiny and soft. Wash curly hair on alternative days as washing them every day would expose them to extremes of dryness, making them brittle and susceptible to breakage a few months down the line. Use only a hydrating shampoo and conditioner.

After you had had shower, use a dollop of leave-in conditioner by taking a little of it in your fingertips, rubbing it against the other palm and spreading is leisurely and evenly throughout your hair. The leave-in conditioner will help you detangle, hydrate and de-frizz your tresses. On the days that you do not shampoo your hair, rewet your curls in the shower by using a deep conditioner. Since curly hair is weaker than other textures, make sure you give it a once-in-a-week strengthening treatment at the saloon.


Styling


When you go shopping next, look for a styling cream that has all the natural good-for-your-hair ingredients in it like coconut, light mineral or almond oil. Apply a few drops of it from the mid-shaft of your hair to the ends of wet hair. This will help to lock moisture in and hold the curls tight without them appearing or feeling crispy or sticky. Avoid using an air-dryer as that would further dry the air, instead let them air-dry or you could reshape individual half to one-inch sections of the hair by twisting it away from your face using your fingers.

Read more articles on Beauty & Personal Care.