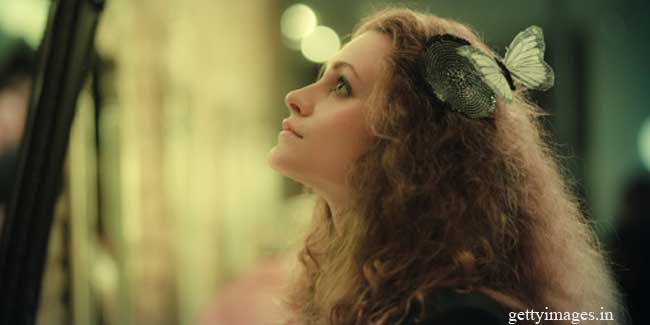 If you have frizzy hair, you may find it difficult to fix as its very nature is delicate. Here's a guide to fix frizzy hair which seems to be difficult to control.
Fizzy, or curly, hair is delicate and hard to manage. But learn to like your hair and you would be glad you made the decision.


If you have frizzy hair, you may find it difficult to tame it as its very nature is delicate. And, if you live in humid conditions, it will only add to your woes. Many with normally straight hair can experience frizz because of humidity.

It is easier to tame frizzy hair than what you think. With proper care, it can appear smooth and controlled.

Hair Care Instructions
Always check the shampoo label before use. You should be using one that does not contain alcohol as alcohol dries hair, which may lead to more frizzies.
When you shampoo too often, you wash away the natural oils that are the best conditioners for your hair. So, limit the number of washes to just 3 times a week.
If you have to wash your hair every day, use a shampoo that is designed to moisturise your hair. Check the label for more details.
Use a conditioner every day to keep your hair moisturised. Finger-brush your hair while the conditioner is on it.
Finally, rinse thoroughly. You should also deep condition your hair at least once a week.
If you have to style your hair, buy a good quality flat iron and use it at a low heat setting.
Always use a wide-toothed comb when hair is wet. If you use the regular comb, its close and rough bristles may aggravate the frizz.
You can use a flat iron with Teflon plates to smooth your hair; these make your hair look shiny and healthy.
Use of Hair Care Products and Chemical Treatments
After washing, apply a smoothing pomade or serum to your hair. Ascertain that you choose a product that is formulated to smooth frizzy hair. By using chemical treatments to straighten your hair, you increase the chances of permanently damaging your hair. You have frizzy hair because your follicles lack moisture.

Use of Hair Care Tools
Give your hair time to dry itself after a shower. Blow drying is not recommended as it can exacerbate frizz. Blow drying is only fine if it distributes the heat more evenly.

Home Remedies
You can try a home remedy for dealing with frizzy hair.
Prepare a hair mask, mixing 8 teaspoons of mayonnaise with 2 eggs. Apply the mixture on your hair and let it sit for half an hour. Thereafter, rinse out thoroughly with cold water.
Read more articles on Hair Care.