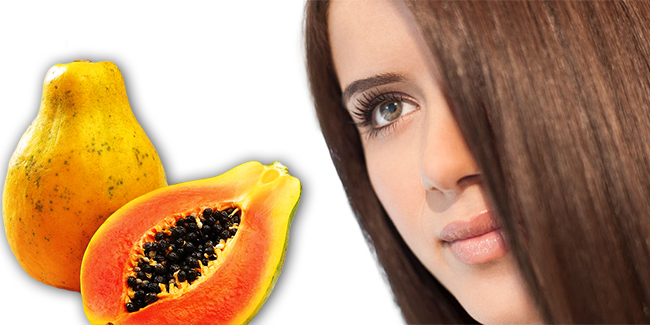 Going crazy over your dry and dull hair; and tried everything but nothing seems to be working for you? Instead of spending money on expensive products that contain chemicals, try some natural ingredients for hair care. Besides being effective; with natural ingredients you don't have to worry about side effects or the cost. Here is how you can make your hair shiny and healthy with homemade hair mask.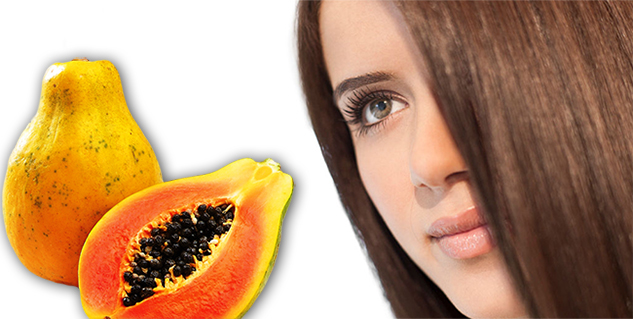 Ripe papaya is a popular ingredient in homemade hair masks. You can also use coconut milk and honey along with papaya as both the ingredients are great for hydrating and supporting hair growth.
Why papaya, coconut milk and honey?
Ripe papaya
Packed with numerous nutrients like vitamins A and C, beta carotene, magnesium, potassium and copper, this fruit is great for healthy hair growth. It also makes your hair smooth and shiny. Papaya contains an enzyme that helps prevent buildup of oil and impurities on the scalp, thereby keeping dandruff at bay. It also acts as great hair conditioner to give a nice shine to your dull, unruly and lifeless hair.
Coconut milk
Like coconut oil, coconut milk is an excellent ingredient for hair care. The high vitamin E and fat content in it helps strengthen your hair from the roots. It also helps soften and moisturize dry hair. It easily penetrates deep into hair shafts, which in turn supports hair growth. Some people even use coconut milk to massage the scalp before taking a shower to support hair growth.
Honey
Honey is another excellent ingredient for dull and frizzy hair. It adds natural shine to your hair and makes them smooth and soft. The antioxidants in it help make your scalp healthy and stimulate hair growth.
Things you will require
Ripe papaya – ½ cup
Coconut milk – ¼ cup
Honey – 1 teaspoon
Steps to prepare your hair mask
Add ½ cup of papaya pieces in a blender.
Add ¼ cup of coconut milk.
Add 1 teaspoon of raw honey.
Blend all the ingredients to get a smooth paste.
Transfer this paste in a bowl and your hair mask is ready to use.
How to use it
Wash your hair with a mild shampoo.
Now apply this mask on your damp hair.
Use a shower cap to cover your hair.
Let the mask sit for half an hour.
After that wash your hair with water.
For best results, use this mask 1-2 times every week.
As this mask will condition your hair, don't use shampoo on your hair after rinsing the mask with water.
However, if there is a lingering smell that you can't bear or does not want others to notice it, you can wash your hair with a mild shampoo the next day.
Worth noting tips:
Don't use unripe papaya for the mask. Unripe papaya releases a latex fluid that may cause irritation on the scalp.
If you have excessively dry hair, add little olive oil to the mask.
Image source : Getty
Read more articles on Home remedies