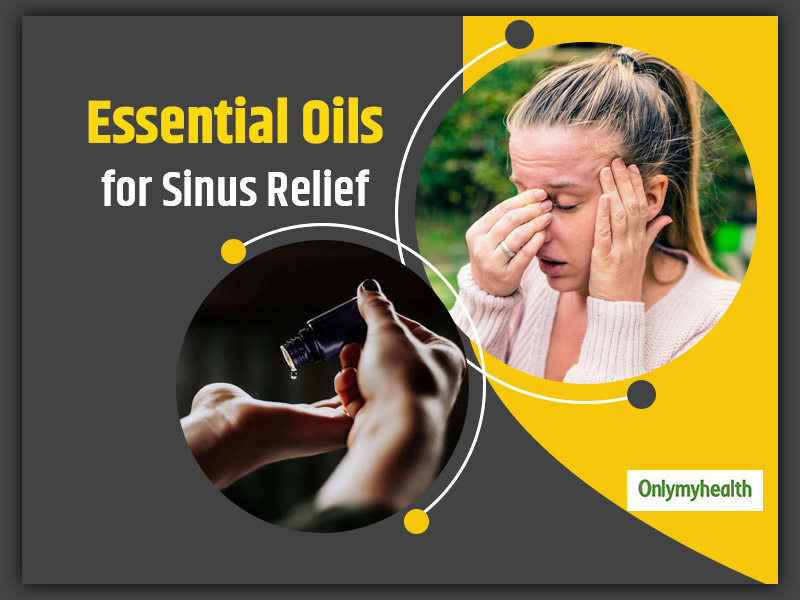 Those who have Sinus undergo pain and discomfort that is way more than normal cough and cold. Runny nose, nasal congestion, headache, facial pain, coughing, dizziness are all signs and symptoms of sinusitis. While chronic sinus requires medical treatment, acute sinusitis can be easily relieved with natural at-home treatments to get rid of sinus congestion. Essential oils for sinus infection are the best home remedy. These not only reduce the pain & discomfort but also help in controlling the issue. Find out the best effective essential oils for sinus congestion and how to use them for relief.
5 Potential Essential Oils For Sinus Infection
Here are five essential oils that are perfect as home remedies for sinus. You would also be guided about how to use essential oils for sinus.
Eucalyptus Oil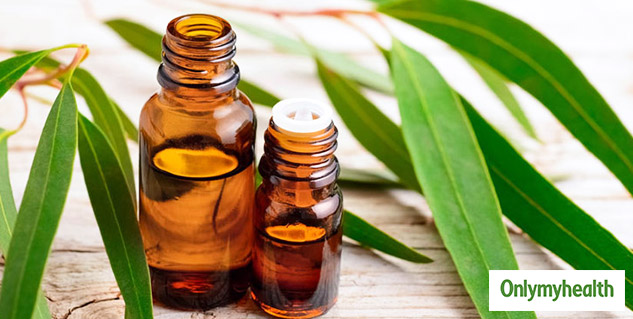 Eucalyptus oil has eucalyptol, a compound that is extensively used in cough and cold medicines. It is highly effective in clearing nasal passage which gets blocked due to sinus. The antimicrobial and antispasmodic properties of this oil help in relaxing chest muscles. Here is how to use eucalyptus oil:
Take a large bowl of hot water and add a few drops of eucalyptus essential oil.
Take its steam by covering your head with a towel or thick bedsheet, closing your eyes and bending your head.
As you inhale the steam, the oil will get into your respiratory tract and clear all congestion.
Tea Tree Oil
Tea tree essential oil has a strong fragrance that can promptly decongest your chest and clear nasal passage blockage. It is a beneficial essential oil for sinus infections.
In a neti pot, add one cup of hot water.
Now put 2-3 drops of tea tree oil and 1 tablespoon sea salt to it.
Mix everything well so that oil and salt get dissolved completely.
Now, pour some solution in the upper nostril and take it out from the other nostril.
Do this daily to get relief. In acute sinusitis, you can do this three times a week.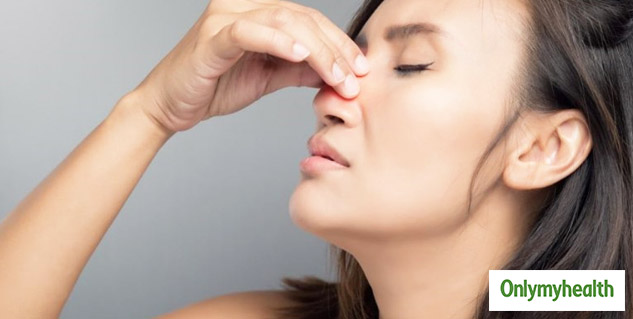 Peppermint Oil
The menthol in peppermint is an effective decongestant. Peppermint essential oil has antibacterial, antispasmodic, anti-inflammatory and expectorant properties. These are great in reducing the signs, symptoms and effects of sinusitis. The best way to use peppermint oil is by diffusing it with the help of oil diffuser and inhale.
In an essential oil diffuser, add 4-5 drops of peppermint oil.
As the vapors diffuse in the air, inhale them. Doing this daily would help in clearing your respiratory tract and easing sinus problems.
Rosemary Oil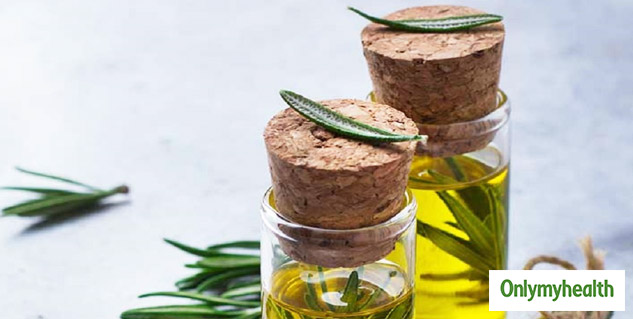 Rosemary oil contains camphor, alpha-pinene and eucalyptol which are all great for the respiratory system. The anti-inflammatory properties of rosemary oil not only ease the inflamed nasal passages but also treat sinus over time.
Take 3-4 drops of rosemary oil and mix it with coconut oil.
You can also use any other carrier oil in place of coconut oil.
Apply this oil on your nose, chest and forehead.
Whenever you feel congested, use this oil.
Chamomile Oil
Chamomile oil is anti-allergic and prevents sinus symptoms from aggravating. Mix a few drops of chamomile oil with a carrier oil and massage it on your nose and chest. This relieves congestion and helps you feel better. Instead of massaging, you can also use this in a diffuser
Read More Articles in Home Remedies