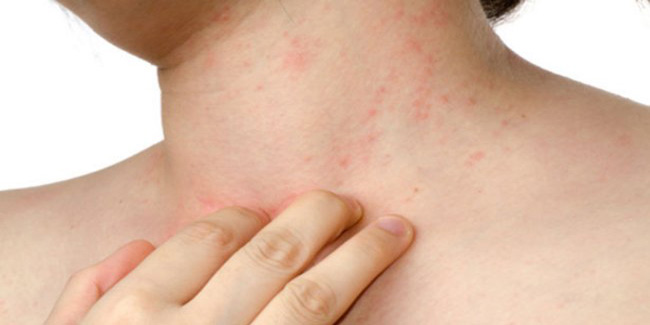 Heat rash is body's natural response to heat. For a mild heat rash, all you need to do is avoid getting out in the sun too much and give the right care.
Heat rash is body's natural response to heat. Also known as prickly heat or miliaria rubra, heat rash is common in hot, humid climates. The condition occurs when sweat ducts get obstructed and the sweat leaks into skin. This leakage causes inflammation, and as a result a prickly rash appears with red and itchy little bumps.
For a mild heat rash, all you need to do is avoid going out in the sun too much. Once the skin has cooled down, the heat rash will disappear. For heat rashes that are severe, you can do the following:
Use Ointments

When you have a severe heat rash, you can ask your dermatologist for topical treatment/ointments that relieve discomfort and prevent complications. Calamine lotion can help soothe itching. Topical steroids are advised only in more serious cases.
Care for Heat Rash

You can do a few things to heal your heat rash comfortable. First, do not scratch. Second, make sure you dress in loose and light clothing to allow moisture wick away. It is advised to spend a good amount of time in air-conditioned buildings. Use non-drying soaps and cool water to bathe and don't towel off your skin. You can use cool compress on itchy, irritated skin.
Avoid Skincare and Beauty Products

Use of petroleum jelly, mineral oil, sticky skincare products or sunscreens and other beauty products may have an occlusive effect on skin and should thus be avoided.
Antihistamines

If you are planning for a summer holiday, take antihistamines up to two weeks before you go. It can prevent heat rash, but check with your doctor first. If at any point of time you suspect that rash is starting to develop, see a skin specialist.
Home Remedies

Add oatmeal powder to cold water. Soak the affected part of your skin in the tub for 15-20 minutes. Repeat this twice a day to get rid of prickly heat. Aloe vera gel, bitter gourd paste, cucumber paste and neem paste are home remedies that can relieve discomfort and soothe itching.
Read more articles on Skin Disorders.