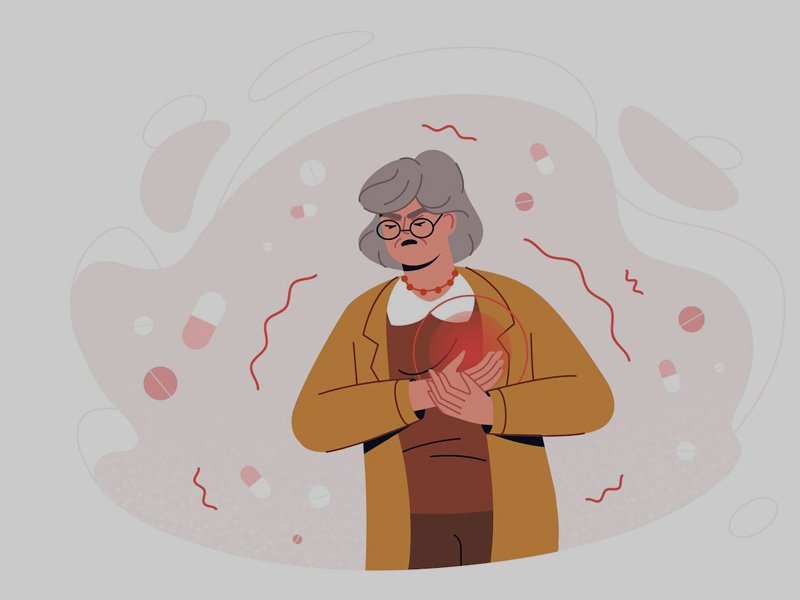 Heart health plays a significant role in determining the quality of life and risk factors that you could be involved in. Unlike other diseases, heart problems could actually become worse in no time. Heart attacks and stroke have a very strong link, and you do not want your closed once to encounter any such problem. Therefore, knowing the risk factors beforehand helps to diagnose the health issues and clears up any signs of heart diseases that could possibly be a threat. However not all factors are under your control, yes, it is true. Today, we are going to discuss about risk factors of heart diseases that are controllable and those which are not.
Heart Health
We all think our heart is in good health and there won't be any health complications as far as heart health is related. Then we hear of some cases, where people just got an attack sitting in the home or working and could not survive. This does not just happen at random, there are many conditions that are associated with heart diseases. Heart failure, abnormal heart rate rhythms, are some common examples.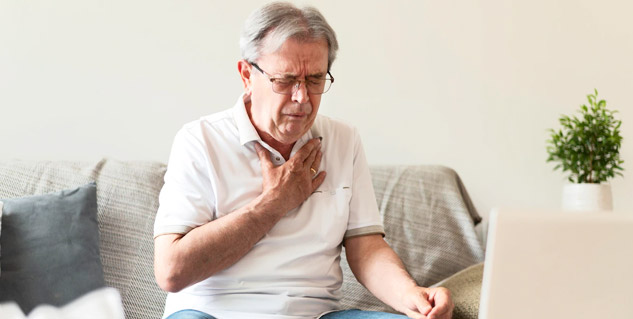 We spoke to Dr. RK Sharma, Head of Cardiology Department in BNK Hospital, Lucknow to know about risk of heart diseases in further detail. He has told that there are 3 uncontrollable and 4 controllable risk factors of heart diseases that everyone should know about.
Uncontrollable Risk Factors of Heart Diseases
1. Genetical Factors
In some cases, heart diseases can be hereditary, but it is not very usual. If your relatives or parents have some kind of heart disease or history of it then it is more likely that you can get it too. Mostly this happens when the relative is very close to you, such as your parents, grandparents or siblings. Genetical factors play a major role and usually affect a person after the age of 50 years. Heart disease is caused because of genetic factors cannot be controlled.
2. Age Factor
As mentioned before, usually people over the age of 50 are more likely to get heart disease. The older you get, the more the risk increases. You must have observed older people getting more heart failure or heart attacks, this is because of this factor itself. As age cannot be controlled, so is the risk of heart diseases in such cases.
Also Read- Did You Know Ariana Grande Has Tomato Allergy? Here Is All You Need To Know About This Allergy
3. Gender
Men usually have a higher risk of getting heart disease than women do. But this changes when women go through their menopause and the gap starts to close up. Heart failure and heart attacks are more common in men and therefore they need to be more aware of it in the first place. In case of women, estrogen level helps to keep the blood vessels flexible, therefore reducing the risk of heart disease. But after menopause, when estrogen levels falls down, then the risk of heart disease also increases. Heart conditions are most common cause of death for both men and women.
Controllable Factors of Heart Diseases
There are four major factors that could be controlled and could reduce the risk of heart problems for you. This includes the following-
1. Smoking
It is the worst thing that someone does with their heart. Smoking can increase the risk of early heart attacks in both men and women. The best thing you can do is to stop smoking as early as possible. This could reduce the risk of heart attacks and could even improve heart rate rhythms. Smoking not only harms the lungs, but also damages the blood vessels that supply blood to the body and heart. It is also responsible to raise the blood pressure and heart rate that reduces blood flow from the heart.
2. Diet
One of the easiest methods to reduce the risk of heart attack and controllable factor is that of diet. Diet can be easily modified and reduce the risk factor of heart problems. Aim for a well-balanced diet that has lots of fruits and vegetables in it. Try to limit your sodium intake, saturated fats and trans fats. You can choose to go for Mediterranean diet if you wish.
3. Exercise
Exercises are set to be the best remedies for any kind of diseases and problems. Cardiovascular exercise has many benefits on the heart. It strengthens your heart muscles and helps to pump more blood. If you maintain a healthy weight, then it could even regulate your blood pressure levels, cholesterol and blood sugar. There is no age when you can start exercise, even mild exercise for half an hour per day can be enough to reduce the risk of heart disease.
Also Read- Tips To Manage High Blood Pressure During Pregnancy
4. Controlling blood pressure
One of the factors that could be controlled and reduce the risk of heart disease is blood pressure. If your blood pressure is not adequate then the risk of heart attack and stroke goes up. You can choose your diet, exercise and reduce stress levels in order to regulate your blood pressure. You also need to cut on some processed meat, pizza, bread and cheese to improve your heart health. Especially do not drink too much as it could harm your health.
Picture Credits- freepik.com