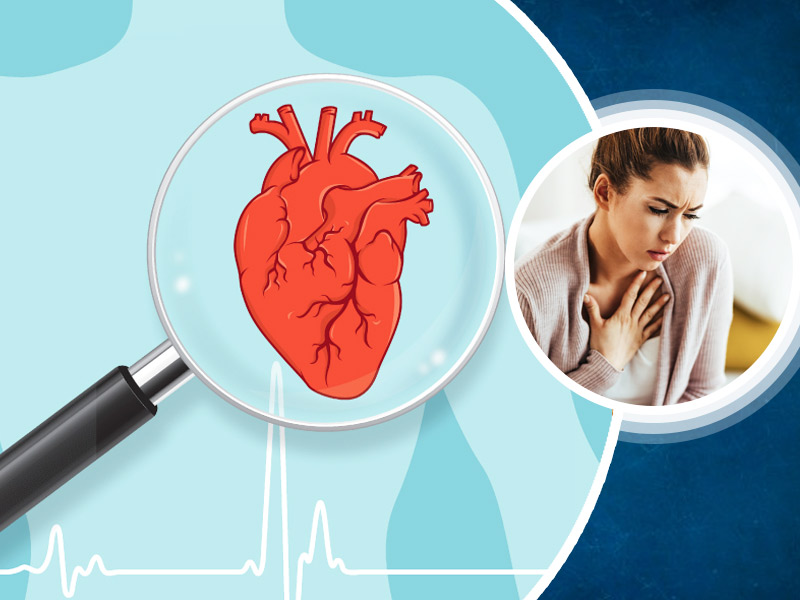 Heart Rhythm Disorders is a heart condition where heart beats become irregular which in some cases can become serious. Read to know more.
Heart beats multiple times in a minute and we more than often do not realise the complexity of this system. Heart is like the CPU of the body and if this organ doesn't function well then there is always a matter of concern. Heart beat also has a rhythm attached to it like you can observe this when your heart beats fast or slow. Our heart contains valves, nodes and chambers that control are responsible to regularise blood flow in our body. When any of these organs are compromised or disturbed then it changes the pattern of your heart beat. This condition is abnormal heart rhythm or heart rhythm disorders. Let us know more about it and how can if affect our body functions.
Heart Rhythm Disorders
Dr. Sriraj Kumar, Cardiologist at Pulse City Hospital, Kochi explains the structure of heart rhythm problems. He explains that rhythm problems occurring in the heart has much to do with electrical impulse. When these electrical impulses do not work properly, the heart starts beating abnormally either fast or slow. This cause's irregular heart beat which results in heart rhythm disorders. It is very uncertain how these disorders react to your body, in some cases the symptoms are not visible and it remains quite harmless whereas some people complain of fluttering sensation, discomfort and abnormal chest pain. In the later case it can be harmful for your health.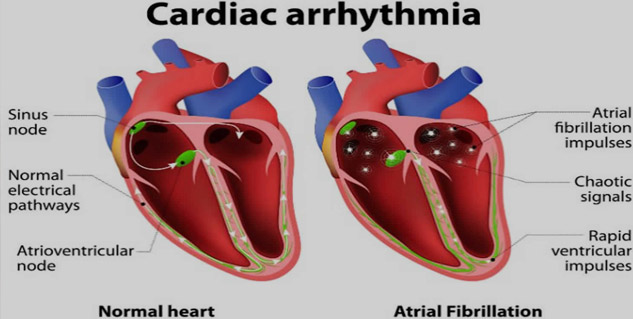 What Causes Heart Rhythm Disorder?
Heart Rhythm Disorder can occur due to multiple reasons and cause high blood pressure and abnormal heart rate. Here are some causes due to which condition of abnormal heart rhythms occur.
Coronary Heart Disease- This is a serious heart problem which happens due to increase in cholesterol levels and blocks the coronary arteries due to accumulation of the deposits.
Medications- Some medicines can react to the body and change the rate of heart beat which can result to abnormal heart rhythms. These medicines or substance can be-
Amphetamines- drugs to stimulate the brain function.
Caffeine
Beta-blockers which reduce high blood pressure
Other Factors- These factors are such which because of some underlying condition cause the heart rhythm to change or cause a disorder. It can be-
Change in heart muscles after injury or illness
Healing period after some heart surgery
Low potassium
Abnormalities of heart
Also Read- Types, Symptoms And Causes of Heart Valve Disease
Types Of Heart Rhythm Disorders
1. Tachycardia
This is a condition where the heart beats too fast. Normal heart beat is around 60-100 times per minute in adults, but tachycardia causes resting heart rate to go above 100 beats per minute. This can become dangerous in some conditions. There are three subtypes of tachycardia-
Supraventricular tachycardia: This occurs in upper chambers in heart called as atria.
Ventricular Tachycardia: It occurs in ventricles which are the lower chambers in the heart.
Sinus tachycardia: This condition is not harmful for the body, it happens when we are excited or sick. It is basically a normal increase in heart rate which gets back to normal as soon as you become calm.
2. Atrial Fibrillation
This type of rhythm disorder is quite common. It occurs in upper chambers of the heart due to unstable electrical impulse that results in atria quivering in non-proportionate control. Atrial fibrillation causes the heart rate to go up and become irregular which results in heart rhythm disorder. It can elevate your heart rate up to 200BPM which is comparatively very high for an adult.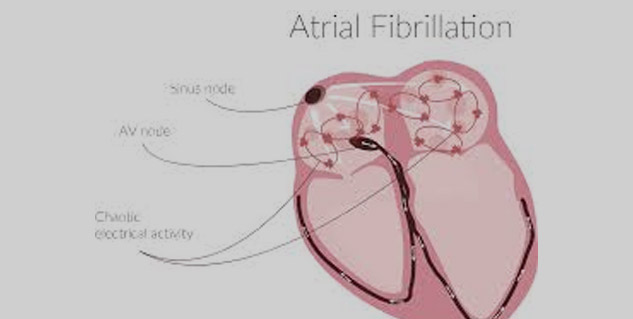 3. Atrial Flutter
This mostly occurs in the right atrium, which is one of the two upper chambers of the heart. Atria flutter may even occur in left atrium depending where the problem has been created. In this condition single electrical impulse travels relatively very fast in the affected atrium. This results to increase in heart rate and irregular heart rhythm.
4. Bradycardia
In this type of rhythm disorder, the rate of heart beat becomes slower than normal (less than 60). The signals travelling from the atria to the ventricles become disrupted. This condition is dependent on the person. In older adults this is a sign of problem but if this happens to athletes, then it is normal. In athletes, the slower heart rate is due to high performance and physical condition which is not actually a heart issue.
5. Ventricular Fibrillation
This is a serious heart rhythm disorder where the heart stops beating and can thus cause cardiac arrest. This happens because of ventricular fibrillation; in this heart condition the ventricles are unable to pump blood out of your heart to the body. Ventricular Fibrillation happens because of irregular heartbeat. It can even cause death if not attended immediately.
6. Premature Contractions
This is another type of rhythm disorder where your heart skips a beat, it happens mostly when the pulse is taken in the wrist or chest. It is not usually felt and thus does not cause any health condition. Sometimes premature contractions also result to extra heart beats or early beats. All of this happens in the upper of lower heart chambers.
Also Read- Can Heart Conditions Like Atrial Fibrillation Make A COVID Patient Prone To Fatality?
Conclusion
Heart Rhythm Disorders are not known by many people and thus it is important to know what happens in one of the most sensitive organs in your body. Heart rhythm disorders are of six types out of which some are serious but most of them are mild conditions which does not affect the health of that person. The major cause of irregular heartbeats is because of some heart conditions, some medical drugs or underlining conditions which give rise to rhythm disorder. Living a healthy lifestyle in general can avoid heart rhythm problems from happening.
Read More Articles on Heart Health