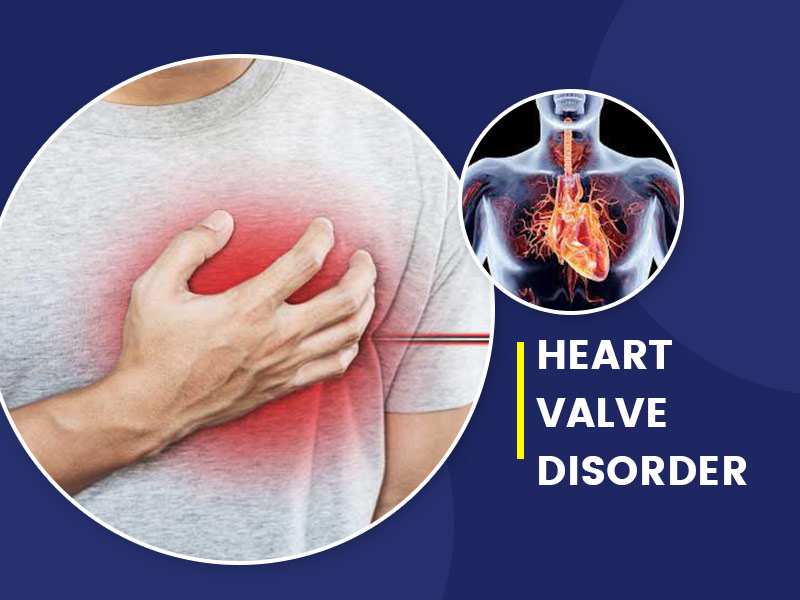 Heart is one of the most paramount organs in our body. Without keeping our heart healthy, it is tough for us to survive. We have heard of multiple heart diseases, but there are some heart disorders which are less known by people. These lesser-known heart conditions can be fatal if not diagnosed on time. One such heart condition is theHeart Valves Disorder. This particular heart conditionaffects the valves present in the heart and result to severe heart conditions. To avoid such conditions, we need to have a brief knowledge about what types of disorders are related to heart valves.
What Is A Heart Valve Disorder?
Heart has four valves, two above and two below. Your heart valves have flaps which tend to open and close whenever your heart takes a beat. This allows the blood to flow through these valves and through upper heart to the lower chambers and then to other parts of the body. Our expert Dr. Sriraj Kumar, Cardiologist at Pulse City Hospital, Kochi explains more about heart valve disorder. "The heart valves work to make sure that the blood is carried forward in singular direction and does not move back or create blockage."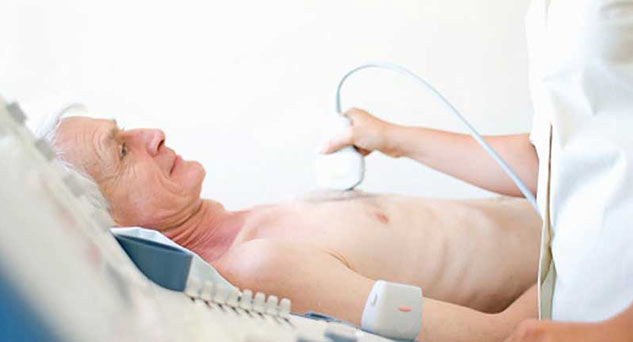 He adds, "When a person has heart valve disorder, there is regurgitation, that means that there is leakage and the heart has particular kind of dysfunction. It can also happen when there is a narrow opening in valve.In medical terms it is called stenosis. This problem can increase if there is both regurgitation and stenosis because then it becomes hard to regulate both the condition at one time. A person with both conditions is at high risk of strokes and heart attack."
Types of Heart Valve Disorders
Mitral Valve Prolapse
In this condition the mitral valve is not closed properly after pumping the blood that causes the blood to flow back to left atrium. This is called mitral valve prolapse. Most of the people suffering from this disorder do not have any symptoms before it is close to cause disorder. This condition does not require much treatment in initial stage but can be improves through surgery. Some common symptoms which you need to be alert of are-
Heart palpitations
Shortness of breath
Pain in chest
Cough
Fatigue
Treatment for this can involve replacement of mitral valve in some cases which can be complicated. In most cases the mitral valve is repaired.
Also Read- Understand The Difference Between Hypertension and Hypotension
Bicuspid Aortic Valve Disease
This condition is more common towards a person who is born with an aortic valve having two flaps. In general conditions there are three flaps, this disorder is however not evident in the birth. It is only after many years a person comes to know about this disease. The reason behind is that the valve is able to function with two flaps for long time but with time it can show certain complications which results in bicuspid aortic valve.
Symptoms of this are similar to mitral valve disorder with few exemptions of-
Fainting
Dizziness
Chest pain
And exertion during shortness of breath
This disorder is seen in people at the age between 30-40 years. Unfortunately in this disorder there is a need of replacing or repairing the valve as well.
Valvular Stenosis
Valvular stenosis occurs when the valve has problems with opening properly. It results in irregular or not enough blood flow through the valve. This condition can happen in any of the valves hence it is called Valvular Stenosis. It is causes because of thickening or stiffening of the heart valve. Symptoms of this are similar to Bicuspid Aortic Valve disorder for this type. Treatment for this depends on the severity of the patient. In mild cases surgery is not required.
Valvular Regurgitation
As told by cardiologist, regurgitation occurs due to leaks in the valve. Leaks can happen in either of the valves therefore it is named valvular regurgitation. In this condition the valve is unable to close properly which causes the blood to flow backwards. Depending on the situation of the person the medication is provided. Medications are used to prevent fluid build-up in the valves. In most conditions the condition is monitored until the patient needs a replacement surgery.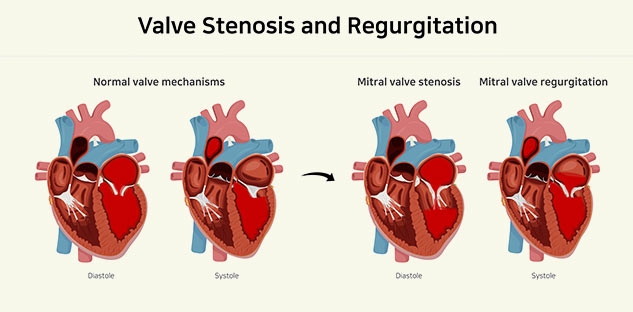 Symptoms for Valvular Regurgitation are-
Swelling in feet and ankles
Shortness of breath
Fatigue
Heart palpitations
Light headedness
Also Read- Can Heart Conditions Like Atrial Fibrillation Make A COVID Patient Prone To Fatality?
What Causes Heart Valves Disorder?
Heart valve disorder can be caused due to a number of reasons but mostly it is seen in older people or those who have any disease or pre-existing defect. General causes include-
Defect from birth
Inflammation of heart tissue
Heart attack
Hardening of arteries
Calcium deposit with growing age
Rheumatic fever
Coronary heart disease
Cardiomyopathy that makes degenerative changes in heart muscles
Hypertension
Lupus disorder
Weakening of connective tissue in mitral valve
Abnormal swelling or bulging of aorta

Conclusion
Heart Valve disorders are less known by people but these can cause severe health problem and heart conditions. All the disorders are related to flow of blood through the valves, if there is any dysfunction in the valves, it causes a heart valve disorder. People with pre-existing health conditions are more prone to these disorders. In most cases heart valve diseases can only be treated by surgery. If there is a need of replacement of valve then the surgery can become complicated and risky. Hence it is important to take care of our heart health and beware of the symptoms of heart valve disorder.
Read More Articles on Heart Health