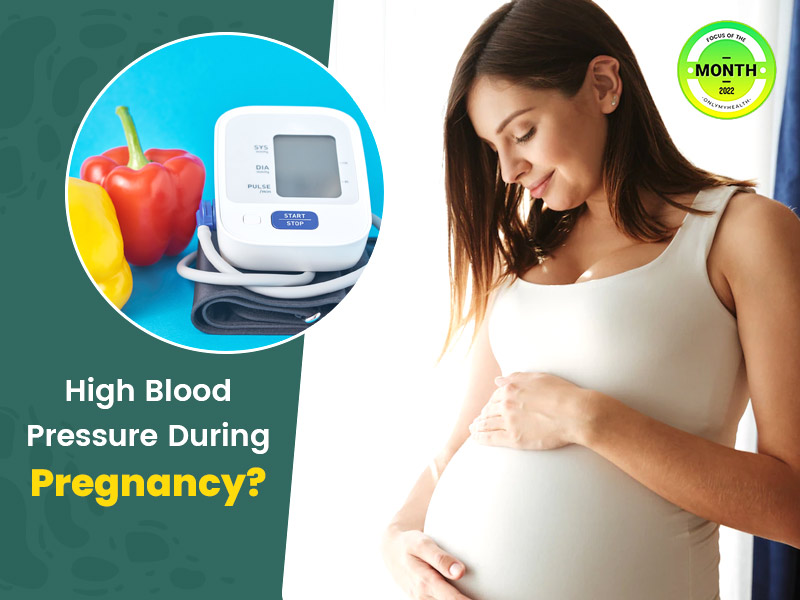 A lot of women suffer from the condition of high blood pressure in pregnancy, medically known as preeclampsia. This health problem can be dangerous for both, the mother and her baby. Did you know that women can suffer from different complications during pregnancy, and one of them is preeclampsia (high blood pressure during pregnancy). It is mitaly seen in pregnant women and can affects the kidneys, liver, and brain if ignored or left untreated. Not taking care to manage the condition can also make it turn into eclampsia which can affect the other organs of your body, damage them, cause seizures, and even fatalities in some cases.
Onlymyhealth started a campaign Focus of the month, in which we are focusing on different categories each month to spread more awareness. This month's focus is 'Healthy Living' and since hypertension is common among people, we will be talking about high blood pressure during pregnancy in this article. We spoke to Dr. Riddhima Shetty, Obs & Gynaecologist at SRV Hospital, Chembur, to know about some important tips to manage high BP during pregnancy.
Tips to manage this condition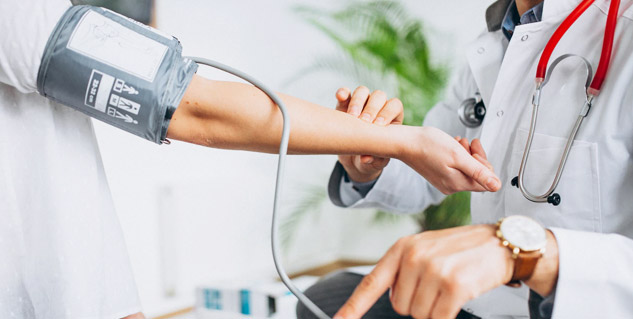 The symptoms of this condition include a huge amount of protein in the urine, vision issues, headache, chest pain, nausea or vomiting, abdominal pain, breathing problems, and compromised liver function. According to Dr. Riddhima Shetty, here are 5 tips to manage this condition:
1. Monitor blood pressure
One of the most important tips is to keep a check on the blood pressure levels, which is also suggested by the doctor. It should be done daily without fail. Any changes in the blood pressure levels should be brought to notice of the doctor responsible for this case. You can choose to go for blood tests that will help in examining your kidney and liver health.
Also read: High Blood Pressure During Pregnancy? Know The Signs, Causes And Natural Ways To Cope Up From Preeclampsia
2. Take medication
Take medication only prescribed by the doctor. Remember to avoid self-medication as it can be risky and worsen your condition. Take your hypertension medicine on time daily or as told by the doctor.
3. Healthy diet
Consume a diet consisting of all the essential nutrients. Eat fresh fruits, vegetables, whole grains, legumes, lentils, and pulses. Avoid having junk, oily, packaged, and processed foods. Try to take less amount of carbohydrates, potatoes, fruit juices, colas, sweets, candies, and desserts.
4. Exercise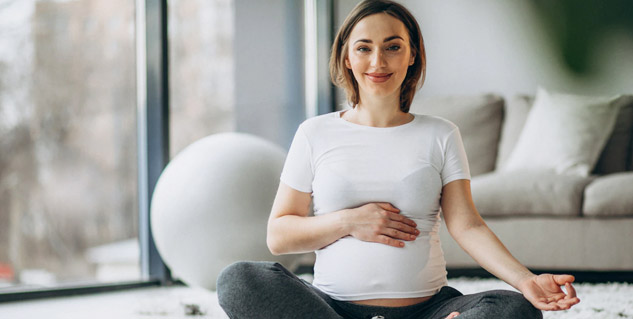 Exercise daily but avoid heavy workouts. It is important to keep a healthy weight during pregnancy. You can practice a light form of exercise including yoga, little cardio and even meditation. Working out everyday is beneficial for controlling blood pressure as well as for pregnant women.
Also read: This New Method Can Diagnose Preeclampsia Pregnancy Disorder Says Study
5. Reduce stress
Reduce daily stress by practicing yoga and meditation. To minimize stress levels, you can even engage into any activities that you like such as painting, gardening, learning a new language or photography.
When it comes to high blood pressure during pregnancy, it is associated with fluid retention and protein excretion in the urine which can lead to kidney failure and end-stage renal disease. Therefore, it is extremely important to bring down the blood pressure levels during pregnancy. Talking about the baby, high blood pressure can result in placental abruption (premature detachment of the placenta from the uterus). In addition, there can be heavy bleeding which is harmful for both mother and the baby. Foetal growth restriction and preterm birth can also occur due to high blood pressure during pregnancy. Thus, it is essential to follow the above listed tips to manage this condition.