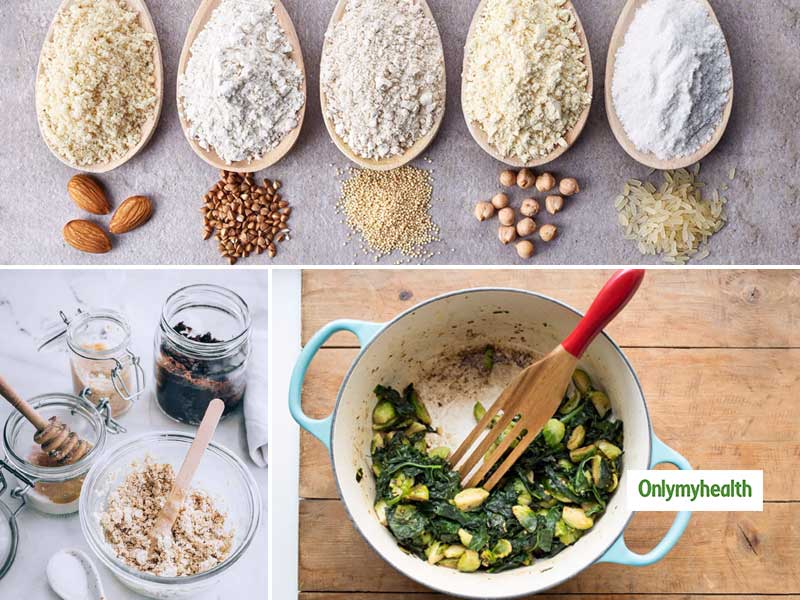 What came as a blessing in disguise amidst this COVID-19 pandemic, is that many people have discovered their hidden talents while being home quarantined. The most interesting one of all is cooking. Many of us have brought our inner chefs out at the front. However, as the lockdown has put a temporary stop to our hectic life, our physical activity has also been nullified. Therefore, it is now essential for us to keep in mind that the food we are eating must not add to any more than necessary fats. We need to take care that what we are eating is not only delicious but healthy too.
For all these novice Chefs, cooking has been made simpler now with these healthy and flavourful recipes by By Dt. Radhika Jain, (Founder, Eat Right By Radhika) with readily available ingredients in their kitchens.
RAGI IDLI
Dry roasted Semolina and ragi flour (1:1) is soaked in yoghurt. Cover and keep the bowl aside for 45 minutes. Add salt to taste and some water to make idli like batter. Pour the mixture in idli stand and steam it for 2-3 mins. Let it cool down and then demould from the stand. Serve and enjoy with coriander chutney.
CURD RICE
Combine ½ cup cooked rice and three spoons curd in a bowl and keep aside. Heat one tsp oil in a pan & add mustard seeds. When seeds crackle; add curry leaves and one green chilly and sauté on a medium flame for 1 minute while stirring it. Add prepared curd-rice mixture and cook for 1-2 mins. Serve hot & garnish with coriander.
SPROUTED MOONG PANCAKE
Take ½ cup sprouted moong, ¼ cup besan, salt to taste, black pepper powder, a pinch of red chilli powder, ½ lemon, few dried fenugreek leaves, little water and mix well. Take a serving spoon of this batter and put it on a red hot tava. Move tava in clockwise position till the mixture is evenly spread thinly. Cook from both sides until golden brown.
Also Read: Avoid Committing These Mistakes While Making Smoothies
MAKHANA CURRY
Add oil to the pan and when it gets warm, add cumin seeds, mustard seeds and curry leaves and let them sizzle. Add onion paste and cook for 2 mins over a low flame or till gets brownish colour. Add tomato puree, red chilli powder, coriander powder, turmeric powder and mix well. Cover the pan and cook at low flame for 5-6 mins till the oil separates from the pan. Add salt as per taste, 1/2 cup water, mix well, cover with a lid and let it cook for another 3-4 mins. Add roasted makhana, leave for a minute and switch off the stove. Garnish with coriander leaves and serve this Phool makhana curry.
Also Read: Use Cold-Hot Wet Bandage And Lose Excess Weight Easily
STEAMED MOONG DAL CHAAT
With enough water, put moong dal in the pressure cooker and let it cook for 2 to 3 whistles. Then, put the pan on medium flame & heat with little mustard oil in it. Add the cooked moong dal, ginger and garlic paste, salt in the pan. Saute this mix for a minute. Also, add onions and tomatoes into the pan and give a mix for a minute. After 4-5 mins of cooking, switch off the heat and add lemon juice over mixture. Mix it well. Finally, transfer the moong dal chaat into a serving dish and garnish with coriander leaves before serving.
"A healthy outside starts from the inside." Best way to fight this pandemic is by keeping yourself well, we hope that our recipes may act an essential tool in your battle.
Read More in Healthy Diet