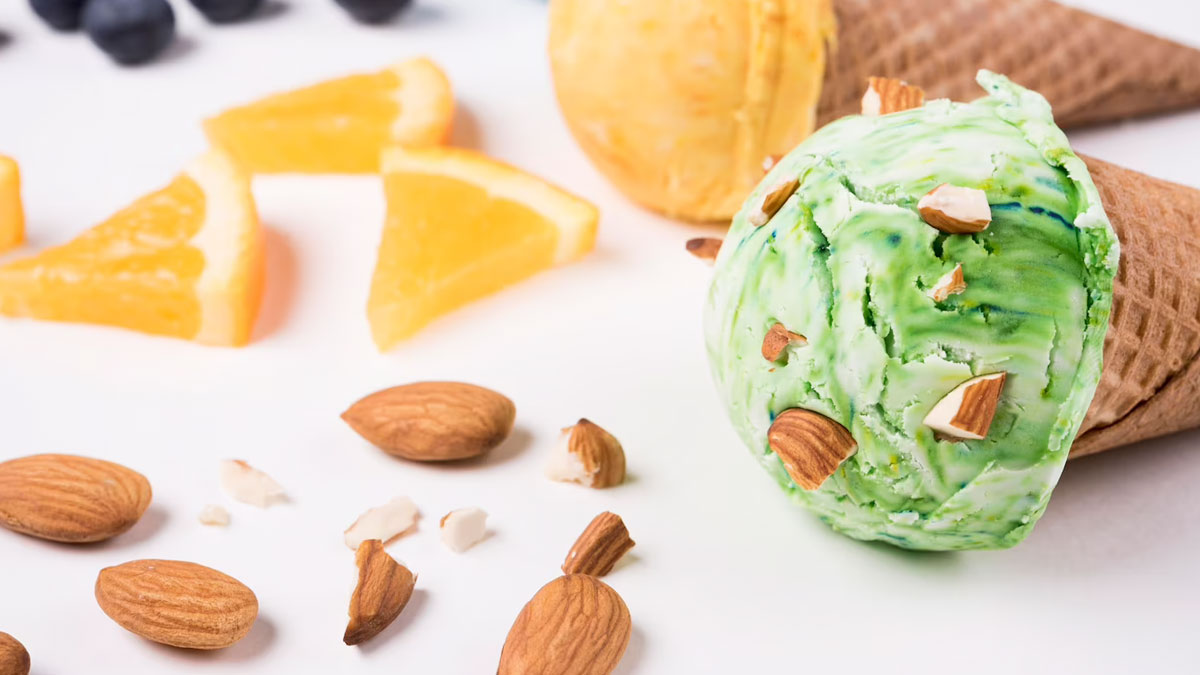 As the temperature rises, it's natural to crave for a cold and refreshing treat and what better way to beat the summer heat than with delicious and healthy ice cream? But most people often curb their cravings when dieting or suffering from diabetes. This is due to the presence of high sugar and fat in ice creams. However, you can enjoy the ice cream without compromising on taste, if you make it with healthy ingredients and limit the sugar content.
Healthy Ice Creams To Make At Home
Here are some options for making healthier and guilt-free ice creams to enjoy this summer.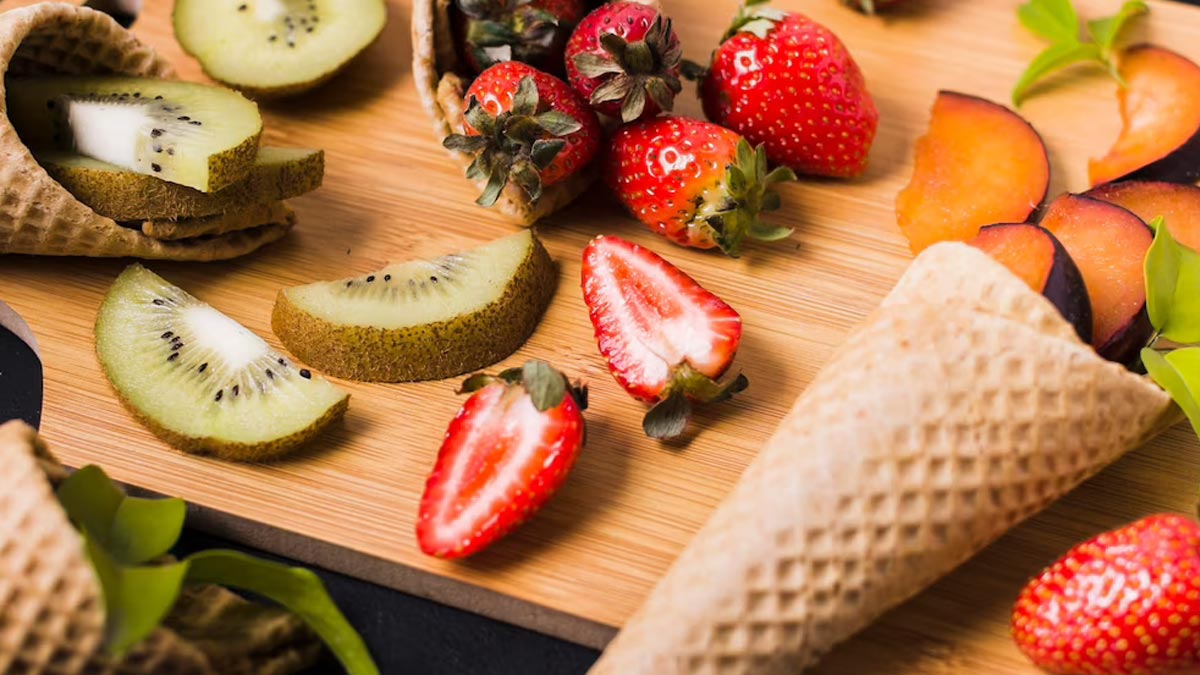 Fruit-based Ice Cream
If you're looking for a sweet and refreshing dessert without added sugars and artificial flavours, fruit-based ice creams are an amazing choice. It can be made by using fruits like bananas, strawberries, or mangos. Simply process or puree the fruit in a blender or food processor until it has a creamy and smooth consistency. For a creamier texture or a sweeter flavour, you can add milk, yoghurt, honey, or maple syrup and let it freeze. This ice cream is highly nutritious and delicious as it is rich in fibre, vitamins, and antioxidants.
Also Read: Why Is Ice Cream Helpful Post Tooth Extraction, Expert Explains
Coconut Milk Ice Cream
If you are a vegan or lactose intolerant and looking for alternatives, coconut milk is a healthy alternative for you. Coconut milk has a creamy texture, is rich in good fats, and is ideal for making ice cream. It can be combined with your preferred nuts or fruits to make a tasty and healthy treat. For more flavour, you can also add some cocoa powder or vanilla essence.
Chocolate Banana Ice Cream
Chocolate banana ice cream is another healthy and mouth watering treat. It is easy to make and is time-saving. Blend bananas, cocoa powder, and peanut butter well and till you get a creamy texture. Keep the mixture in the freezer for at least two hours. Your chocolate banana ice cream is ready to serve.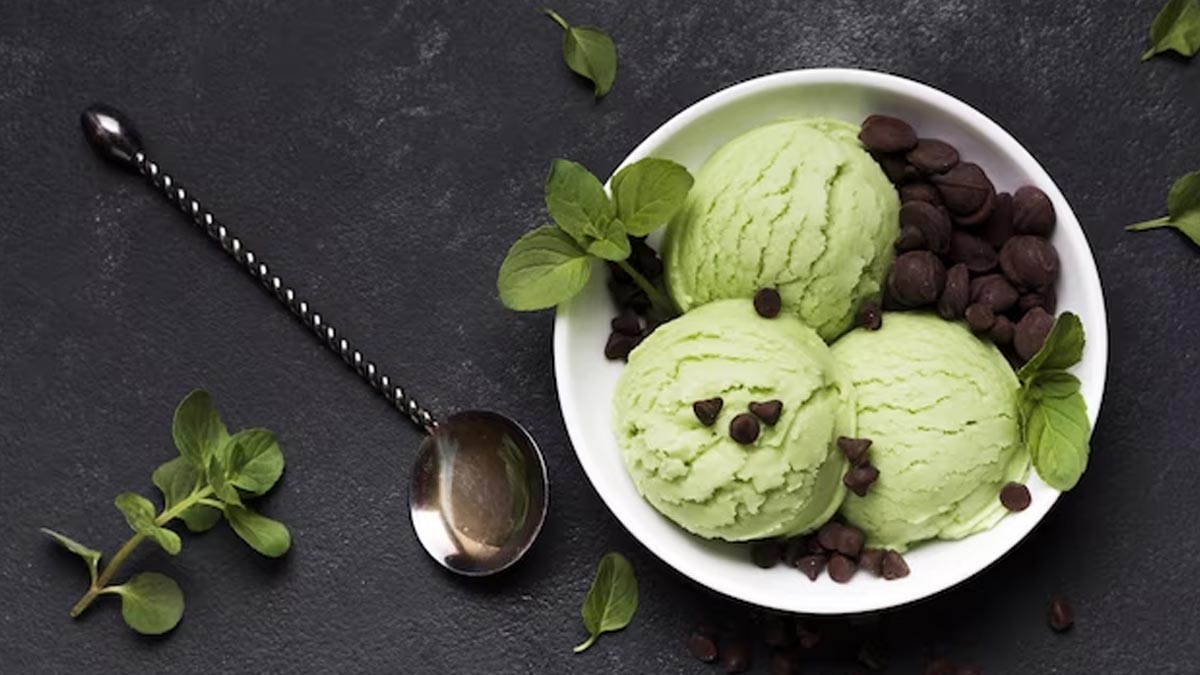 Avocado Ice Cream
Avocados provide an excellent base for nutritious ice cream because they are a wonderful source of fibre and good lipids. To make the ice cream, blend avocado with milk or yoghurt. You can add honey or maple syrup to add flavour to it. Avocado ice cream has a rich, creamy texture that makes it a good alternative to regular ice cream.
Mango Frozen Yoghurt
Mango frozen yoghurt ice cream contains protein, antioxidants, and calcium, which makes it a part of this list. Start by blending mango chunks and Greek yoghurt in a blender and add water if needed. Freeze the mixture for 15-30 minutes and enjoy this delicious treat.
Also Read: 6 Reasons You Need To Add Coconut Water In Your Breakfast In Summer
Muskmelon Ice Cream
Muskmelon ice cream is a guilt-free treat whose sweet flavour and creamy texture will lift your spirits. To enjoy this treat, take two cups of fresh muskmelon puree and mix it with two cups of low-fat cream and one cup of Greek yoghurt. Add cinnamon and vanilla essence to it and freeze it for five to six hours. Enjoy this delicious ice cream and beat the summer heat.
Disclaimer
This article is written for informational purposes only. You should consult with your dietician or nutritionist before trying these ice creams to avoid health complications.