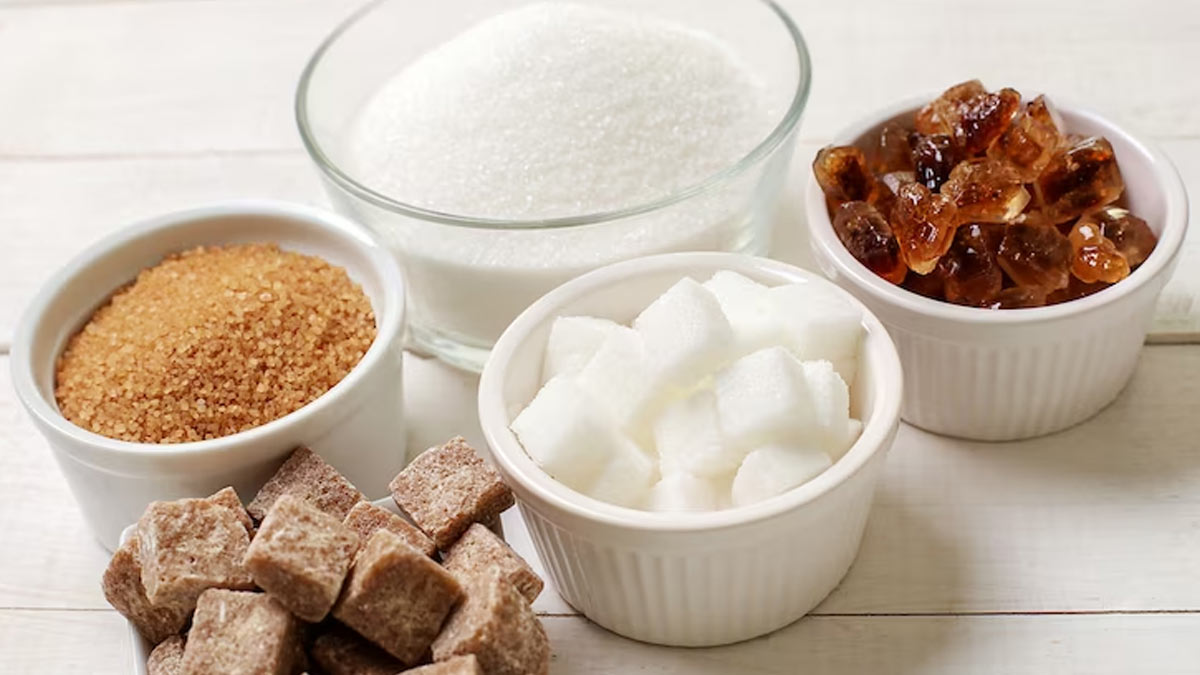 Sugar is one of the essential ingredients in our kitchen. In an Indian household, there is no tea without sugar, nor is any festival celebrated without sweet treats. However, everyone knows how sugar is associated with several health problems, including heart issues, diabetes and obesity. This has urged many to look for healthy substitutes and sugar alternatives. The list is huge and still growing, but studies still need to guarantee their safety. In this article, Dr Edwina Raj, Head of Clinical Nutrition & Dietetics, Aster CMI Hospital, Bangalore, shares a list of sugar alternatives and discusses whether they're safe to consume or not.
Also Read: How Excess Consumption Of Tea Can Affect Your Health?
Natural Vs. Artificial Sweeteners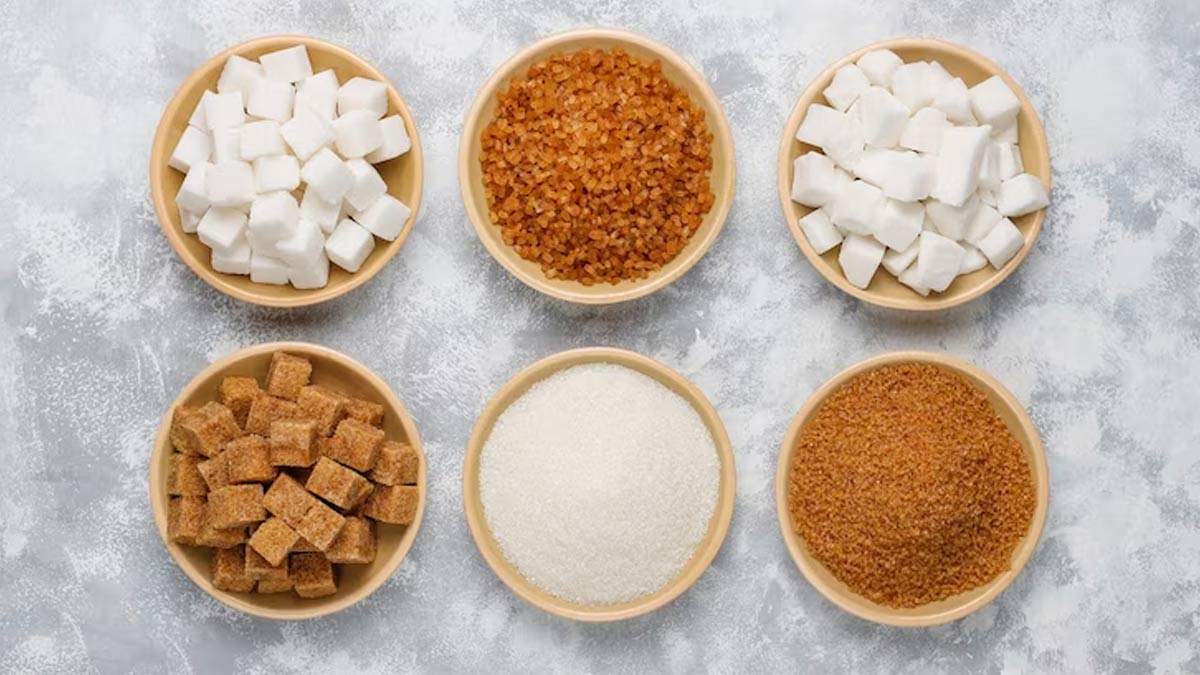 Sugar substitutes are generally divided into two groups: natural and artificial sweeteners.
Natural sweeteners or sugars are naturally found in animal and plant-based foods, for instance, honey, which is made by bees.
Artificial sweeteners or sugars are derived from synthetic chemicals, which are produced through industrial processes. Unlike natural sweeteners, these do not contain fibre, vitamins, and minerals and, therefore, do not provide positive health outcomes.
Also Read: 7 Health Benefits Of Cinnamon
List Of Natural Sweeteners
Dr Raj says, "Natural sweeteners are considered safe for children and non-diabetics when consumed in moderate amounts."
"These natural sweeteners are less processed and generally considered safe and accepted. However, most people feel that the products leave a strange after-taste and are incompatible with better quality baked goods," she adds.
Some of the natural sweeteners include:
Dates
Honey
Palm jaggery
Maple syrup
Molasses
Coconut sugar
Fruit puree (apple, banana, dry fruit)
Some natural sweeteners contain low or zero calories and do not affect sugar levels. These include:
Stevia
Monk fruit
Allulose
Tagatose
List Of Artificial Sweeteners
The list of artificial sweeteners includes:
Sucralose, also known as table sugar.
Aspartame, found in drinks, gum, yoghurt, and cough drops.
Acesulfame potassium (Ace-K), usually found in soft drinks, gelatins, chewing gum, and frozen desserts.
Saccharin, mostly found in beverages, canned goods, and candies.
Neotame, found in certain beverages, dairy products, frozen desserts, puddings, and fruit juices.
Are These Sugar Substitutes Safe To Consume?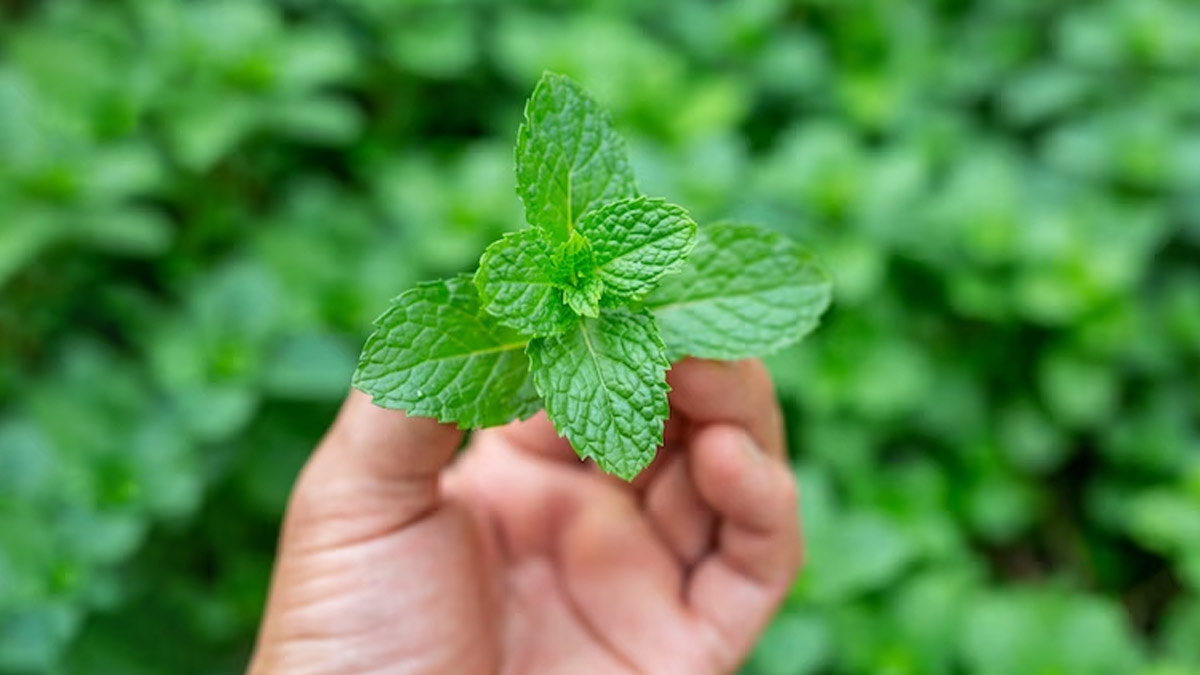 Usually, government health agencies oversee the products' ingredients before they enter the market. The same goes for sugar substitutes as well. Six of them, namely aspartame, saccharine, sucralose, neotame, acesulfame-K, and stevia, have received approvals from US Food and Drug Administration (FDA).
Regarding safety against sugar substitutes, the amount you consume can also play a role. This is also called the Acceptable Daily Intake (ADI). It can differ based on a person's weight and the kind of sugar substitute used.
In general, nutrition experts recommend consuming sugar substitutes in moderation. Dr Raj says, "It is important to note that excess consumption of natural sugars can increase your calorie intake, leading to a spike in sugar levels and raising your risk of tooth decay and other health issues."
Additionally, pregnant women, those with rare genetic diseases called phenylketonuria, or people with bowel disease should limit or avoid using sugar substitutes.
Bottomline
Whether sugar substitutes are a healthier alternative to regular sugar or not is an ongoing debate and more research is needed to determine its safety. While government health agencies and experts approve them to a specific level, it is essential to have them in moderation. Anything in excess can be harmful to your health, so, practice conscious consumption.