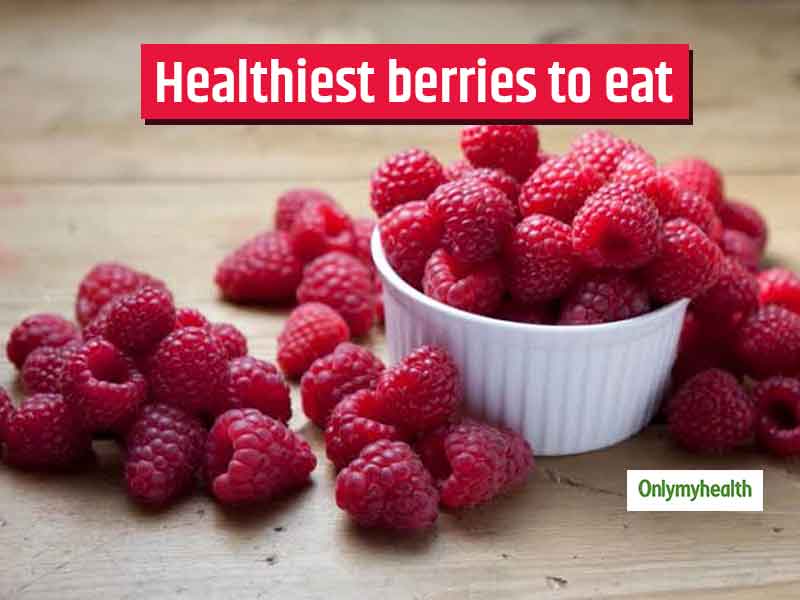 Berries are rounded, soft, juice and small fruits that are available in a variety of colours including blue, red, purple and green. They are mostly sweet or sour in taste and are mostly used in jams, chutney, yogurt and many other desserts. Berries are full of nutrients and offer many health benefits. In fact, it is a low calorie food which can aid weight loss as well. These are rich in fiber, vitamin C, and many beneficial antioxidants. You should surely include berries in your diet in one way or the other as there are many healthy methods to have berries. It can even prevent and reduce the symptoms of many chronic diseases.
Berries are extremely delicious and nutritious fruits that have several potential health and beauty benefits. Berries are rich in antioxidants which can protect your cells from free radical damage. Another major benefit is that they can also control blood sugar levels and insulin response when consumed in the form of smoothies. Some easily available berries include gooseberries, strawberries, grapes, blueberries and blackberries. These can keep you full for longer hours and reduce your appetite, further contributing towards your weight loss regime. Onlymyhealth editorial team spoke to Chief Nutritionist Shivani Sikri who is also the Co-founder at Nutri4Verve, about the healthiest berries and some ways to consume them.
Healthiest berries to eat
Each type of berry is low in calories and glycemic index. It contains all the flavonoids and is a rich source of vitamin C and E. As per Dr. Shivani, here are the 8 healthiest types of berries:
1. Strawberries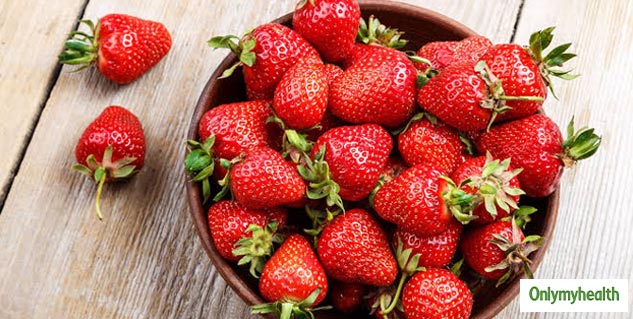 Strawberries are one of the most common and healthiest type of berries across the world. And, it is also one of the best sources of vitamin C. Strawberries are considered beneficial for heart health as well. These berries can help in managing blood sugar levels, which is good for preventing diabetes. You can have a tasty home made strawberry smoothie for breakfast as well. This type of berry is good for pregnant and child development as it has folic acid. However, you should connect with a doctor and then only have strawberries as some people are allergic to it.
2. Raspberries
Raspberries are high in antioxidants, which can help in reducing oxidative stress effectively. According to a study, consuming this type of berry can reduce oxidative stress which is majorly caused by exercise. You can easily include raspberries in your diet. These berries are mostly used in desserts and are known for its fiber content. These can keep you full for longer hours. These are red in colour and can make your meal bright and tasty. Black raspberries are specifically known to be good for heart health.
Also read: 7 Super-Berries That You Should Be Eating Every Day
3. Blueberries
Blueberries are a rich source of vitamin K. By reducing bad cholesterol levels in the blood, lowering the risk of heart attack and improving artery function, blueberries play a major role in maintaining good heart health. This type of berries can also lower the risk of diabetes. After strawberries, blueberries are also consumed by a lot of people. You can take your dietician's instruction about the quantity of blueberries suitable for your body.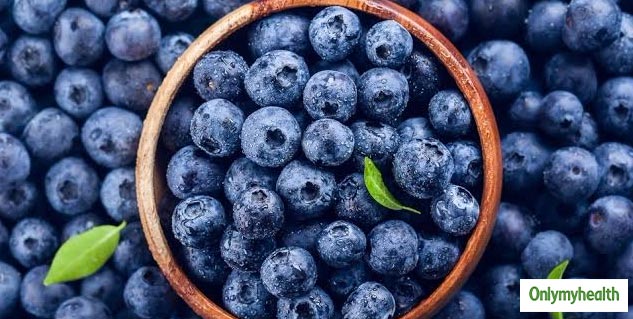 4. Jamun
These are also called Indian blackberries. Jamun is a very healthy food with low glycemic index. A cup of jamun in the morning has also proved to control diabetes. It has purple pulp with a sweet acidic taste, hence jamun is usually eaten with salt. Dry seed powder of jamun is also helpful for diabetes and digestive problems.
5. Mulberries
Mulberries are very highly nutritious. They help in fighting carcinogens in the body by reducing oxidative stress in body. It also helps to control blood cholesterol levels and fatty liver, as these berries are loaded with Vitamin C and fiber.
6. Blackberries
Blackberries are also used to treat many illnesses such as diarrhea, pain, swelling, diabetes and throat irritation. It comes from the Rubus family and is black is colour. It is high in dietary fiber, Vitamin K, C, A and can provide a lot of energy. Blackberries are even known for having good amounts of manganese and folic acid. Blackberries have large seeds that are mostly not consumed by people. However, even the seeds are rich in Omega-3, omega-6 fatty acids and protein.
Also read: 10 Proven Health Benefits Of Blueberries
7. Gooseberries
Gooseberries or amlas are low in calories but packed with nutrients. It helps in boosting immunity, protecting heart and is loaded with antioxidants. Moreover, it is easily available and very easy to add in your diet. It has more Vitamin-C than any other citric fruit. You can consume Amla juice or chutney by making it conveniently at home. Amla is found is almost every Indian household specifically.
8. Grapes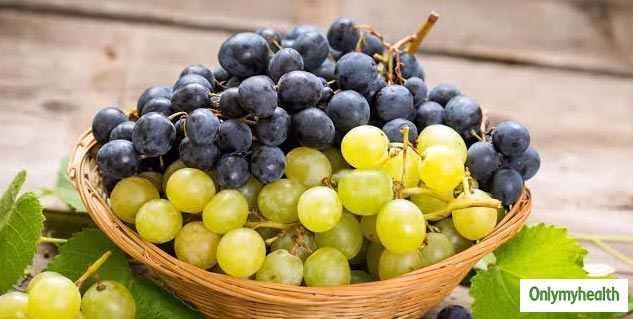 Grapes is a type of berry and a citrus fruits. These black and green variety fruits are known for being high in antioxidants and vitamin C. Another benefit of grapes is that they can improve eyesight and also play a major role in reducing inflammation. Grapes can be consumed by both children and adults. The seeds and skin of grapes can lower blood pressure and heart rate as well. You can include grapes easily in your diet in salads, custard, fruit cream, smoothies, juices, etc. These berries are rich in Vitamin-K and they contain around 28 % of RDI. They contain good sugars, which help you calm down sugar cravings.
Ways to consume berries
As per Nutritionist Shivani Sikri, here are some easy and delicious ways to consume berries:
1. Raw berries or smoothies
Fresh berries can be eaten raw sometimes with salt (jamun and amla). A mixture of berries can be consumed by blending them into smoothies or sorbets. Fresh berries can be added to ice creams, yoghurts, whipped cream and used with different desserts. Smoothies are one of the healthiest ways to consume berries.
Also read: Blueberry Vs Strawberry: Here's All About Their Calories, Nutrition And Carbs
2. Juice and Chutneys
Berry juice is also a great option to include acidic berries in your diet like Amla and jamun. You can make sherbet which can be flavoured with jeera and black salt. Amla is the most healthy and useful berry to make juice or chutney at home.
3. Berry parfaits
Berries are very nutritious hence it is advised to add them in your breakfast. Berries can be layered with yoghurt and mueseli. They can be used as sweetners in overnight soaked oats bowl. Yogurt perfectly balances the flavours of berry. A healthy breakfast can give a kickstart to your day.
4. Dried/Preserved Berries
Berries can be cut and mixed with salt/sugar and dried and eaten as a nutritious homemade snack alone. Berries can also be used in jelly, comports and jam, and can be eaten with toasts. Though the consumption should be controlled as this may contain high sugar levels.
These were the healthiest berries and some ways to consume them by Chief Nutritionist Shivani Sikri. Berries are some of the healthiest foods you should consume, as they are rich in fiber, vitamin C, antioxidants and is low in calories. Almost all of the above listed berries have amazing benefits for heart health. These benefits also include reducing blood pressure and cholesterol and reducing oxidative stress as well. In addition, they can also help in lowering the risk of type 2 diabetes by playing the role of a healthy alternative in desserts.
Read more articles on Healthy diet