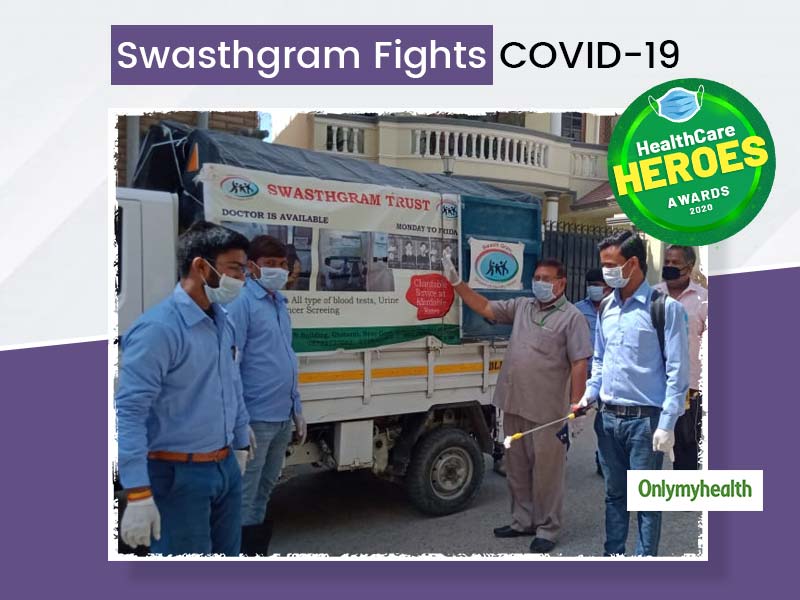 Category : Awareness Warriors

Vote Now
Who : Amit Bhatnagar
What : Set up screening centres, called for over 100 health volunteers doing home visits putting their lives at risk
Why : Spreading community awareness from ground level
Ever since the first COVID-19 related case was confirmed on 30th January 2020, there was a fear of the unknown and invisible enemy. A Janta curfew brought 1.3 billion people in lockdown. Despite the fear, worry and genuine risk of contracting the virus, the volunteers of Swasthgram were going alley to alley, door to door to screen for Covid and organizing sanitization drives.
As the world continues to fight the pandemic, we at Onlymyhealth.com are saluting the covid warriors in the first edition of HealthCare Heroes Awards. NGO Swasthgram worked to stop COVID-19 infection, screened people and spread awareness in the villages and districts, and has been nominated in the category of Awareness Warriors- Most Impact.
Contribution in breaking the chain
Swasthgram is a premier voluntary organization, known for conducting regular health camps and screening of potential patients of both communicable and non-communicable fatal diseases. So when the COVID-19 pandemic broke they knew they had work to do. A team of one hundred volunteers visited homes in one the most densely populated rural belt of Ghitorni in the South-west of Delhi. Their volunteers have done extensive work in villages in Haryana and districts in Uttar Pradesh and Bihar.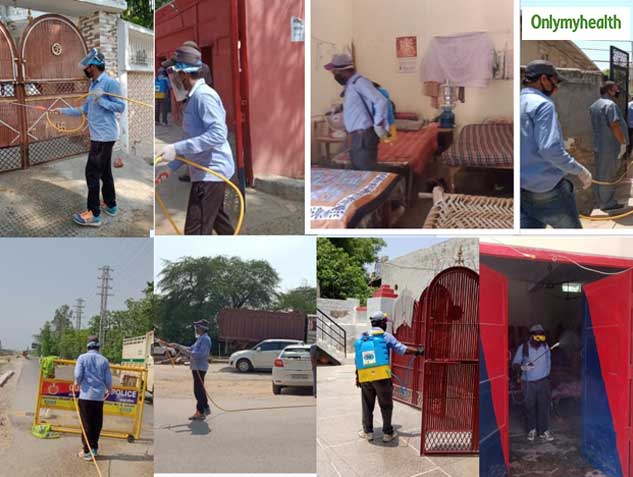 Also Read: HealthCare Heroes Awards 2020: An Affordable Alternative To Ventilator Is The Made In India SWASNER Device
In Ghitorni the volunteers from Swasthgram tested every person in the area with screening thermometers guns. Swasthgram volunteers went from one house to another to sanitise and distribute the 'dos and don'ts' brochures. Not limited to homes, they sanitised hospital premises, markets, streets, apartment buildings, police stations, banks, petrol pumps and religious places using disinfectant fogging solutions.
Swasthgram has been actively working to fight against the spread of COVID-19. It has organised COVID-19 Antigen tests in three different districts, Varanasi in Uttar Pradesh and Buxar and Bhagalpur in Bihar. The testing has been done in association with 'SD Biosensors' under the project CCAD (CHIKITSA CHIKITSAK APKE DWAR) approved by ICMR. Till date almost twenty seven thousand tests have been conducted under the Swasthgram project.
That's not all, together with Kamalini vocational centre, Swasthgram sanitised the villages of Ghamroj, Garhi, and Bhondsi in Haryana covering a population of 11,000. Streets, markets, community centres, parks, playgrounds, and neighbourhood spaces in residential areas were sanitised. Apart from these, they have also sanitised 20 major villages in Haryana in association with Haryana administration.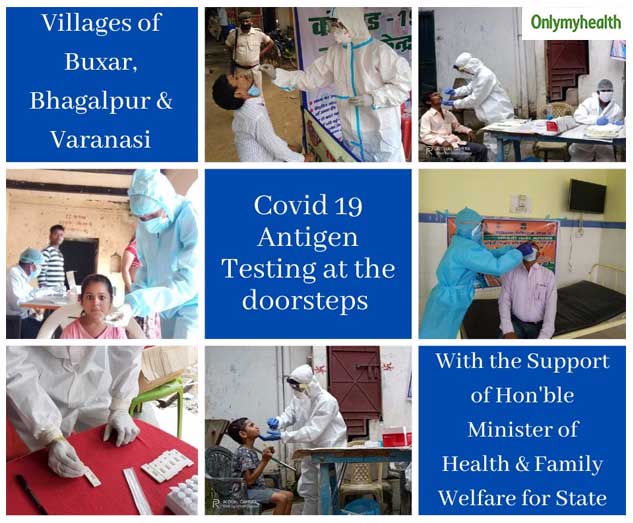 Swasthgram also set up a screening centre checking to identify people who were COVID-19 positive in the rural belt south-west of Delhi, Ghitorni. Their work was very significant since people were not ready to come out of their homes due to the risk of getting infected. Swasthgram volunteers had to hit the streets for testing residents/ members of the community. With no laboratories and testing facilities in the rural belt, Swasthgram's role was crucial in arresting the spread of infection. Swasthgram's R&D team worked on developing affordable ventilators and mobile ICUs.
This was done along with awareness drives on the preventive measures and practices to adopt to avoid getting infected. Swasthgram taught people how to make potent sanitisers at home and which surfaces must be sanitised regularly at home. Swasthgram manufactured hand spray sanitisers and distributed bottles to people most at risk, for free of cost. The work in Sohna Village was appreciated by the Sarpanch Smt. Nirmala Chopra and Haryana administrative authorities.
Challenges
There were challenges at every step for Swashgram's swasthya rakshaks or volunteers. No one including people who were to be tested and the phlebotomists who were to test those people were ready to come out of their homes. The fear of infection kept them indoors. Swasthgram founder Amit Bhatnagar had to spend time with the phlebotomists and convince them of their duty towards the people. The NGO couldn't do RT-PCR diagnostic screening as it was mandatory for the phlebotomists to wear a PPE kit. And they didn't have enough funds to buy PPE kits. But the endeavour to contribute and support the COVID-19 relief work was greater than any impediment in their way.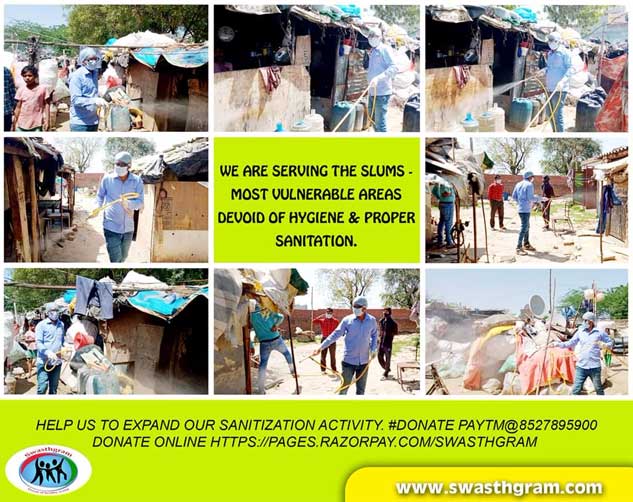 Also Read: HealthCare Heroes Awards 2020: Dr Binish Desai's Midas Touch of Sustainability
If Swasthgram's work during this pandemic has inspired or moved you, do cast your vote for them. Here is how you can vote for your favourite nominee for Jagran New Media & OnlyMyHealth's HealthCare Heroes Awards.
Read more articles on Miscellaneous