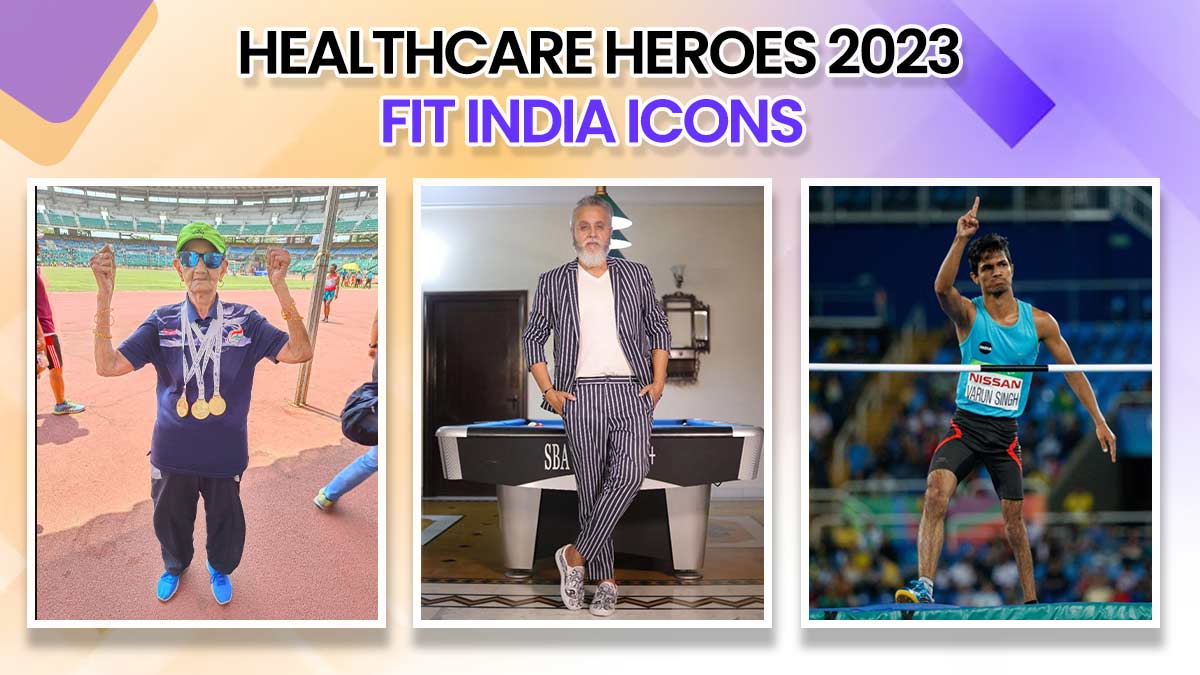 Fitness is not just a hobby or a trend. It is an integral part of life that significantly impacts physical and mental wellbeing. Daily exercises help in maintaining a healthy weight, lowering the chance of chronic illnesses, enhancing cardiovascular health, and increasing vitality. But fitness is not just about physical health, it can also positively affect our mental health. Regular exercise can reduce stress, anxiety, and depression and promote a sense of wellbeing and self-confidence. By making fitness a priority in our lives, we are taking an active role in improving our overall health and happiness.
The third edition of Healthcare Heroes: Health-Tech & Wellbeing Conclave & Awards, presented by Dabur Vedic Herbal Tea and co-presented by Instashied and Piramal Finance, brings you such heroes, who incorporated fitness into their lives and reached great heights.
Meet Our Fit India Icons
Recognising the efforts of those trying to integrate fitness into our everyday routines.
Bhagwani Devi Dagar, 94 Year Old Athlete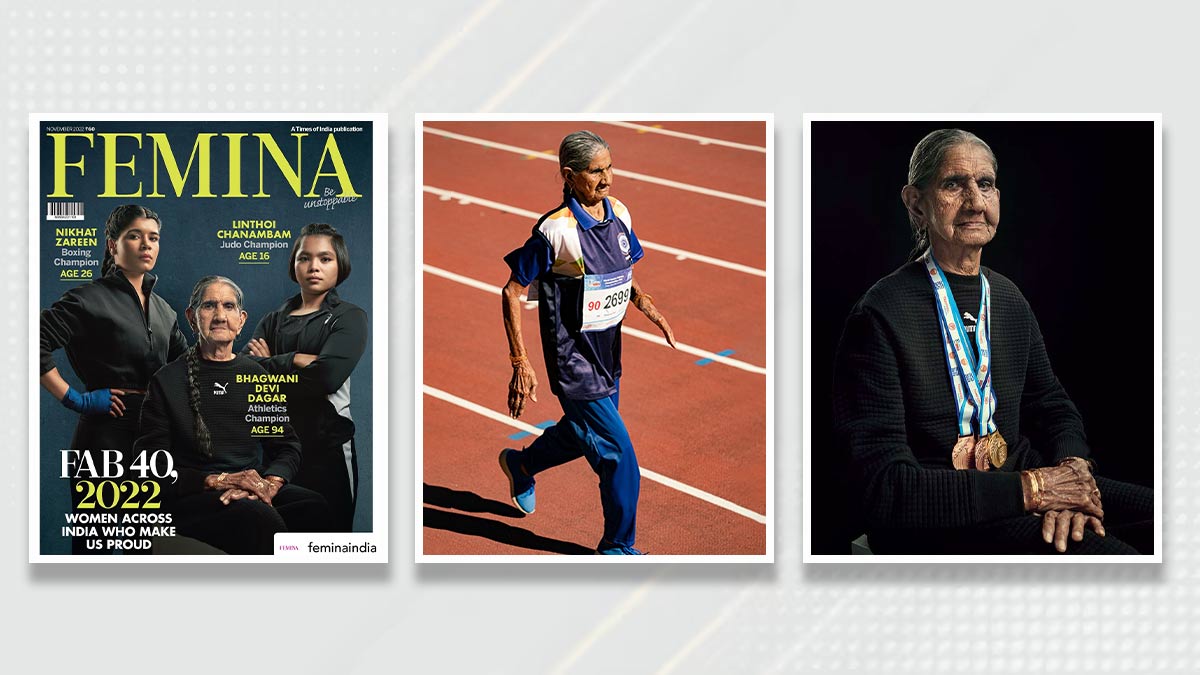 Bhagwani Devi Dagar is a true inspiration to people of all ages. Her achievements at the World Master Athletics Championship held in Finland prove that age is just a number and nothing can stop a determined soul. At the age of 94, she won three medals for India, including a gold, and even created a national record by completing the 100-meter race in 24.74 seconds. Her own experience of hardship and resilience serves as proof that anyone can surmount any challenge with determination and hard work. Bhagwani Devi's passion for fitness in her late 80s brought her national recognition. She has proven that it's never too late to start and that anything is possible if you have the courage to pursue it. Her story inspires us to push ourselves beyond our limits, never give up, and chase our dreams with all our hearts.
Varun Singh Bhati, Para Athlete
Varun Singh Bhati's journey is an inspiring example of how strong will and determination can help overcome any obstacle. Despite being afflicted by polio at a young age, he did not let his disability hold him back. Instead, he used it as a motivation to achieve greatness in the field of para-athletics. He is a para-athlete high jumper from India. Bhati's impressive list of achievements, including the Arjuna Award. He participated in the 2014 Asian Para Games (Incheon, Korea), the 2014 China Open Athletics Championship, the 2015 Para World Championship (Doha, Qatar), the 2016 Summer Paralympic Games (Rio de Janeiro, Brazil), the 2017 World Para Athletics Championships and has to his credits many laurels, victories and medals.
View this post on Instagram
His story reminds us all that anything is possible with passion, hard work, and perseverance. Bhati's determination to soar high despite his challenges inspires anyone facing adversity. He reminds us that our limitations only exist if we allow them to and that we should never give up on our dreams, no matter how big they may seem.
Dinesh Mohan, Young Senior Male Ramp Model & Performer
Dinesh Mohan's story reminds us that age is just a number, and it's never too late to start over. At 60 years old, he is one of the oldest showstoppers in the fashion industry, proving that dreams can come true at any age. Dinesh's transformation from a man who once weighed 130 kg and needed help standing to a model who weighs 81 kg is truly inspiring. He lost 50 kg to commence his second innings as a model, and his dedication to his health and wellbeing is truly admirable.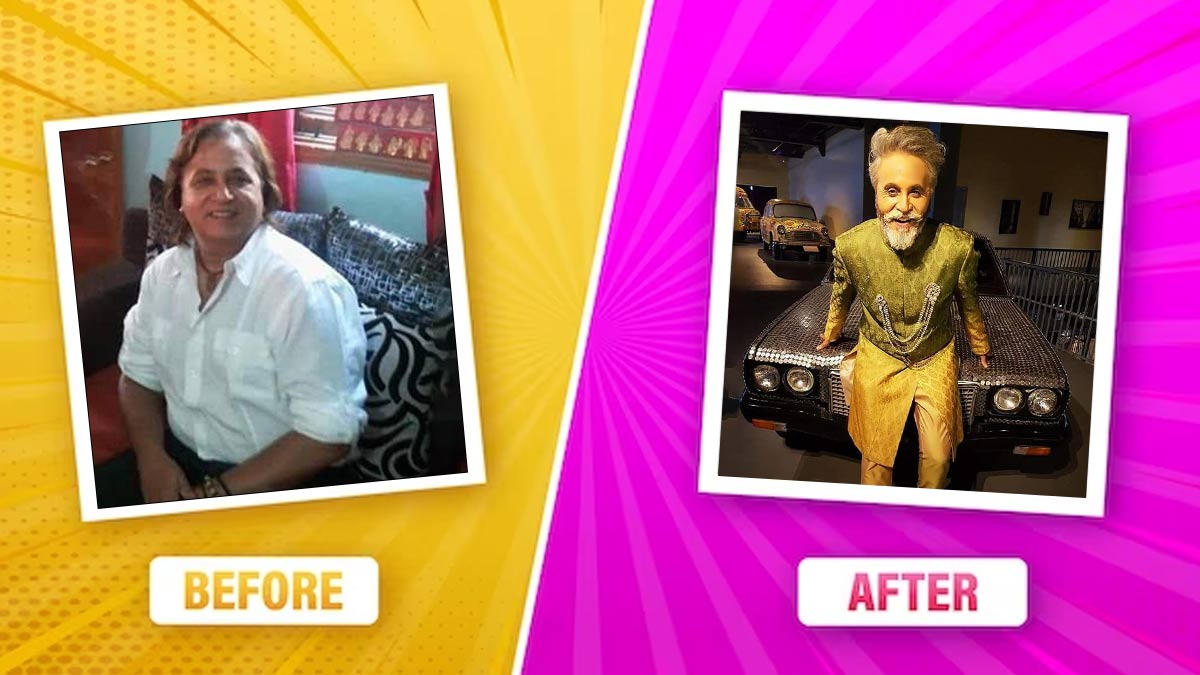 Despite his critical health condition at the age of 44, Dinesh never gave up. Today, at 62, he is a completely different man – physically, mentally, and emotionally. He is a living example of what one can accomplish with determination, perseverance, and hard work. Dinesh Mohan's journey is a reminder that anything is possible with the right mindset and willingness to work hard.
These individuals understand the importance of staying active and are passionate about promoting fitness benefits to others. They serve as beacons of hope and motivation, inspiring those around them to live healthier and more fulfilling lives. Let us all recognise and celebrate these fitness champions and strive to follow in their footsteps by making fitness a priority in our lives. Stay tuned to Healthcare Heroes 2023 to learn about more such healthcare heroes.