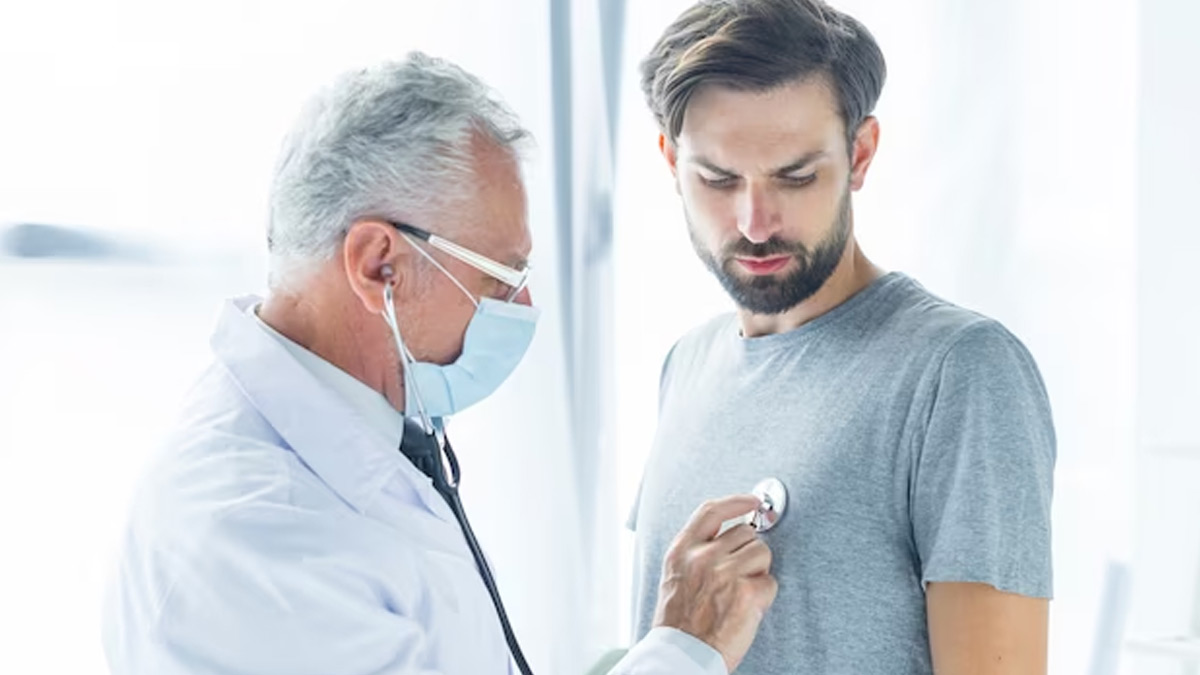 Not all illnesses are symptomatic. Certain conditions like high blood pressure, high cholesterol, heart attack, and even certain cancers can cause no symptoms and therefore, are often referred to as 'silent killers'. The only way to get ahead of the diseases is by getting regular screenings and health tests. Speaking with OnlyMyHealth, Dr Rajesh Bendre, Chief of Lab, Neuberg Diagnostics, Chembur, sheds light on the importance of health tests in men under 40 and lists down the important screenings they should take.
Also Read: Can You Still Get An HPV Vaccine If You're Sexually Active?
Importance Of Health Tests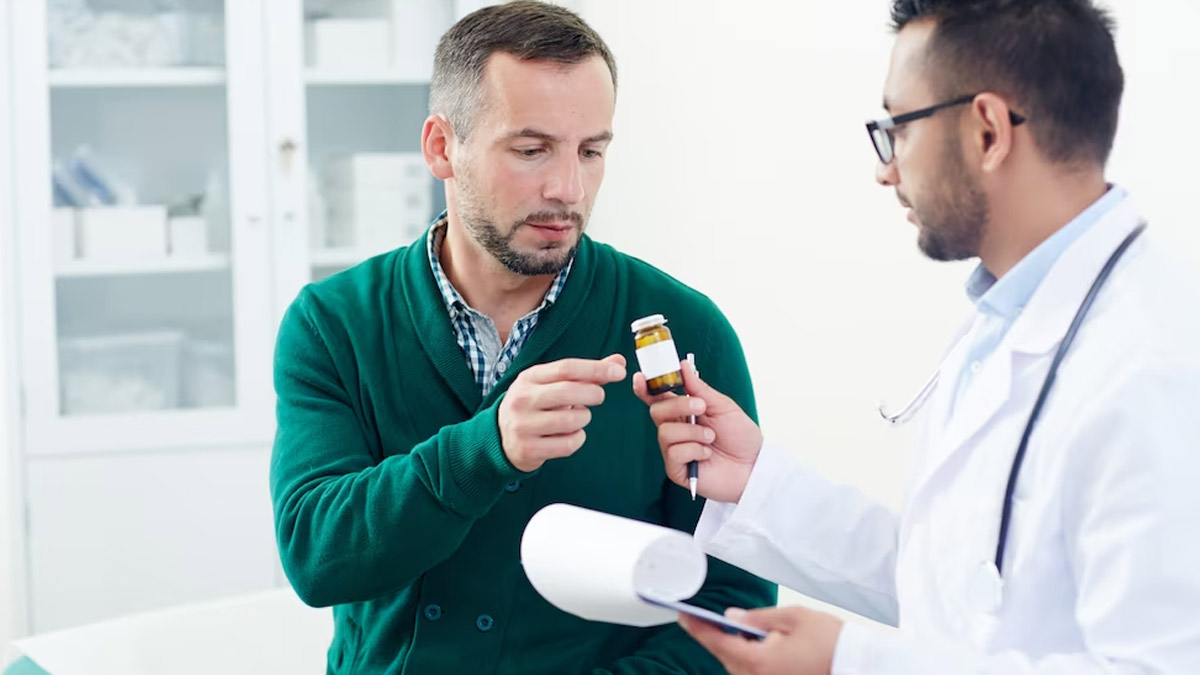 Dr Bendre says, "Scheduling routine screenings is an important part of maintaining a healthy life even if you are feeling fine. It is one of the most effective ways to prevent future health issues. The reason for these routine screenings is to catch any existing medical condition at the early stage and to evaluate and introduce necessary treatments."
Health Tests For Men Under 40
The increasing number of heart attack incidences among the younger population has become a major source of concern. It indicates how anyone and everyone is susceptible to life-threatening conditions. That said, here are some health tests that men under age 40 should take:
Blood pressure (BP)
Blood pressure is the amount of force with which blood pushes and gets through the arteries. Usually, a normal blood pressure is less than 120/80 mmHg. Dr Bendre says, "If you have normal BP, you should get it checked once every 3-5 years. But, if your BP is fluctuating frequently, then get it monitored as per the doctor's guidance."
Blood cholesterol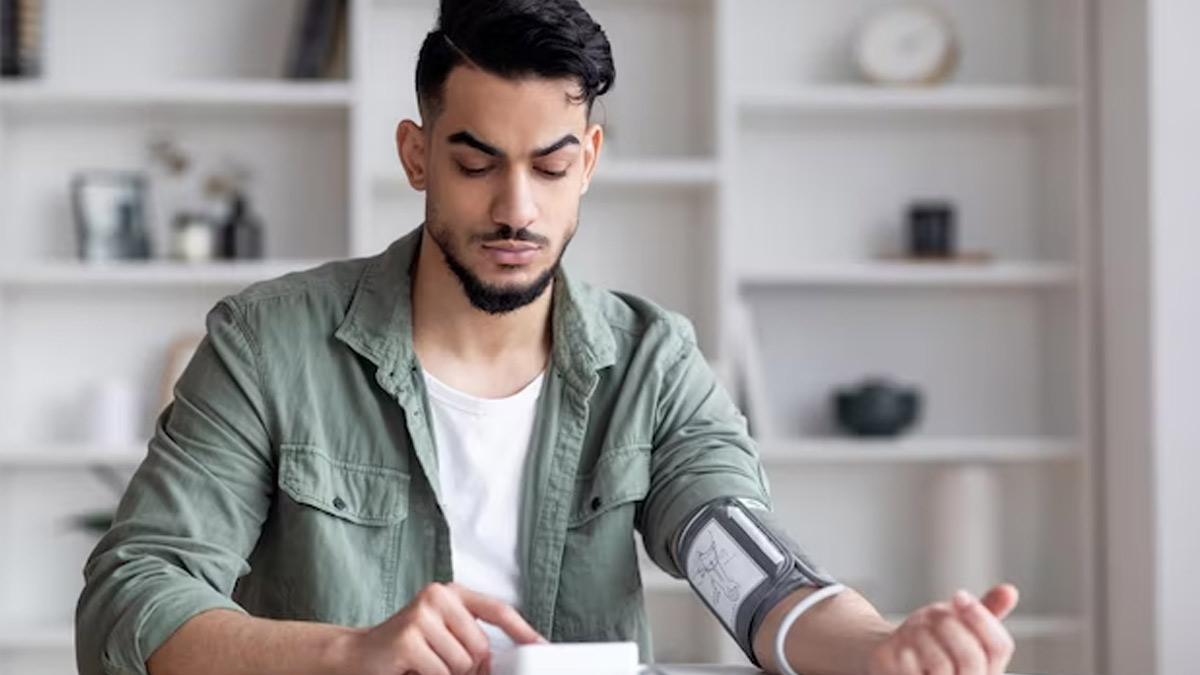 Cholesterol levels determine the cardiovascular risk in your body, says Dr Bendre. High cholesterol levels occur when too much of a fatty substance, also known as plaque, accumulates in your blood, blocking blood flow. Therefore, men above 30 years of age have to get their levels checked in every 5 years, advises Dr Bendre.
Diabetes
Diabetes occurs when the pancreas cannot produce enough insulin or when the body cannot efficiently use the insulin present in the body. This can lead to a high blood sugar level. Dr Bendre says, "You can start assessing your blood sugar levels every three years at the age of 35, if not at risk. One should go for frequent tests, if anyone in the family has diabetes, is obese or has other medical conditions such as high BP and Cardiovascular Diseases (CVDs)."
Also Read: Dry Mouth Can Be A Sign Of Diabetes: Other Symptoms In Your Mouth That Could Indicate The Disease
Skin screening
"Every man, at around 30 years of age, should get their skin tested for various skin cancers," says Dr Bendre. Skin cancer is the cancer of the skin, wherein the cells grow uncontrollably. Three major types of skin cancer include basal cell carcinoma, squamous cell carcinoma and melanoma.
Sexually Transmitted Diseases (STDs) screening
Dr Bendre suggests STD tests for anyone under the age of 40 and above. As per the US Centers for Disease Control and Prevention (CDC), sexually active men should get screened for STDs at least once a year.
Conclusion
Age shouldn't be a determining factor for how often you get tested. Anyone can develop any kind of disease and not know until at a very later stage. Having said that, getting regular tests is key to receiving timely treatment and increasing your chances of survival.