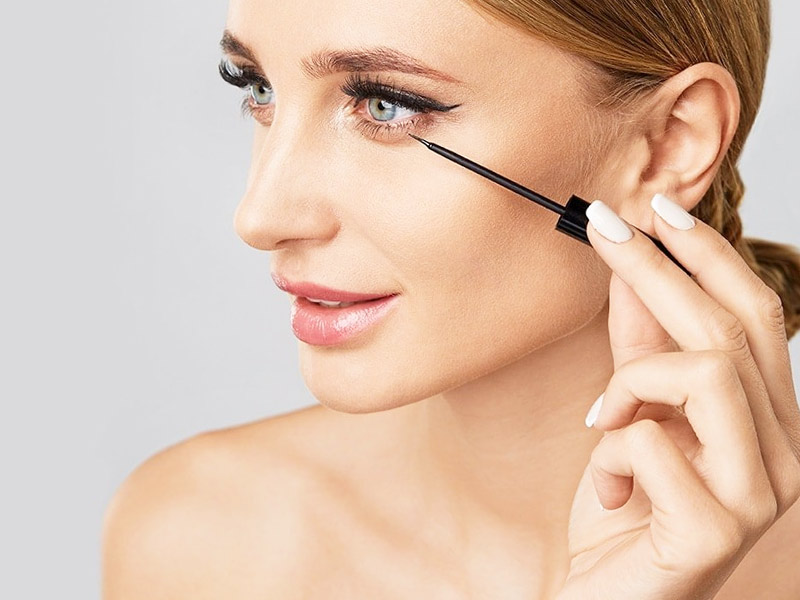 No matter how much you love that winged liner and those smoky eyes, as soon as a particle of your makeup enters your eyes it makes them itchy, red, irritated and dreadful. This feeling might go away in a while but the harm it causes to your eyes can be pretty serious and permanent. Eyes being one of the most delicate and sensitive organs can actually face way more complications than your skin and sometimes the damage caused can be irreversible. So without wasting any more time let's look upon the risks of using an eye liner, some precautions that you can take and an all natural DIY alternative to your toxic liners.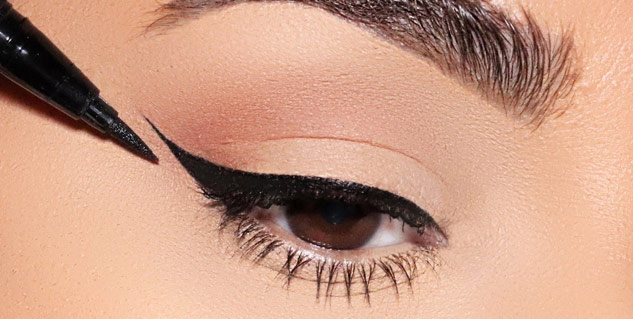 Risks Of Using An Eye Liner
Who knew that after acing that winged liner we will come to know that it can actually be really harmful for our eyes to such an extent that it can also lead to blindness? The liners you use might contain harmful heavy metals and chemicals like lead, mercury and paraphens in them. Listed below are some reasons that one must avoid using any eyeliner without any patch test and also an unknown brand:
1# Lead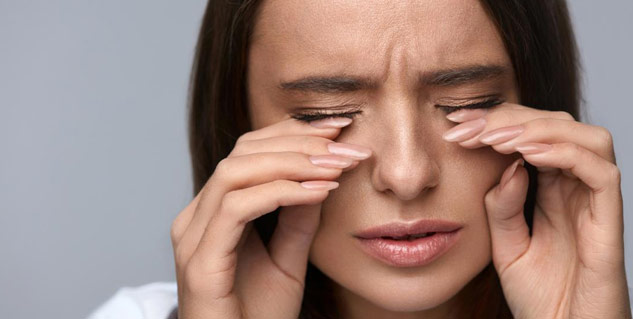 Also Read: This Common Eyeliner Trick Could Be Messing With Your Vision
Lead exposure is not just bad for your skin but can have adverse effects on your eyes. From brain damage to heart diseases lead can be the reason behind a lot many chronic conditions. Not just this but a prolonged use of this chemical can lead to irritation and eye infection which might eventually turn into blindness. As the information received by the eye is transferred to the brain through optic nerve and lead is a wavy metal that has the potential to damage brain processing and nervous system, a deliberate brain injury caused due to this lead poisoning can result in vision loss.
Although vision loss is one of the most extreme conditions caused due to this lead poisoning, some common eye health related issues caused due to a prolonged use of lead are blurry vision, chronic eye irritation and low light. Young girls are at the utmost risk of facing these issues caused by exposure to lead as their eyes are still developing
2# Mercury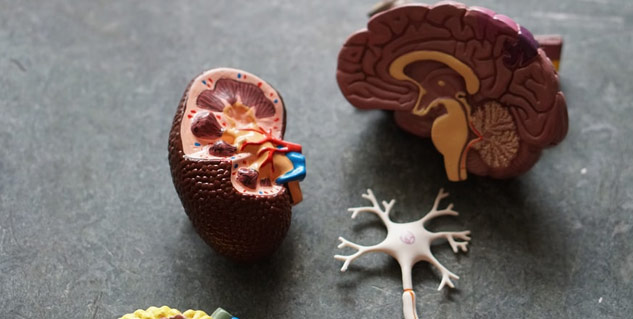 Another heavy metal which if present in your makeup products can have such adverse effects on your health that has the potential to disturb your vision and extraocular muscles, tremor the eyelids, disturb the vision, conjunctivitis, photophobia, acrodynia, keratitis and can also lead to the discoloration of the lens and cornea.
Not just your eyes but mercury can affect other vital organs of your body as well. By severely affecting the immune, digestive and nervous system of our body mercury can be fatal for various organs like lungs, kidney, heart, brain, liver and gastrointestinal tract. The presence of inorganic salts in mercury are corrosive for human eyes and skin.
3# Paraphens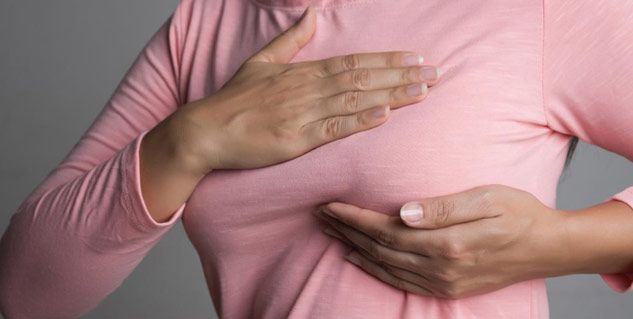 Also Read: 8 Foods to Boost Immunity In Cancer Patients
A synthetic chemical preservative that has the capacity to disrupt hormones, harm reproductive health and fertility, increase the risk of cancer and cause skin irritations. A prolonged exposure of the human body to these paraphens can be very dangerous and cause some fatal diseases.
With a chemical structure similar to that of estrogen, paraphens are also known as the endocrine disruptors that can lead to problems like acne, male breast growth, breast cancer and various neurological disorders. Absorbed by the skin real quick these paeabens can trigger allergic reactions, skin irritations and rashes.
4# Application
Apart from the risk associated with the chemicals used in the formulation of these eye liners, its application technique can also be harmful for your eyes. As people apply eyeliner on the edge of their eyelids right where the meibomian glands are present which are responsible for providing the oily component to the tear film in order to help to lubricate your eyes. Applying liner at this very point can block your oil glands and cause quickly evaporating unstable tear films. The instability in this tear film eventually leads to irritation and dry eyes.
Not just blocking the oil glands but the application of eye makeup on the waterline increases the amount of makeup entering your eyes which will not just irritate your eyes but can expose your eyes to some harmful bacterias.
You might not notice any problem or issue at an initial stage but regular use and prolonged exposure can lead to deposits of harmful chemicals in your body.
Precautions To Take While Applying A Liner
All the above mentioned health hazards and diseases are caused due to the presence of harmful chemicals in your makeup products. To prevent these damages you can follow some precautions mentioned below-
1# Invest in branded products
Make-up products sold by renowned brands go through several quality checks to assure that there are no harmful chemicals present in your makeup products. High end and branded makeup products are way safer than the ones bought from non branded local shops as there is no specific quality check process followed by the producers and the sellers of the product.
2# Remove your makeup before bed
No matter how tiring your day was or how exhausted you feel, there is no excuse for going to bed with your makeup on. Apart from any other kind of makeup it is a must that you wash off your eye makeup before sleeping. As your eyes are one of the most delicate part of your body it is important to remove the makeup from that area as leaving it overnight can lead to infection and other eye related issues like bockaging oil and tear ducts and dry eyes.
3# Go Natural
If possible then opt for natural and herbal makeup products which are free from any kind of harmful chemicals, heavy metals and preservatives. While going on herbal products make sure that you do not jump in and buy the first one that you see but take time and closely observe the ingredients which are being used to make that product. You can always choose to go with a diy eyeliner if you are unable to find a safe and suitable option for yourself.
DIY Eyeliner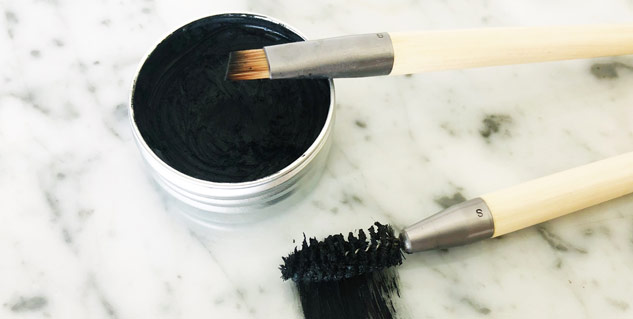 Free of chemicals and made out of all natural ingredients with the ease of your home, here is a quick DIY eyeliner recipe you can follow to make your own eyeliner.
Ingredients
3 diyas
3 cotton wicks
Clarified butter
Metal plate
Match stick
Fresh aloe vera gel
Method
To begin with, place the cotton wicks in your diyas and pour some clarified butter in it.
Light the diyas by using a matchstick and place a metal plate on top of your diyas at a distance of 2-3 inches from the flame.
Keep it aside till your diyas are burning and the plate cools down.
Once your plate cools down, place it on a table and scratch the soot into a small container with the help of a spoon.
Add in 1-2 drops of fresh aloe vera gel to the container and mix it well.
Your DIY eyeliner is ready to be used with the help of an eye liner brush.
No one knew that our favorite makeup can be so risky and dangerous for our health but we can always opt for some safer and natural alternatives. Go on and try this DIY eyeliner to get those smoky eyes and that perfect winged liner without worrying about those harsh chemicals and heavy metals. Make sure that while applying the liner on your eyelids it does not enter your eyes or it might cause irritation and redness, so be careful and precise.