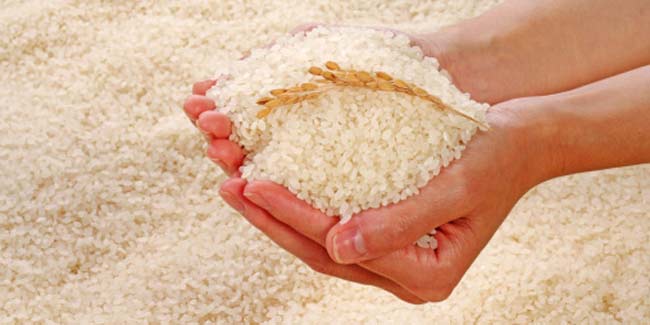 Rice which forms an important part of our diet can pose some serious implications on our health. The contaminants that get mixed with the rice grains due to environmental factors can be hazardous for you and your family.
A staple diet in many regions of the country, rice, forms an important part of the diet for most Indians and for more than half of the world's population. It is loaded with vitamins, minerals and carbohydrates.
However, there can be something about rice that you should worry about. It can carry some contaminants that can be dangerous for your health. Here is a list of such contaminants found in rice that you should be cautious about.
Arsenic
The most common contaminant found in rice, the metal arsenic, occurs naturally in soil and water. The growth of rice takes place under the water which makes it ten times more arsenic than other cereals.

Arsenic can also get accumulated in the husk which is removed during the milling process. But, brown rice has much higher level of arsenic present in it compared with white rice. Thus, you must re-consider including it in your diet. Chronic exposure to arsenic can be a cause for certain cancers, cardiovascular diseases and skin lesions.
Mineral oil
The sacks in which rice is usually packed contain common contaminants in the form of mineral oil. Fabrics made of jute are commonly treated with this oil so that it becomes flexible fabric. During transportation, rice comes in contact with the oil and becomes unsuitable for consumption above quantities greater than 5 and 500 ppm.
Toxins from bacteria
A type of bacterium called Aspergillus produces a harmful substance named aflatoxins which contaminates foods like rice. When rice gets exposed to heavy rains and high humid conditions, the bacteria find a favourable condition to grow, thus causing contamination. The high amount of these toxins can be found in rice that has been damaged by rain and parboiled rice.
Lead and cadmium
Lead and cadmium are other common contaminants found in rice, especially if it is milled. When the consumption of these contaminants becomes high, it can cause deleterious effects on the body. There are some fertilizers that contain cadmium in high amounts which get absorbed by the rice grain from the soil. The high amount of lead, when consumed in your diet can damage the brain and lead to digestive problems.
Faeces of mice and rats
Rice gets stored in godowns where rodents like mice and rats can contaminate it very easily. The faeces of mice and rats spread bacteria, contaminate the stored rice and cause allergic reactions in humans when consumed. The dried faecal matter and urine of rodents can be harmful to humans. One of the most common life-threatening diseases that get transmitted by rodents is Hantavirus 4.
Now that you know of all the contaminants that can pose a threat to your health and life, make sure that the rice you use is cleaned many times before it is consumed.
Image Source: Getty